Winston Duke Joins Batman Unburied, Spotify's New Psychological Thriller Podcast
Black Panther's Winston Duke is trading the snowy mountains of Wakanda for the concrete jungle that is Gotham City via Spotify's podcasts focusing on DC characters! Podcasts have had a moment just within the past decade (check out our Comic Years podcast to see what high quality content is all about!) and it continues to grow in popularity thanks to a variety of topics and personalities. Last year, we learned that one of Spotify's DC-focused podcasts would be diving into the mind of Batman and some of his biggest antagonists; now we have learned that Winston Duke joins Batman Unburied voicing the caped crusader himself.
What Do We Know About Batman Unburied?
While there's no specific details on plot, Spotify has described the podcast as a "psychological thriller." The logline says:
"When audiences meet Bruce Wayne he is a forensic pathologist, working in the bowels of Gotham Hospital and tasked with examining the victims of The Harvester, a gruesome serial killer preying on Gotham's citizens. Not only will the superhero be forced to face his own mental demons, but he will also have to overcome them in order to save the citizens of Gotham as his alter-ego Batman."
Dark amiright? Given that The Dark Knight trilogy screenwriter David Goyer is helming this podcast, it makes sense that listeners are in for a dark and twisted ride. There's no release date for Batman Unburied and we're not sure how many episodes there will be in one season. Regardless, we can expect many more DC-related Spotify podcasts as they've announced that future series will focus on Wonder Woman, Lois Lane, Catwoman, Riddler, and Batgirl.
Winston Duke Voices Batman!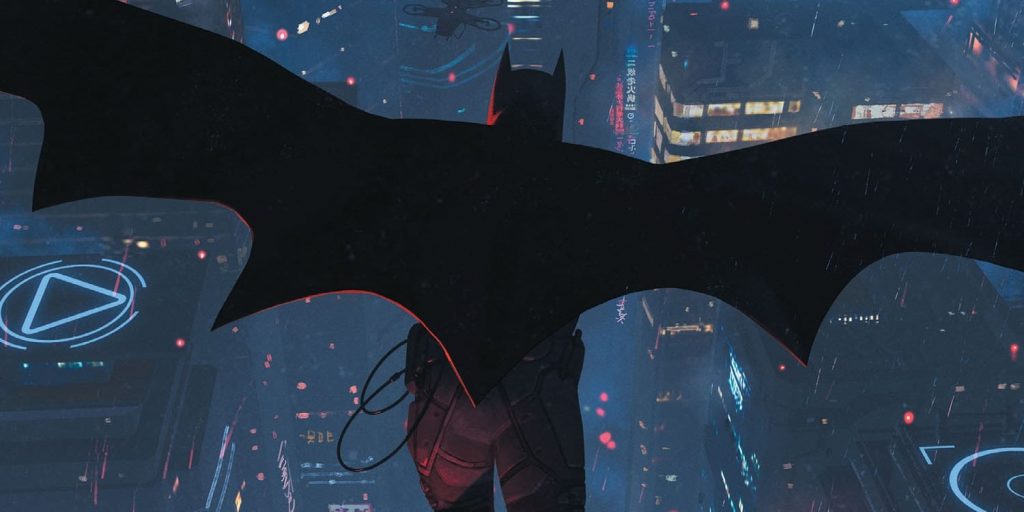 Image via Future State: The Next Batman #1, DC Comics
I am psyched that Duke is giving life to Bruce Wayne! He was first seen as M'Baku in Black Panther and later had roles in Jordan Peele's Us (2019) and Spenser Confidential (2020). It's exciting that Spotify cast Duke, a Black man, to voice Batman, especially because there's been a movement to diversify voice actors. There's a misconceived notion that because the voice actor isn't actually onscreen that creators don't need to use voice actors of color, but that's been changing thanks to the Black Lives Matter movement and overall awareness of cultural sensitivity. Having Duke voice Batman hopefully means that voice acting (including the other Spotify DC podcasts) will open the roles to more diverse casting.
Joining Duke is Harry Potter actor Jason Isaacs, who will voice Bruce Wayne's butler, Alfred. No word yet on other voice actors, but if they're anything like Duke and Isaacs, it's sure to be a hit! Goyer, Keith Levine and Gracie Wheelan will executive produce for Phantom Four and Liz Gateley and Elena Blekhter will executive produce for Spotify. Batman Unburied is written by Eric Carrasco, Saladin Ahmed, and Rebecca Klingel.
Are you excited that Winston Duke joins Batman Unburied? Let us know in the comments below!
Featured image via Marvel
Keilin Huang is a freelance writer that likes the Oxford comma, reading from her neverending pile of books from the library, and Reeses peanut butter cups. She thanks her Dad for introducing her to his Superman comics and probably majored in Journalism because of Lois Lane. Contact her at [email protected]
Leave a comment