Who Is Shazam! A young Hero With Gifts From The Ancient Gods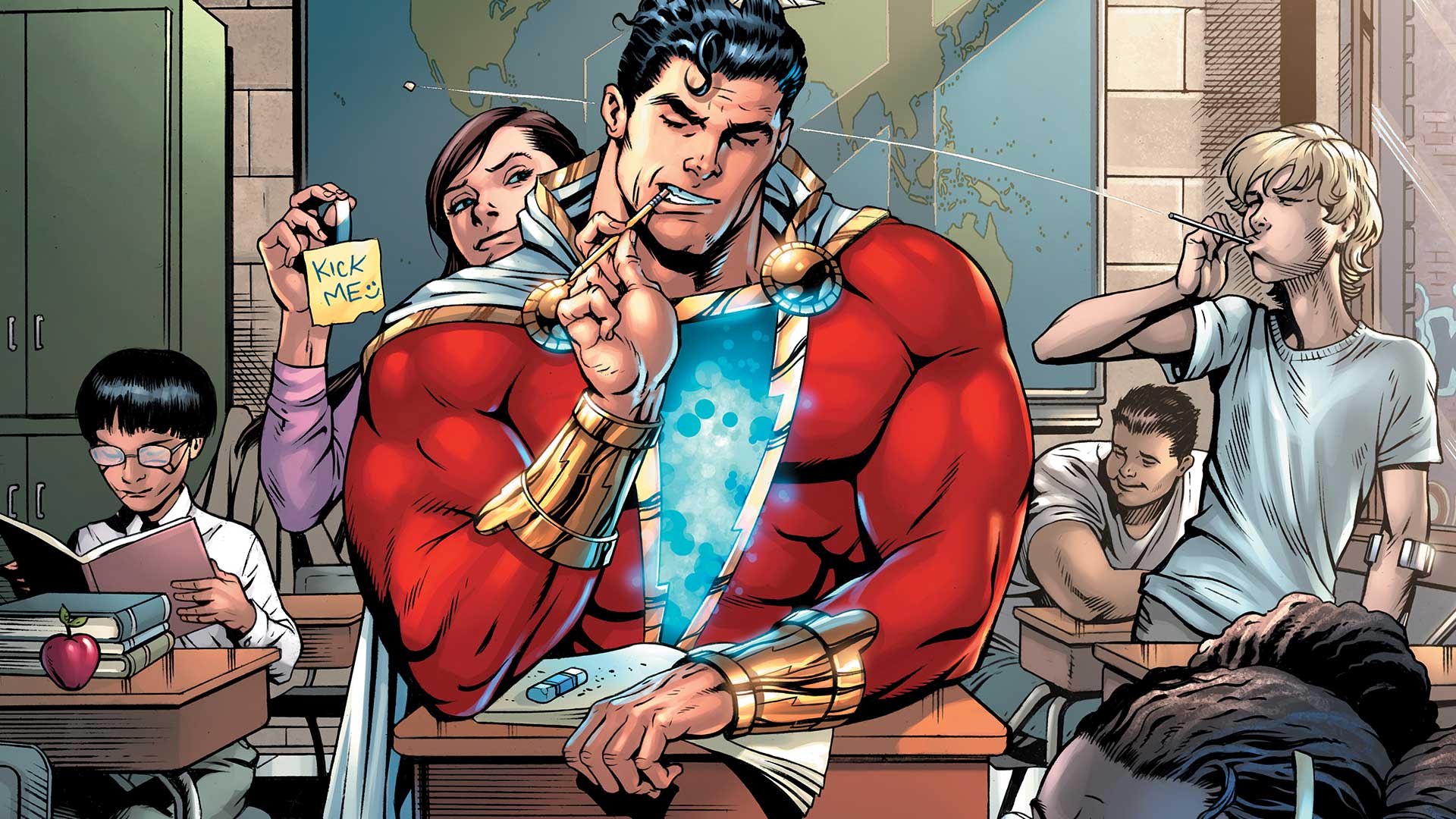 Shazam is a DC comics Superhero originally known as Captain Marvel. His name changed in 2011 for several reasons, especially related to copyrights. Bill Parker created him as a writer, and Clarence Charles Beck as a cartoonist.
He first appeared in 1940 with the publisher Fawcett Comics in Whizz Comics 2. Already in 1972, DC Comics acquired the copyrights to this character. They still maintain them to this day.
The character is the alter ego of Billy Batson, who represents a child who transforms into an adult disguised with superpowers when the magic word "SHAZAM" is pronounced. Since his creation, he has kept the fans' interest until now.
DC Comic's Shazam Publication History
Image: DC Comics
This character invokes six " immortal elders " when he utters his magic words "Shazam!", this character invokes six "immortal elders". This word comes from the acronym Solomon, Hercules, Atlas, Zeus, Achilles and Mercury.
When he utters "SHAZAM," the boy, Billy, becomes an adult in disguise. When he does, he acquires superhuman powers and strength, the ability to fly and run at great speeds, and other abilities.
Shazam fights against a large number of villains. His enemies are the Seven Deadly Sins, Doctor Sivana, Mister Mind and Darkseid. From the beginning, this character had great popularity for his exploits.
Shazam's First Appearance in DC
Image: DC Comics
Shazam's first appearance in DC was in 1972 after the company filed a strong lawsuit against Fawcett. The case was based on copyrights that alleged that Captain Marvel was the same as Superman.
This led to Fawcett's bankruptcy and DC's acquisition of the rights. But, it was not until 1991 that DC Comics could freely use Captain Marvel and the whole family, who have been part of the DC Universe since then.
Second Rebirth at DC
Because of problems derived from Marvel Comic from the beginning. Because of the use of trademarks with other characters, also called "Captain Marvel", DC has been using the trademark Shazam! since 1972.
Thus, DC made a character relaunch. Above all, to avoid confusion that the original character was called Shazam. So they renamed him by that name in 2011. The date on which the company relaunched all its properties, calling him The New 52.
Shazam Powers and Abilities
Shazam's powers and abilities come when Billy pronounces the magic word SHAZAM! Acquiring the powers of:
S: It is the acquired wisdom of Solomon. When he is Captain Marvel/ Shazam, he can instantly access a great deal of knowledge. Which gives him great mental agility and almost infallible wisdom.

H: Achieves the Strength of Hercules. Therefore, he has superhuman strength, which is only comparable to the demigod Hercules. He can, for example, bend steel with his hands, throw weighty objects, and pierce walls, among other things.

A: He acquires the resistance of Atlas. This way, he resists and survives almost any extreme physical aggression. Having the ability to self-heal in just seconds. This resistance gives Shazam a supernatural metabolism, preventing thirst, fatigue and hunger.

Z: He has the power of Zeus. He feeds the magic ray that transforms him into Shazam/Captain Marvel. It also allows him to improve other mental and physical abilities. That gives him resistance against magic spells and other attacks.

A: He possesses the courage of Achilles. So, the character has the great courage and bravery of the ancient hero Achilles. Having also has excellent fighting skills.

M: With the speed of mercury. Therefore, his superhuman speed allows him to fly and jump great distances.
Shazam Other Versions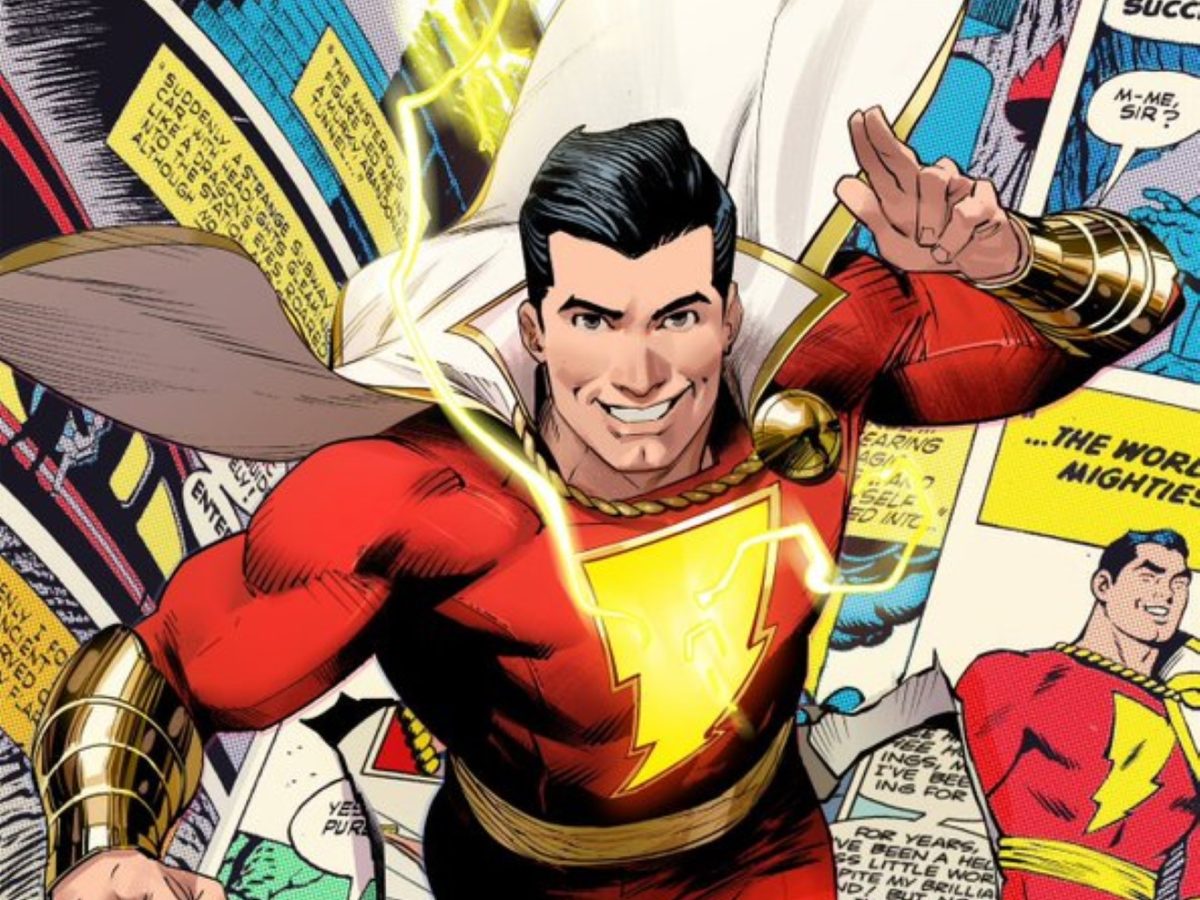 Image: DC Comics
Captain Marvel/ Shazam! has had significant representations in other versions since the 70s. Of which we comment below:
Captain Thunder (1974)
In 1974, Captain Marvel appeared in "Make way for Captain Thunder" in Superman #276, telling a story where Superman is at odds with Captain Marvel. Which triggers a fight, as this superhero is magically tricked and commits evil.
Captain Marvel, Captain Thunder, acquires his powers by rubbing a magic belt buckle with the thunder symbol. Powers that come from:
Tornado, which gives him power, 

Hare, which provides him with speed,

Uncas, which gives him courage,

Nature, which provides him with wisdom,

Diamond, which gives it hardness,

Eagle, which gives you flight, and

Ram, which gives tenacity.
Captain Thunder (1982)
In 1982, DC launched an updated Captain Marvel. The proposal was carried out by Don Newton, Roy Thomas and Jerry Ordway. Where the story presented was completely different from the previous ones.
In this case, the version of the character focused on an inhabitant of another universe called DC's Earth-One. This version was African-American, where they represented the child Billy Batson. But DC Comics never used this alternative version.
Elseworlds Finest (1998)
In 1998, DC Comics represented the African-American version of a bald man, created by Barbara Keesel, Matt Haley, and Tom Simmons. This all came out in the Elseworlds one-shot comic, which belonged to the alternate universe Elseworld's Finest: Supergirl & Batgirl.
The plot shows a flashback of the Justice Society, which was much older and showed the typical Captain Marvel but Caucasian. So, it was concluded that there were two characters.
Superman: Distant Fires (1998)
In 1998, another alternative version appeared. This time, the character was promoted by Gil Kane, Howard Chaykin, Matt Hollingsworth and Kevin Nowlan. Where a dark future of Elseworlds Superman: Distant Fires is told.
Bill Batson is already an adult and falls obsessively in love with Wonder Woman, a refugee in a community after a holocaust, where almost everyone is without powers. But Clark Kent appears in the community, starting a relationship with Wonder Woman, including a child.
This caused Batson to grow a great resentment towards Superman. Unleashing a whole madness, which causes his transformation into Captain Marvel. But, using his powers can lead to the destruction of the Earth.
The Dark Knight Strikes Again (2001 – 2002)
From 2001 to 2002, a miniseries of comic books created by Frank Miller called The Dark Knight Strikes Again is presented. The story shows an aged Captain Marvel with glasses and white hair.
Here, Billy Batson and Captain Marvel are two different people. The former died eight years ago, and the latter, if he utters the magic words, would cease to exist forever.
Kingdom Come
Image: DC Comics
In 1996 was born the miniseries Kingdom Come, which was written by Mark Waid and drawn by Alex Ross. It presents an adult Billy Batson, very similar in appearance to the superhero Captain Marvel.
There is a lot of hostility towards superheroes then, so he has not been transformed for several years. He is in the service of Lex Luthor and being mentally dominated. What for many is of care because of his strength and power.
Finally, when he transforms into Captain Marvel, he unleashes a force capable of destroying the world. The authorities try to stop him by dropping a bomb, not realizing it would kill them all. He sacrifices himself to save both humans and metahumans. Thus Superman, valuing his heroism, wears Captain Marvel's cape as a symbol of the new world order, calling for living in harmony.
Earth – 5
In 2007, a new Multiverse was revealed, which first consisted of 52 identical realities, one of them being Earth – 5. Here the version of two different people, both Captain Marvel and Billy Watson, is presented again.
Earth – 5 is and remains one of the favorable settings for the modernized versions of Captain Marvel's versions. Fawcett Comics represents the story since the beginning and is still used today.
Shazam (2001): Just Imagine…
In 2001, a unique alternate version of Shazam! was published, part of the Just Imagine… line of comics where Stan Lee reinvented several of DC's characters, including Captain Marvel.
This new version presents the character as an Interpol agent, Robert Rogers. Who can transform himself with the magic word Shazam!
Shazam!: The Monster Society of Evil (2007)
In 2007, a Captain Marvel miniseries was released called Shazam! The Monster Society of Evil. It was published in 4 issues of 48 pages. Here a more traditional version of the character is presented. This way, Captain Marvel is updated and reinvented.
Billy Batson and the Magic of Shazam! (2008 – 2010)
For the years from 2008 to 2010, comics for all ages are released. The version in Captain Marvel and Billy Batson were the same person is retaken. Several writers and artists were present in these series.
Justice League: Lost Generation (201)
In 2010, Captain Marvel appeared, but this time a female version sought to fight crime. And was part of a Justice League of the alternate future, in the maxiseries Justice League: Generation Lost.
Captain Thunder (2011): Flashpoint
In 2011, with the comic book miniseries Flashpoint, an alternate timeline was introduced that was accidentally created by Flash. This version was written by Geoff Johns and drawn by Andy Kubert.
Injustice: Gods Among Us (2013 – 2016)
From 2013 to 2016 comes out Injustice: Gods Among, which was the prequel to the video game. In this case, Shazam joins Superman's regime to end and fight evil through a new approach. This Shazam, as in the Golden Age, has two personalities.
Shazam In Other Media
In other media, we can see Shazam in:
Image: DC Comics
Television
On television, the character appears:
In the 1970s to 1990s, there were several television editions of Captain Marvel/ Shazam!, where several companies led the production of the same, such as Filmation and Hanna – Barbera.

From 2000 to the present, there have been several feature films of this character, such as DCAU, Batman: The Brave and the Bold, Young Justice, Justice League Action, and Teen Titans Go!, among others.
Movies
Image: Warner Bros. Discovery
In the movies, there are several appearances of the hero, such as in:
1941, appears for the first time in the adaptation of Captain Marvel. It starred Tom Tyler as Shazam and actor Frank Coghlan as Billy Batson. Captain Marvel's adventures were represented in 12 films.

1950, he appears in The Good Humor Man. Comedy produced by Columbia Pictures. Where the protagonists were Jack Carson, George Reeves and Lola Albright.
DC Extended Universe
The character appeared in two recent live-action films directed by David F. Sandberg. The first was Shazam! in 2019. In this film, Zachary Levi and Asher Angel playing Billy Batson were the actors chosen to bring the superhero to life. It is a very well-articulated origin story where Shazam discovers his powers.
In 2023 came the sequel Shazam! Fury of the Gods. Zachary Levi and Asher Angel reprised their roles masterfully.
Animated Movies
In animated films, there have been several where Captain Marvel has appeared, such as:
Superman/ Batman: Public Enemies.

Superman/ Shazam!: The Return of Black Adam

Justice League: The Flashpoint Paradox

Justice League: War

Justice League: The New Frontier

Justice League: Throne of Atlantis

Justice League Dark: Apokolips War

Lego DC Shazam!: Magic and Monsters.

Injustice
Video games
For video games, Captain Marvel/ Shazam character appears as a playable character in:
Mortal Kombat vs DC Universe

Lego Batman 2: DC SuperHeroes

Injustice: Gods Among Us

Lego Batman 3: Beyond Gotham

DC Unchained

Lego DC Super-Villains
Shazam Cultural Impact
Captain Marvel is one of the characters that has most influenced historians and pop culture over the years. Being the most notable in the Modern Age the use of the Superman figure with Captain Marvel being adversaries.
Although Captain Marvel does not possess all of Superman's superpowers, his magical nature makes him a great adversary. This can be seen in countless issues of comics where these two characters face each other.
Appearing from comics that represent them both as a parody. To fierce battles between the Man of Steel and Captain Marvel. But, it has also been their turn to join forces to fight against evil, as in the Justice League of America Volume.
A young Hero With Gifts From The Ancient Gods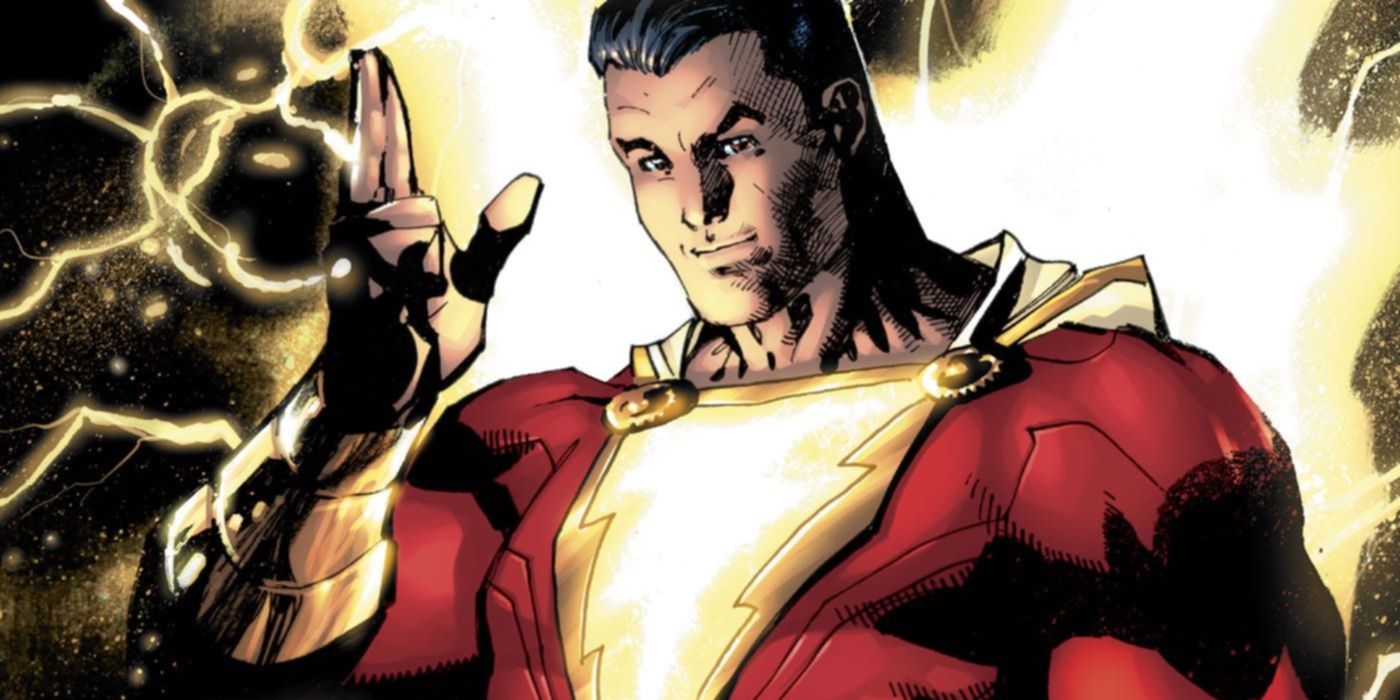 Image: DC Comics
The character of Shazam has been one of the best-selling characters since his creation in 1940. After a long controversy, DC Comics takes over the rights to the former Captain Marvel and his spin-off characters.
In the DC Extended Universe, this has made room for his first appearance in this company and his second rebirth. But, in 2023, this character has been one of the many used to give other airs to DC.
So, if you haven't seen it yet, Fury of the Gods is one of the movies where you will see Shazam again. This will undoubtedly revive this hero's old and modern comics in the fans.
Featured Image Via DC Comics
I am a circus aerialist influenced by Dick Grayson and Spider-Man. Fortunate to write about the characters that inspired me. I also have a Bachelor's degree in Political Science and a Master's degree in International Trade.
Leave a comment