Who Is Lobo, DC Comics' Wildest And Bloodiest Anti-Hero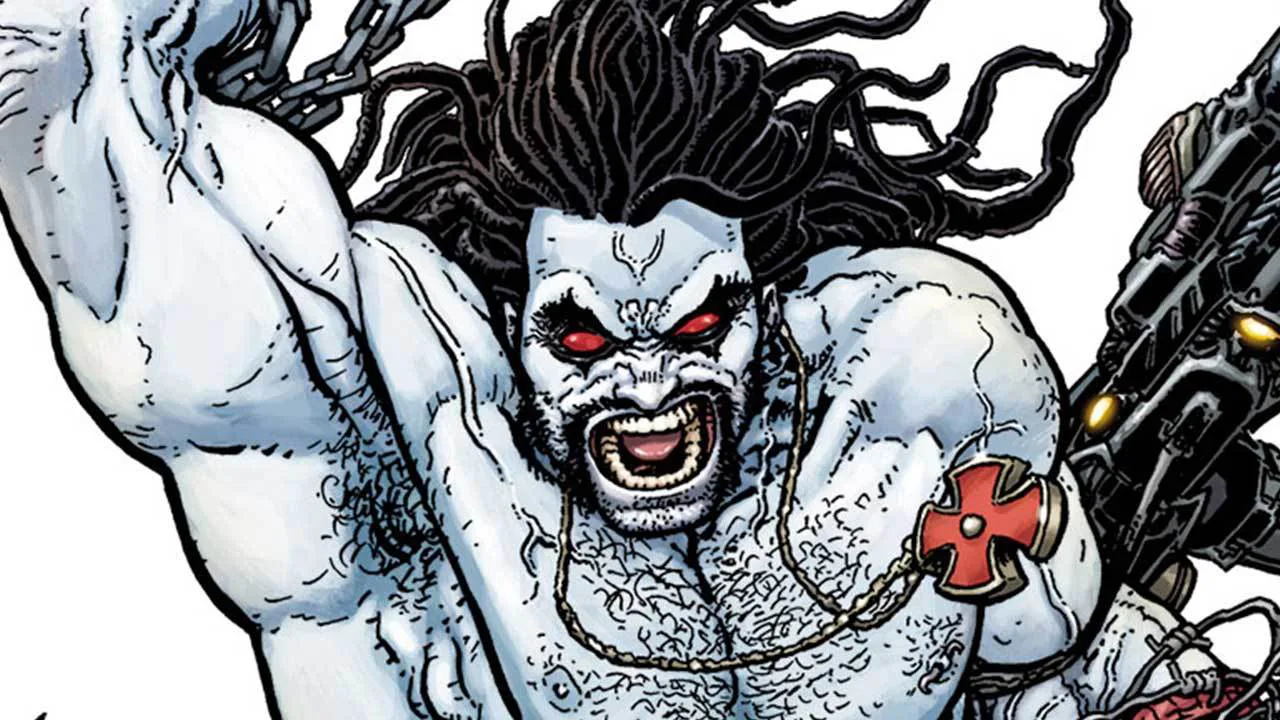 DC Comics has Lobo, created by Roger Slifer and Keith Giffen, among its fictional characters. The first time he appears is in June 1983 in the third issue of Omega Men.
He was born in Czmania, a utopian planet, where he works as an interstellar bounty hunter and mercenary. This condition makes him one of the most feared in the universe. He is known as the last survivor of his planet, where he took the lives of his fellow humans.
This extraterrestrial was first created as a parody. This type of story was quite popular in the 90s. DC was launching these collections against Marvel Comics superheroes such as Wolverine, Cable, and Punisher. However, the public loved it so much that he continued with his series. The character reached such popularity that he had his comic book in the 90s, where he was presented as a biker antihero.
Who is Lobo?
Image: DC Comics
Lobo is a feared mercenary and interstellar bounty hunter whose name means "one who devours your entrails and thoroughly enjoys it," The name has nothing to do with the animal, Lobo in Spanish means wolf. He is the last remaining being of his race since he killed them all.
Lobo comes from Czmania, a virtual paradise where wars were unknown. The inhabitants of this planet had an almost immortality condition. But Lobo, since he was born, was different. He stood out above the others.
In his head, he got the idea of genocide and created a swarm of lethal scorpion creatures. Lobo used them to attack the inhabitants of his planet, totally exterminating his species.
Lobo considered this fact as a science project where he obtained a grade of "A." From that moment on, he dedicated himself to traveling through the galaxies taking missions to get rewards. He has a code of honor which he fulfills to the fullest, and he has fought against many of the superheroes.
Lobo's Biography
Lobo had a presence in the comics in the 80s, but he only became known in the 90s. In this decade, he reappears as an antihero biker with his comic book. This character has the characteristic of exceptional endurance and strength, which are comparable to those of Superman.
His behavior is wild and violent. He has sex with women, enjoys heavy metal, and is always intoxicated. Killing this character is an end in itself.
Lobo in Khundian is "the one who devours your entrails and enjoys doing it." His characteristics are that he is selfish and arrogant, an innate egomaniac, interested only in himself and focused on giving himself a pleasure. As the last survivor of his planet Czmania, he is the last of his species since he killed them all to be the only one.
He can replicate with only a drop of blood, which he eventually loses. He cannot remain dead since he was expelled from hell and heaven, leading him to make a pact with God and grant him immortality.
Lobo had an illegitimate daughter called Crush, discovered in the Rebirth stage of DC with a half-human. However, up to now, Lobo doesn't know about her existence, so there isn't a relationship between them. Interestingly, they keep many similarities in what corresponds to their personality and powers.
Powers and Abilities
Image: DC Comics
Among Lobo's powers and abilities is his extraordinary strength, which doesn't have defined limits. Each of his powers can vary according to the interpretation of the character since there have been several comic book writers. That's why he is sometimes presented as stronger than a human being, but in other versions, his physical strength is much bigger than Superman.
Lobo's character has powers of self-healing and superhuman resistance. On some occasions, he suffered bullet damage and regenerated amazingly. In others, he fought hand-to-hand with Superman. 
He can survive without oxygen, supporting strong explosive charges without suffering any type of injury. However, Lobo is susceptible to gaseous chemicals.
The healing factor that this antihero has allows him to regenerate not only his tissue but any limb or part of his body, which can cause him to be out of circulation for some time, which will heal by itself in a reasonable time. For this, he can get into a pool with his blood and recycle his cells.
When Lobo started, he could make his clones, which had their powers and abilities, all with a drop of blood, but this power was annulled by Vrill Dox, when he was in LEGION.
Image: DC Comics
Immunity to Diseases and Aging
Also, Lobo can be immune to diseases and aging. Still, in one of the commemorative comics, "Lobo and the Last Task", it is seen that he ages in a much slower way than any human being. Besides, although he is not immortal, he cannot remain dead for a long time. As we commented, he is not admitted to hell or heaven, which led to an act performed with God himself.
Similarly, he has a highly developed sense of smell. This ability allows him to track people at intergalactic distances. He fights formidably, being an expert in various disarming techniques and arming his opponents. His ingenuity is considered of high level in matters that have to do with violence and destruction. Thanks to this he can create virulent agents, as well as their antidotes.
Derived Characters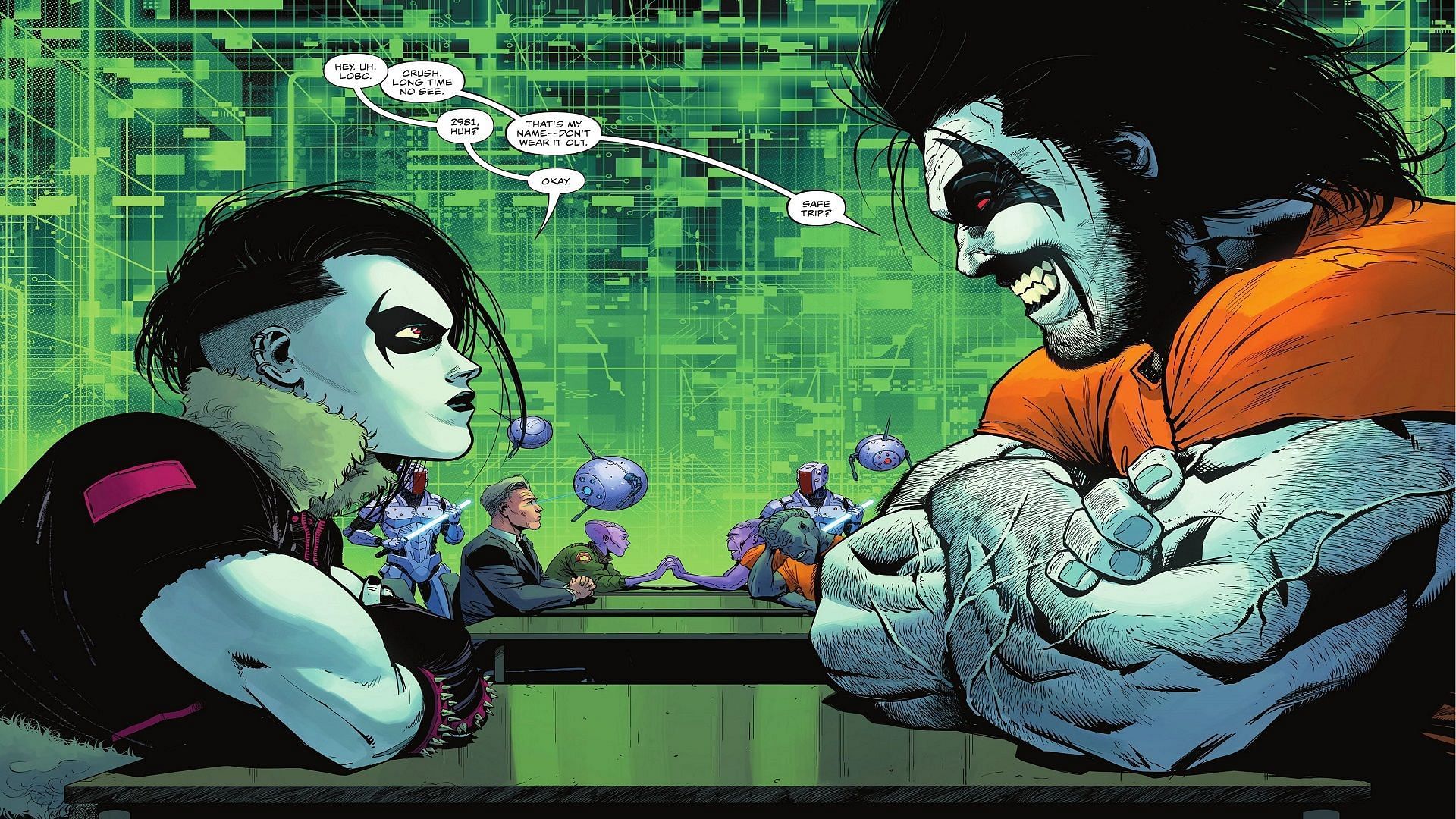 Image: DC Comics
There are several characters derived from Lobo, and we will tell you about them.
Li'l Lobo / Li'l Lobo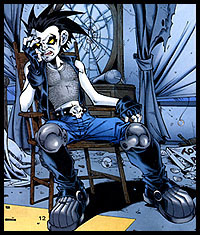 One of Lobo's versions is shown in 1998 when accidentally, and by a magic accident, he was turned into a teenager. At that time, he joined Young Justice, helping them in Apokolips, where he lost his life in combat.
But, thanks to his ability to regenerate through a drop of his blood, he saved himself and made millions of clones. These were launched to the battle against the soldiers on the side of Apokolips, exterminating them, so they fought among them, leaving only one alive, who lived to be an adult.
This adolescent, Lobo joined Young Justice again, changing his name to Slo-bo. But, with time, this clone became degraded, blinded and agonized. Before his death, he was transferred by Darkseid to the headquarters in the 853rd century, where he was turned into a conscious statue.
Lobo the Duck
Image: DC Comics
Lobo the Duck is a product of the fusion of the Marvel and DC universes, being an antihero born in the Amalgam universe. This fusion results from joining a Marvel comic character, Howard the Duck.
This character's character is lustful, lighthearted, and avid of blood and women and his humor is very black. Lobo's personality overshadows Howard's, presenting himself aesthetically as a duck. However, the psychology is Lobo's.
One of the anecdotic data is that Lobo the Duck is created from the idea of merging Wolverine and Lobo. This was a big dilemma, so the publishers decided it wasn't a good idea.
Comic Book Publishing History
Image: DC Comics
Lobo, in the comic book publishing history, has played significant roles, being able to mention the Citadel War, in which he played a fundamental role as a bounty hunter.
When he made his presence on planet Earth for the first time, it was to be part of the Justice League team. He fought against the feared gang called the LEGION, whose founder was Vril Dox II. In this battle, he showed all his potential as a true fighter.
Another characteristic of Lobo is that he always fulfills his missions, regardless of the consequences or difficulty. Lobo was in charge of performing several feats in missions, which ranged from transferring specific healthy and alive prisoners to terminating some life. Of course, his means to achieve his mission were always based on violence.
This changed in the '52 era when he became archbishop to protect an entire colony of refugees. These people came from the sector 3500, and Lobo became worthy and protector of the emerald of the eyes of Ekron.
Appearances in Other Media
Lobo's appearances are in several media. Let's check it.
Television
Lobo's character has a presence on the small screen as:
Superman, an animated series where Brad Garrett performs the voice. In it, he is presented as in the comics where he has superhuman strength and an arsenal of weapons, as well as healing powers. He has the ability of the gutting hook that comes out in "The Main Man" episodes. In the Justice League episode, he is again voiced by Brad Garrett, where he returns to Earth, thinking that Superman is dead, indicating that he is the only one who can replace him.
Legion of Superheroes where he appears making a cameo in Legacy.
Young Justice, where the voice is done by David Sobolov, in the episode "Happy New Year". Here Lobo is hired to capture the General Secretary Tseng, facing the Beta Squadron of the Team, and discovering that his target was really a Krolotean. In this same series Lobo returns, but in season 3.
Supergirl in the episode "Truth, Justice and American Style", the character is played in the voice of Alex Danvers. Where she represents a teaser and they are looking for if Lobo is the one who has entered the Earth to chase a specific objective, this is denied by Martian, because if he had entered, he would have been detected by the Department of Extraterrestrial Operations.
Justice League Action, an animated series voiced by John DiMaggio. The character appears in the episodes "Follow That Space Cab", "Rage of the Red Lanterns," and "The Fatal Fare".
Krypton, where Lobo is played by Emmett J. Scanlan, appearing in the second season.
Movies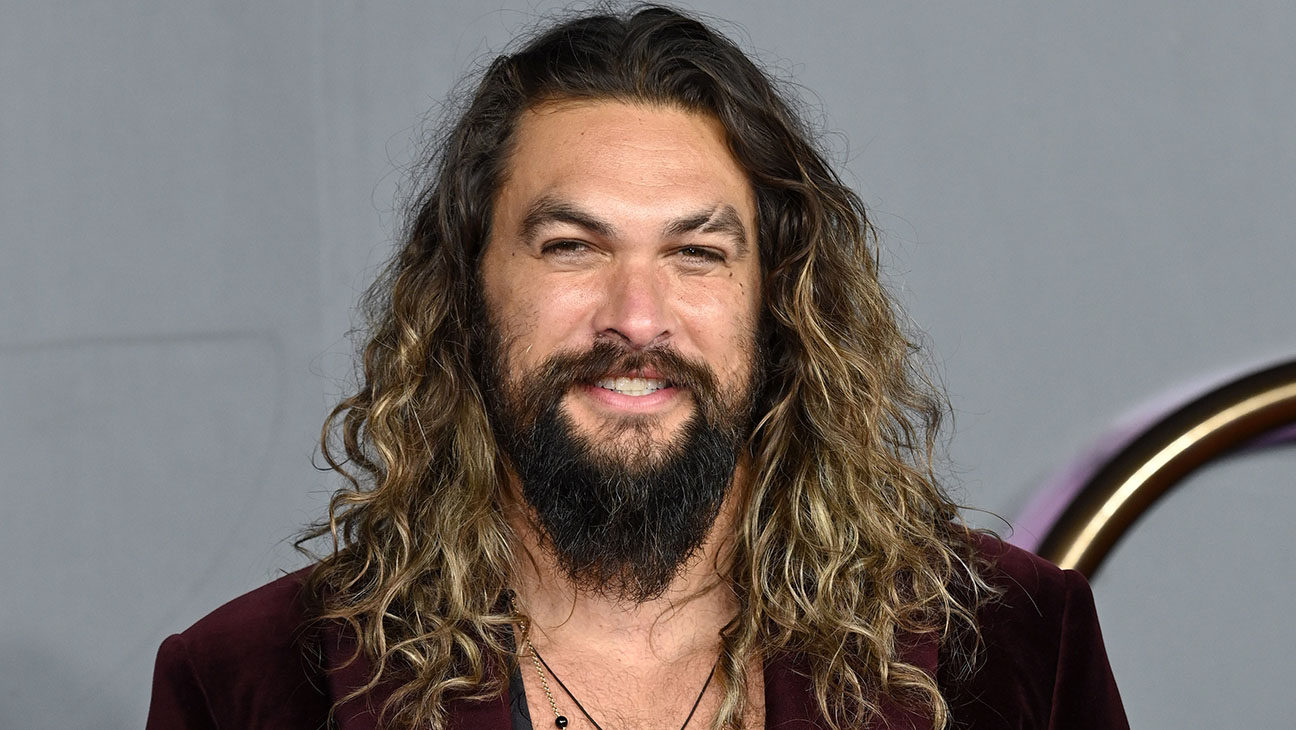 LONDON, ENGLAND – OCTOBER 18: Jason Mamoa attends the "Dune" UK Special Screening at Odeon Luxe Leicester Square on October 18, 2021 in London, England. (Photo by Karwai Tang/WireImage)
Several attempts have been made for Lobo's character to appear on the big screen, but all the efforts have been unsuccessful. In 2008, DC Films and Warner joined together to try to make the first Lobo's movie, which couldn't be carried out.
In 2010, another attempt was made again, with Don Payne as writer and director Guy Ritchie. It could not be carried out this time due to the busy schedule of the filmmaker.
In 2013 the project was revived under the supervision of Joel Silver, a renowned producer of the action genre, who selected Brad Peyton to write the film. Dwayne Johson was selected as the protagonist, who abandoned the film due to delays and creative disagreements.
In 2016 Warner sought to revive the project through the success of Marvel, Deadpool, a character that met similar characteristics, hiring Jason Fuchs as writer and director to Michael Bay. For 2019 there were rumors of various actors to play the role, but so far nothing has materialized.
Video Games
There are several videogames where Lobo's character appears, as in:
Ocean Software released in 1995 an Atari Jaguar CD game, where Lobo played with many characters. But, this game was cancelled before being formally released in 196. For 2016, a prototype was found and was released with a ROM image.

Injustice: Gods Among Us, as a playable character where David Sobolov performs the voice.

DC Unchained appears as a playable character.
Animation
He appears in animation in:
Justice League: Crisis on Two Earths movie as Warwolf with the version of Lobo on Earth 3. The first time the character appears, he is counting all the employees to be part of the Crime Syndicate of America.
Lego DC Comics Super Heroes: Aquaman: Rage of Atlantis, where the voice is performed by Fred Tatasciore.
Superman, Man of Tomorrow, where the voice is performed by Ryan Hurst, where he is the antagonist of the main character.
Lobo is Wild, Provocative, and Unplanned
Image: DC Comics
Lobo is one of the most popular characters in DC Comics stories. He was a throwaway at the beginning. However, the character became a trend in the 90s. This success led him to participate in major roles in the decade series. He had his live-action debut in the second season of what was Hrypton, a television series where actor Emett J. Scanlan played his role.
There are strong rumors that DC will revive this character in the movies, and it is rumored that Jason Momoa will play him. However, this still needs to be confirmed. As far as James Gunn's DC is concerned, this actor will no longer play Aquaman. So there are high probabilities that he will be Lobo.
After all the changes that DC and Warner Bros. Discovery have suffered with its new directive. In addition to the massive cancellations made to almost-ready projects like Wonder Woman 3, the crisis has increased. Of course, the strategies proposed by the CEOs are aimed at rebuilding the DC Cinematic Universe for the next ten years.
Featured Image Via DC Comics 
I am a circus aerialist influenced by Dick Grayson and Spider-Man. Fortunate to write about the characters that inspired me. I also have a Bachelor's degree in Political Science and a Master's degree in International Trade.
Leave a comment