Who Is Hawkman? A Look At The Characters In The DC's Upcoming Black Adam Movie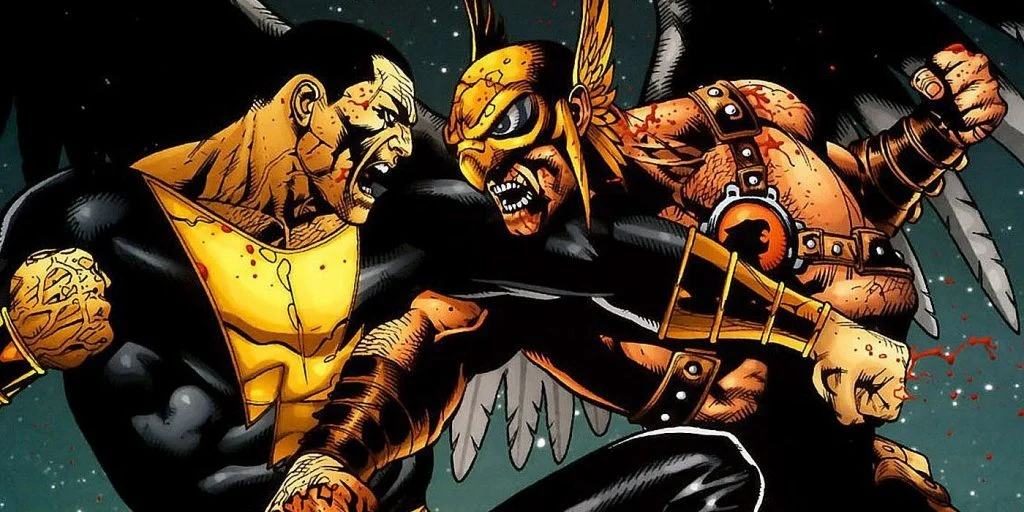 With the release of DC's Black Adam movie coming up, it is necessary to know who Hawkman is, one of the characters in this film.
The COVID-19 pandemic affected many aspects of our lives. All this led to the delay of several planned releases. Despite that, DC Comics has confirmed their upcoming movies, including Black Adam, starring Dwayne "The Rock" Johnson.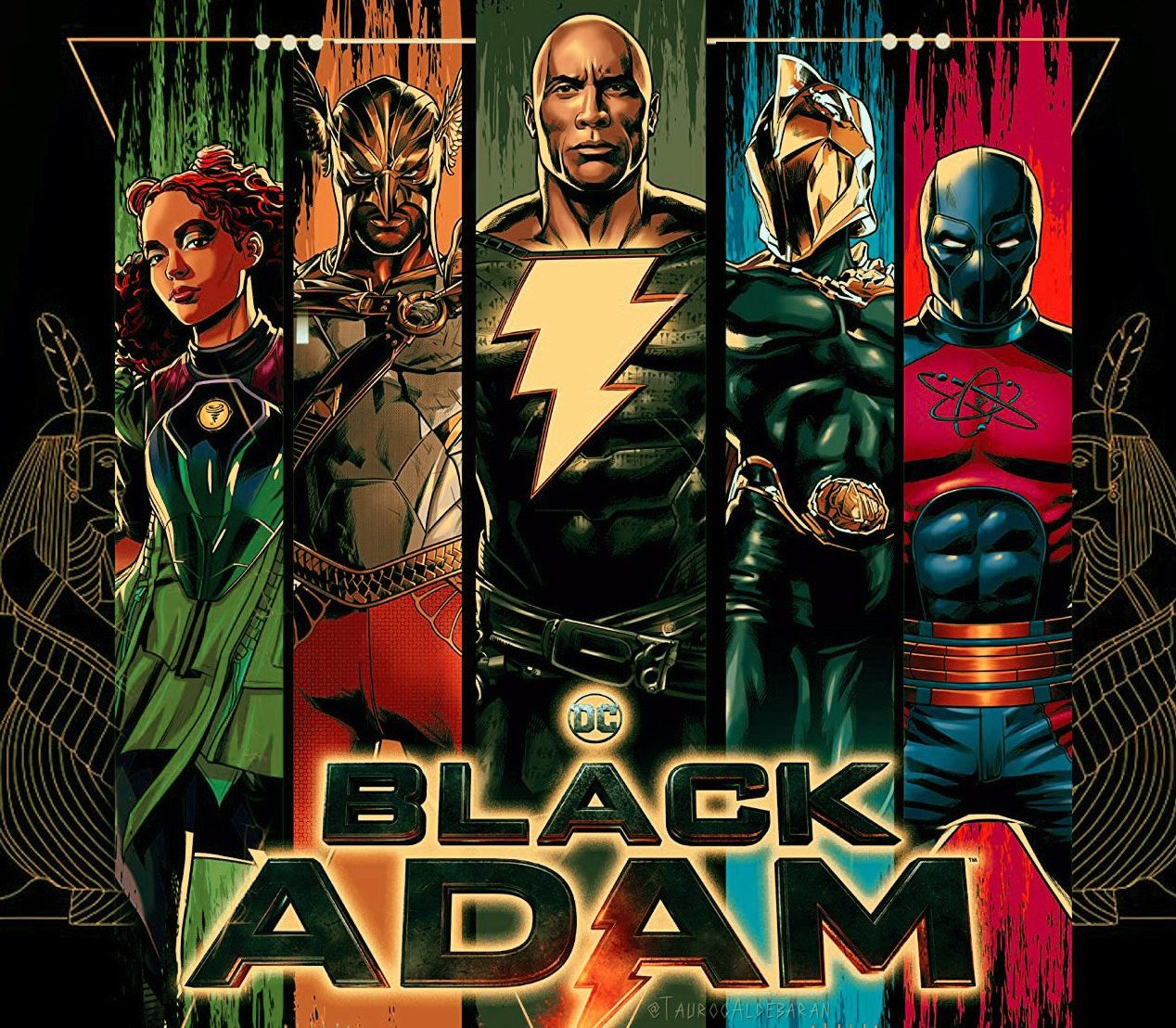 (Image: Warner Bros.)
Black Adam, along with Hawkman, Cyclone and Doctor Fate, will appear on the big screen as part of the start of the Justice Society of America. In this post, we will be telling you about who Hawkman is. Let's see his origin and biography, his powers – abilities, and of course, his appearances on television and other media.
Who is Hawkman?
Hawkman is one of DC Comics superheroes. This character is an alien with hawk-like superpowers who can fly, among other skills. Hawkman's alter ego is Carter Hall, the reincarnation of an Egyptian prince who serves as an archaeologist and makes his life in New York.
Carter dies with his wife after priest Hath-Set kills them both with a dagger of the metal Nth. This dagger tied them to the mortal plane and condemned them to continue reincarnating until they met again. Hall vows to reincarnate and avenge his death and that of his wife.
When Hawkman assumes his other superhero personality, he displays very peculiar wings that allow him to fly, and he also uses old weapons he owns very well. Hawkman has a suit of armor that always protects him; without it, he is a mortal. In another personality, he is a policeman named Katar Hol who comes from a planet called Thanagar, and his mission is to pursue criminals with his ability to change forms.
Origin and Biography
Gardner Fox and Dennis Neville created Hawkman. His first appearance was in the first Flash Comics magazine in 1940 alongside Johnny Thunder, Jay Garrick, and of course, the genius friend Thunderbolt.
Hawkman jumps to fame thanks to the the well-known Hanna Barbera series Super Friends in which he shared team with Wonder Woman, Superman and Batman. In Super Friends, the incarnation of Hawman we see is Carter Hall.
Image via DC Comics
Hall, already an archaeologist, recovers the memories of his past lives, assuming for the first time Hawkman's role, using the Egyptian god Horus as inspiration. Soon after, Shiera Saunders joins him, who was nothing more than the Chay-ra's reincarnation, assuming the name Hawkgirl.
Justice Society (Original and Modern)
The Justice Society of America is a group of DC Comics superheroes created by writer Gardner Fox and editor Sheldon Mayer during the golden age of comics.
Hawkman is not among the founders of the Justice Society of America of the golden age of comics, as Green Lantern and Flash are. In the silver era, he and Hawkgirl were members of the Justice Society of America, being active until its dissolution. They are part members of the Justice League of America.
Image via DC Comics
In this silver era, several characters were reinvented and reunited in what was called the Justice League of America. The writers, so as not to eliminate either league, came up with the Justice Society existing on Earth 2 and the Justice League on Earth 1, which allowed for dimensional crossovers and collaborations from 1963 to 1985.
Now, the Black Adam live-action movie will reintroduce us to the Justice Society of America, focusing on four components: Doctor Fate (Pierce Brosnan), Cyclone (Quintessa Swindell), Atom Smasher (Noah Centineo), and of course Hawkman (Aldis Hodge).
Powers and abilities
Among Hawkman's powers and abilities is the ability to reincarnate. That means he can live many different lives filled with exciting moments. Additionally, it allows him to be a brilliant strategist, great leader and a fierce warrior. He also can remember each of his past experiences, making him an expert in handling weapons regardless of the type. Hawkman is almost always equipped with different medieval guns, the flail and the mace being his favorites. This character is also brilliant, so he is considered a scholar in archaeology and history, and he can speak several languages.
Image via DC Comics
Hawkman's abilities come from several gadgets forged with the famous Nth metal, which has mysterious properties that allow the distortion of energy fields, providing those who use it with greater resistance and strength. In addition, it grants a healing factor much more significant than an average person, sharpening, among other things, the eyesight. As if all this were not enough, Carter can defy the law of gravity without any problem, thanks to his special wings that allow him to fly at different speeds, reaching up to 300 km/hour. The latter makes him one of the best characters to handle aviation.
Hawkman's Appearances
Hawkman's appearances have been varied, and we mention only some of them:
On Television
Hanna – Barbera's Super Friends is one of the most famous television animated series where Hawkman appears. Hawkman also appeared in in Super Friends: The Legendary Super Powers Show, The All-New Super Friends Hour, and Challenge of the Super Friends.
In live-action television, the Carter Hall incarnation appeared in Smallville and the Arrowverse series Arrow, The Flash, Stargirl, and Legends of Tomorrow. In 2014, Carter Hall was in The Flash in the second season, episode 8, played by Falk Hentschel. Hawkman seeked to help Chay-Ara to remember her past.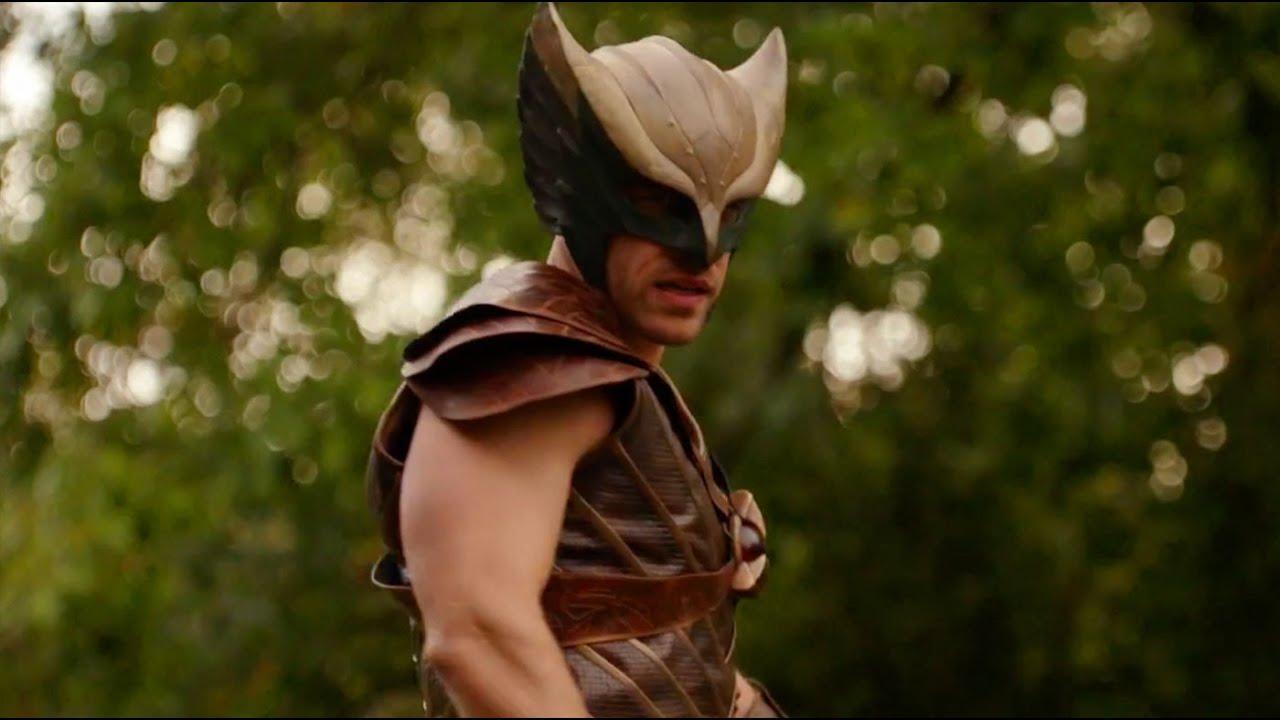 Image via The CW
In 2016, Carter Hall and Chay-Ara appeared in DC Legends of Tomorrow episode 1 to help Rip Hunter in his struggle to defeat Vandal Savage, dying tragically in episode 2. In that same series, but in the last episodes, Hawkman and Hawkgirl separate from the legends, continuing their lives as superheroes but in the city of St. Roch.
Hawkman is also part of the animated films Justice League: The New Frontier, Justice League Dark, and Teen Titans Go! & DC Super Hero Girls: Mayhem in the Multiverse.
In other media
In comics, Hawkman merges with the Marvel Comics character Archangel, forming the merger in AngellHawk of the JLAvengers. Also, outside of TV, in 1979, Hawkman debuted in Legends of the Superheroes, which Bill Nuckols played.
Hawkman's Appearance in Black Adam
The upcoming Black Adam movie is about superheroes based on DC Comics characters. DC Films will produce it with New Line Cinema, FlynnPictureCo. and Seven Bucks Productions, distributed by Warner Bros. This movie is a big deal as it seeks to change the hierarchy of power in the DCEU. With a first-class cast, Black Adam introduces Dwayne Johnson as DC's anti-hero.
Image via Warner Pictures
Aldis Hodge will play Hawkman in DC's Black Adam. Over the years, Hodge developed a prominent acting career and made himself a name. Aldis Hodge was in shows like The Walking Dead, Supernatural, and Black Mirror, and movies like Straight Outta Compton and Jack Reacher: Never Go Back.
This next movie starring Dwayne Johnson presents the superheroes we already know. This time, they create the Justice Society of America to fight Doctor Fate. Look forward to this October 22, 2022 to see Aldis Hodge as Hawkman, directed by Jaume Collet Serra.
I am a circus aerialist influenced by Dick Grayson and Spider-Man. Fortunate to write about the characters that inspired me. I also have a Bachelor's degree in Political Science and a Master's degree in International Trade.
Leave a comment