Who Is Hawkman? A Look At The Characters In DC's Upcoming Black Adam Movie
Last year's DC Fandome introduced viewers to the Black Adam panel, something that Dwayne Johnson has been working with DC and Warner Bros. on for more than a decade. The movie was originally supposed to come out later this year, but thanks to several delays, it's now coming out summer of next year. Well, we can now legitimately feel excited because this year's DC Fandome not only gave us a glimpse of the actors and actresses involved in the movie, but we also got to see the first look teaser trailer! It looks amazing, but it also left me wondering…who are these new DC characters? In this series of posts, I'll be looking at these obscure DC characters, although it's likely they'll soon become household names. So first off, who is Hawkman?
Who Is Hawkman And What Are His Powers?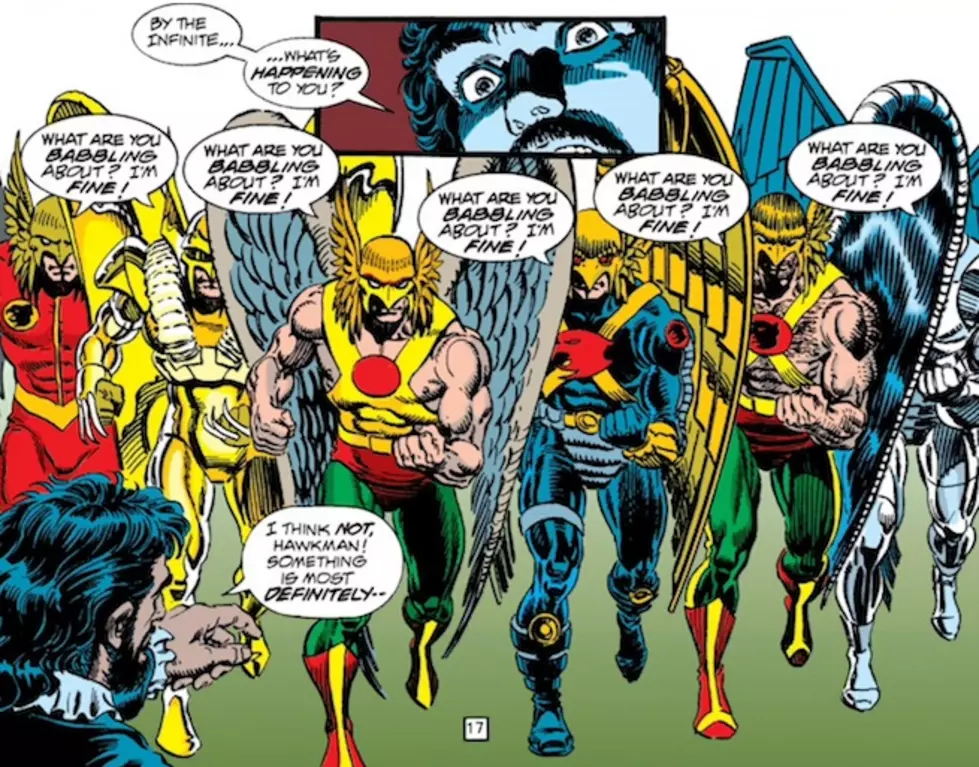 Image via DC Comics
The Hawkman character has had several iterations throughout the years, although all of them have used archaic weapons and have large wings that are attached to a harness made from special Nth metal that allows for the power of flight. The most common aliases for Hawkman are Carter Hall (a modern-day reincarnation of the ancient Egyptian prince, Khufu) or an alien police officer named Katar Hol from the planet Thanagar. In the Black Adam movie he will be played by Aldis Hodge and will be the Carter hall/Khufu version.
Even though he was an Egyptian prince, Khufu was also an archaeologist. He and his lover, Chay-Ara, gained powers after encountering Nth metal, but they were also killed by it, which kicked off a cycle of reincarnation. When the reincarnation process happened with Carter Hall, an American archaeologist living in the 1940s, he regains his old memories after touching an Nth metal dagger. He ends up joining the Justice Society, where he encounters Black Adam as well as Black Adam's other superhero characters.
As mentioned before, Hawkman's gravity-defying flying powers are thanks to the use of Nth metal (ninth metal) in his belt, boots, and wings, which are controlled mentally. He can "flap" his wings through shoulder motions. The Nth metal also aids in healing (closing wounds pretty much instantaneously) and body temperature regulation (useful when flying in high altitudes). Hawkman uses archaic weaponry, particularly maces, nets, spears, and shields, mainly because they're more comfortable (the character has lived through many lives and many ages, so new technology is unfamiliar). He also has enhanced strength and can carry great amounts of weight all at once.
The Golden Age iteration of Hawkman was granted the ability to breath underwater thanks to the god Poseidon. The Silver Age iteration had enhanced senses that were similar to a hawk's and he could communicate with all birds. He also wore special contact lenses that allowed him to detect beams and radiation, and drove a Thanagarian police space ship.
The Beginnings Of Hawkman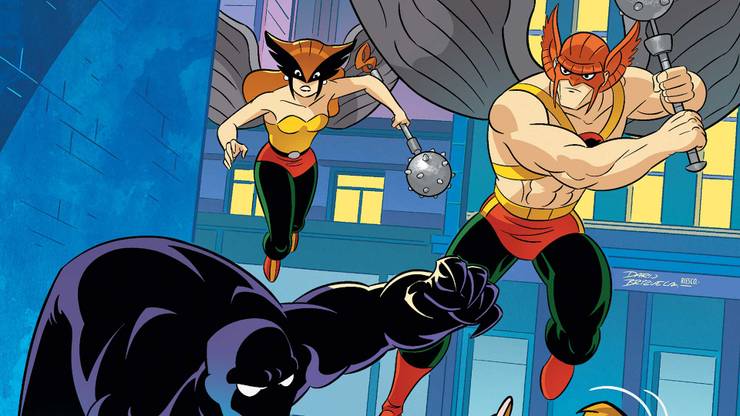 Image via Warner Bros. Television Distribution
Hawkman was created by writer Gardner Fox and artist Dennis Neville in 1940. He first appeared in Flash Comics #1, which was published by All-American Publications, one of the publishers that eventually merged to form DC Comics. The character himself has one of the most confusing backstories of all the DC characters thanks to a series of reinventions throughout the years, although the most common is that of archaeologist Carter Hall, the modern-day reincarnation of an ancient Egyptian prince named Khufu. He was a member of the Justice Society of America and later became chairman. In a later version, Hawkman was revived by Gardner Fox and Joe Kubert, as an alien policeman from the planet Thanagar. This version was a member of the Justice League of America. Things got really confusing in 1985 when DC introduced the Crisis on Infinite Earths, and different writers struggled to explain his different appearances. There were many attempts to clarify Hawkeye's backstory and character development, but it wasn't until the late 1990s that the character and its different versions finally got some semblance of interconnectedness.
Hawkman has had appearances in the animated Justice League Unlimited cartoon, as well as several DC Universe Original Animated Movies. He's also appeared in many live-action versions, the first being the two-part 1979 TV special Legends of the Superheroes, appearing alongside Adam West and Burt Ward as allies Batman and Robin. More recently, he was portrayed by Michael Shanks in Smallville and by Falk Hentschel in the Arrowverse.
In case you haven't seen the teaser for Black Adam, check it out below:
Black Adam is coming to theaters July 29, 2022 thanks to Dwayne Johnson's Instagram.
What do you think of Hawkman as a character? Let us know in the comments below!
Featured image via DC Comics
Keilin Huang is a freelance writer that likes the Oxford comma, reading from her neverending pile of books from the library, and Reeses peanut butter cups. She thanks her Dad for introducing her to his Superman comics and probably majored in Journalism because of Lois Lane. Contact her at [email protected]
aldis hodge
Black Adam
Hawkman
Leave a comment