Who Is Catwoman? The Many Lives Of Selina Kyle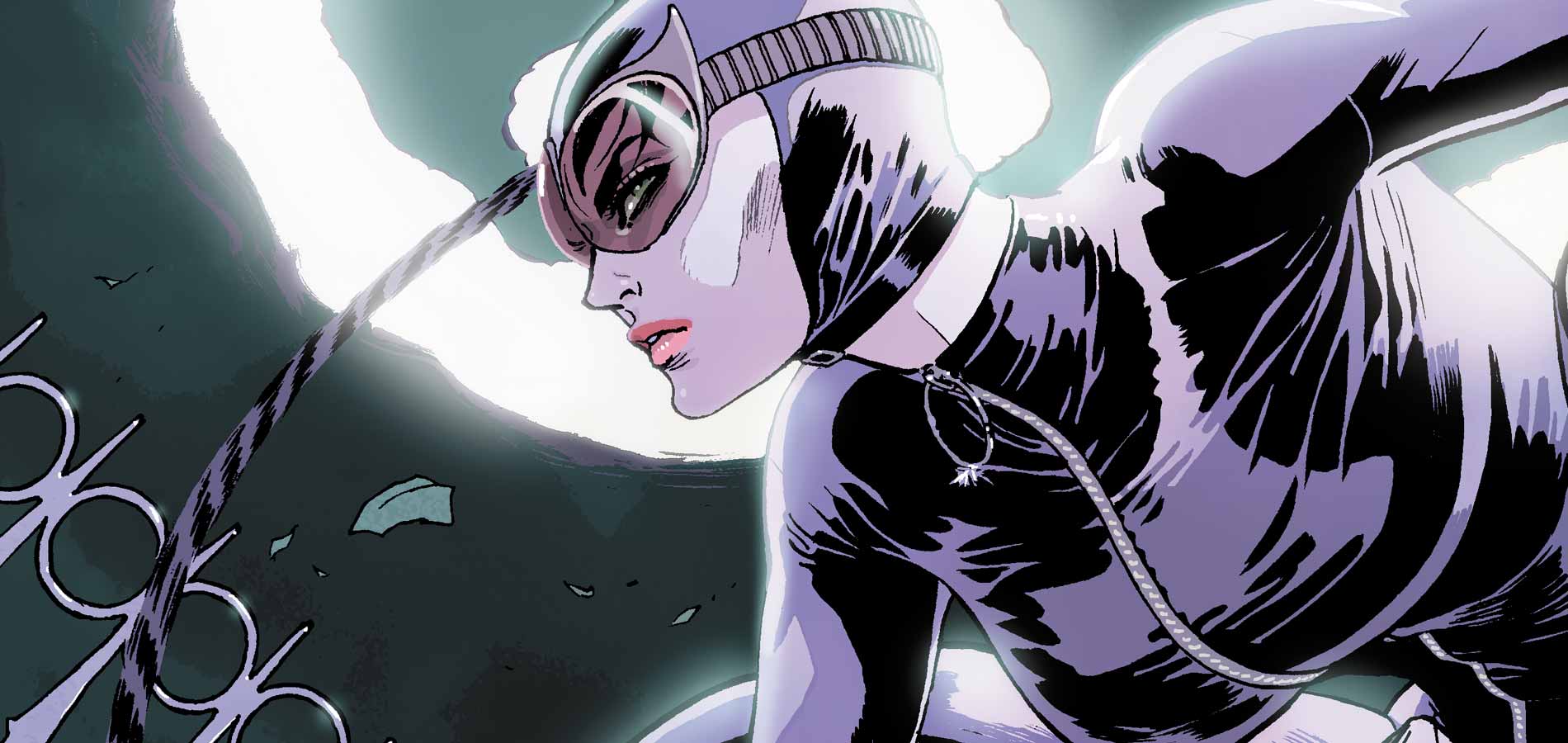 Catwoman is a fictional American comic book character created by Bob Kane and Bill Finger. We see her frequently in DC Comics publications alongside the superhero Batman. Her first appearance was in Batman #1, as "The Cat" in the 1940s; her real name was Selina Kyle. Selina has become the most enduring love that Batman has had throughout his history, and if she is known for anything, it is for that complex love-hate relationship.
Image via DC Comics
Who is Catwoman?
Catwoman is known for her elegant and tight-fitting one-piece costume. She always carries her whip as a weapon to commit her misdeeds as a thief in Gotham City. She began her comic book exploits as a villain, making her a Batman adversary. Everything changed in the 1990s when she appeared in a series that presented her as an anti-heroine. Catwoman did the wrong things but for the right reasons.
Origin and Biography
Catwoman's origin is initially as a villain, a role that evolved in the 1990s when she began to enjoy doing good. In her first appearances, she managed to have a thriving character but had a rather long break from 1954 to 1966 due to the development of the Comics Code Authority in 1954. As a result, the character was diminished in how she had been conceived since this rule regulated the development and representation of any female character that violated the comics, a code that has long since fallen into disuse.
In the review made in the comics, we see that those who assumed the identity of Catwoman, apart from Selina Kyle, were Elko Hasigawa and Holly Robinson, which gave versatility to this appearance.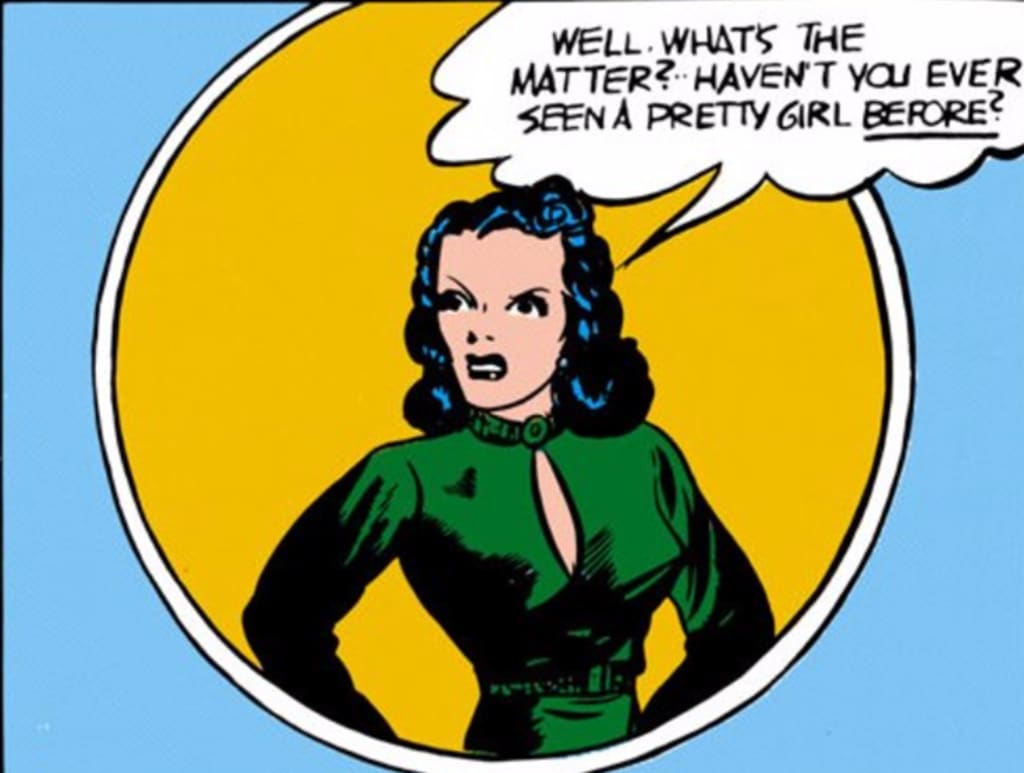 Image via DC Comics
We see Catwoman in various media adaptations related to the Dark Knight, Batman. In the 1960s, actresses such as Lee Meriwether, Julie Newmar, and Eartha Kitt portrayed her in television series of that era. Michelle Pfeiffer played the role in 1992. Halle Berry's turn to play Catwoman in 2004 ended in a critical commercial failure for having little similarity with the Batman character.
By 2012, Anne Hathaway played Selina Kyle in The Dark Knight Rises. In the TV series Gotham, we saw a younger version in 2014 with Camren Bicondova. Actress Lili Simmons played Bicondova's older version later in the series.
On IGN's list, Catwoman ranked #11 on the "100 Greatest Comic Book Villains of All Time" and #51 on Wizard magazine's "100 Greatest Villains of All Time" list.
Catwoman is a Criminal with a Moral Code
Catwoman, for many, is torn between villain and heroine. Although created initially as Batman's rival, her story has had its ups and downs. She is known for her constant love/hate relationship with Batman and stands out for having her own moral code. Catwoman would not allow herself to commit murder, which does not coincide with most villains.
The actual definition of her origin marked Catwoman's golden age. When she debuted in the spring of 1940 in Batman #1, she became known as The Cat. In this comic, she doesn't wear any attire that distinguishes her as a feline; the costume worn on that occasion was that of an old woman stealing jewelry.
Image via DC Comics
In the fall of the same year, the character is given a better definition by clarifying her origin in the comic book Batman Vol. 1 #62: The Secret Life of the Catwoman. Here, Selina Kyle is a beautiful airline stewardess who suffers a plane crash in a distant region. Due to the accident, Selina suffers amnesia, and the only memory she has left present is her father's veterinary practice, specifically her love of cats. Therefore, she began a journey to find out where she came from, clinging to those memories that became the center of her existence.
Her Golden Age
The version of Selina Kyle presented in Earth-Two was reformed, and after certain problems, she abandons life on the streets and marries Bruce Wayne. Subsequently, they start a family and have a daughter named Helena. Then, after years of marriage, one of the members of her old gang contacts and threatens Selina with revealing her secret to her daughter.
Faced with the possible discovery of her alter ego, and despite having everything she always dreamed of, she decides to relapse, restarting with that thief her old adventures in the streets. When her husband, Bruce, discovers all this, he tries to intervene to save his daughter's mother, but they have an accident, and both die. After some time, Helena learns the truth and swears revenge on her parents' graves.
The silver and bronze age of Selina Kyle continues as a villain, an eventual thief with a love interest in Batman. By 1985, all references to parallel universes were erased from comic book stories, as told in Crisis on Infinite Earths. Hence, a new origin of Catwoman emerges.
Catwoman's Second Origin
Image via DC Comics
In the second origin of Catwoman in 1987, her story changed. Frank Miller helped to rewrite Batman, and Catwoman and other characters changed, as reflected in Batman: Year One. This new story is entirely different from the original. Selina is a prostitute and dominatrix who loves cats. She becomes a jewel thief when she sees Batman in action.
This new version implies that Selina's father abused her. She has a strong friendship with Holly; a fellow underage girl molested by her pimp. This fact makes Catwoman free herself from the yoke and exploitation she was under. Therefore, she creates a costume inspired by Batman, the city's new hero, imitating his attire and modus operandi.
So that the origin proposed by Frank Miller could be linked as closely as possible to the original character, they gave her her own comic. This time, the scriptwriter was Mindy Newell in 1989. This comic book deepened the circumstances under which Selina trained to be Catwoman. It also showed the character's evolution and relationship with her sister Maggie.
From then on, new series presenting Catwoman continued to appear. In each of them, you can see the latest changes and characteristics of the character. Ed Brubaker's Catwoman  (2002 – 2005)  has been, without a doubt, the most awarded and acclaimed by critics and fans.
From Infinite Crisis to the New 52
From Infinite Crisis to the New 52, Catwoman has undergone multiple changes and transformations. She also demonstrated different abilities and weaponry while retaining her typical costume.
Skills and Weapons
In the Silver Age comic book era, Catwoman uses a variety of themed vehicles, weapons, and equipment. Among them is a customized automobile they called the "Cat-illac," which predominated in the Batman television series in the 1970s.
In her other post-crisis appearances, Catwoman's favorite weapon is a whip, which she wields with enviable skill. In all the comics, you can see how she dominates her adversaries with the whip, and they cannot take it away or use it against her in a confrontation.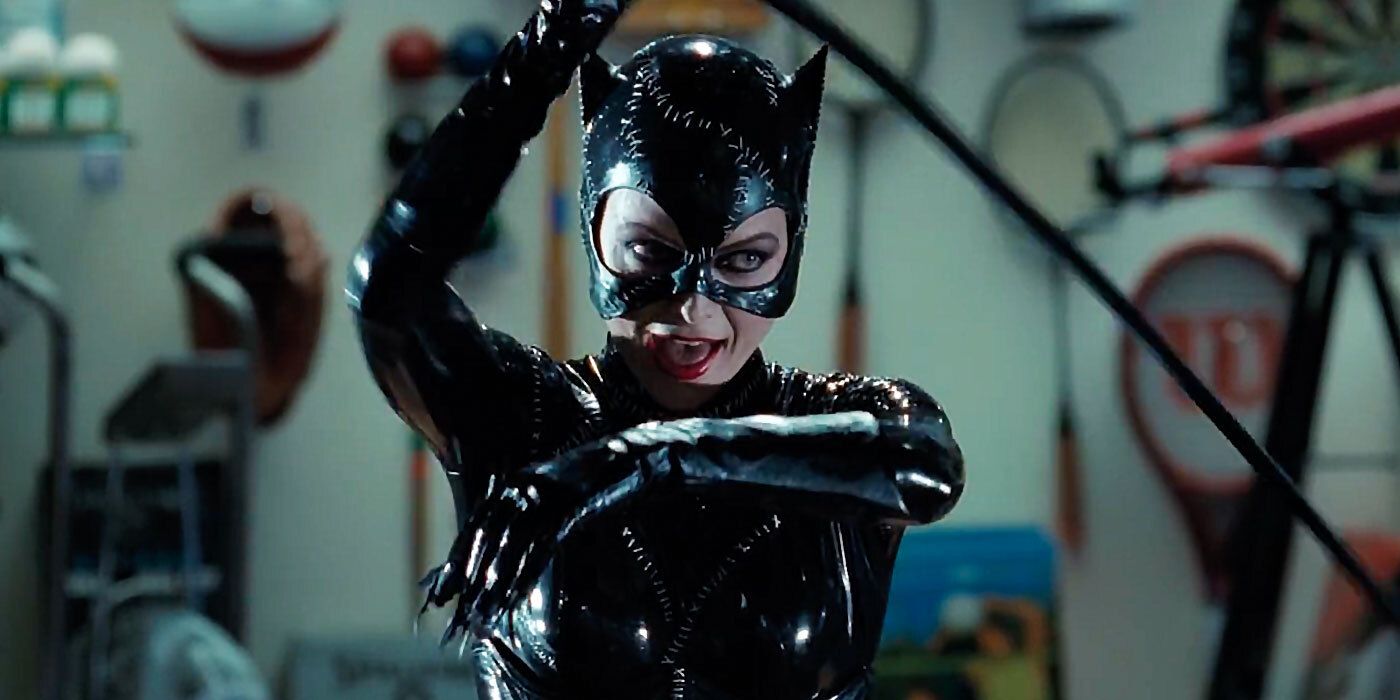 Image via Warner Bros.
Catwoman carries a pistol against anyone who tries to remove her whip. In addition, she uses a caltrop as an anti-personnel weapon and balls, which she uses to entangle opponents from a distance. Among her other implements are a rope to bind hands and feet and a roll of adhesive tape to gag targets.
She uses gas or darts in the TV series to knock out and subdue her victims. But this has not been all; if there is one thing Catwoman has, it is her attractiveness, which along with her feminine wiles, has allowed her to take advantage of any male opponent.
In her first appearance, Catwoman was not wearing a costume. When she made her next appearance, she wore a feline mask covering her entire face, making her look like a real cat. Subsequently, she began wearing a hooded dress with ears and everything. Later, her costume was complete and resembled a cat, with a mask, glasses, and boots.
Catwoman's Appearances
Catwoman's appearances in comics, movies and even video games are diverse.
In Comics
Image via DC Comics
In the comics, she made her first appearance in Batman #1 as "The Cat" in the 1940s. From there, she continued appearing in several series, almost all Batman. Selina Kyle appears six years later, in 1946, in the collection Batman vol. 1 #35, where she wears a green suit typical of the time to identify the villains. In 1950, Batman vol. 1 #62: The Secret Life of the Catwoman was one of the comics that revealed more about her mysterious origin.
In Movies
In the movies, Catwoman has had countless appearances. We saw her in Batman in 1966, a film based on the TV sitcom of the same name, and starred Lee Meriwether. In this film, Catwoman forms a team of villains with The Penguin, Riddler, and The Joker to try to conquer the world by kidnapping the world's highest authorities.
In 1992's Batman Returns, Michelle Pfeifer played Selina Kyle. Kyle was a lonely and submissive office worker who worked for Max Schreck, a millionaire who planned to steal Gotham City's electrical power. To do so, he intended to use a capacitor and wanted to pass it off as a large power generator. Max tried to kill Selina, but she survived thanks to some cats, which led her to change her life and become Catwoman.
In Batman Forever, Dr. Chase Meridian, starring Nicole Kidman, mentions her. Meridian worked as a psychiatrist for Batman, who confessed his love for Catwoman and asked if she wanted her to dress similarly to him.
Image via Warner Bros.
Catwoman From 2000 on
Halle Berry played Catwoman in 2004, but the character had no relation to the Batman universe, let alone Selina Kyle. Patience Phillips was a graphic designer working for a cosmetics company. While trying to stop a plot against animals, Patience dies and is resurrected by an Egyptian Mau cat, acquiring supernatural powers.
In 2012, Anne Hathaway played Catwoman in The Dark Knight Rises, the sequel to Batman Begins and The Dark Knight. Fans and critics acclaimed Hathawa's version for maintaining the closest resemblance to the comics to date. Hathaway presents Selina Kyle as a skilled jewel thief who seeks to erase her data to redeem herself and start a new life.
In 2016 in Batman v Superman: Dawn of Justice, the existence of Catwoman is hinted at when Bruce tells Diana: "You don't know me but I've known several like you." Actress Zoë Kravitz played the most updated version of the role in Matt Reeves' The Batman in 2022.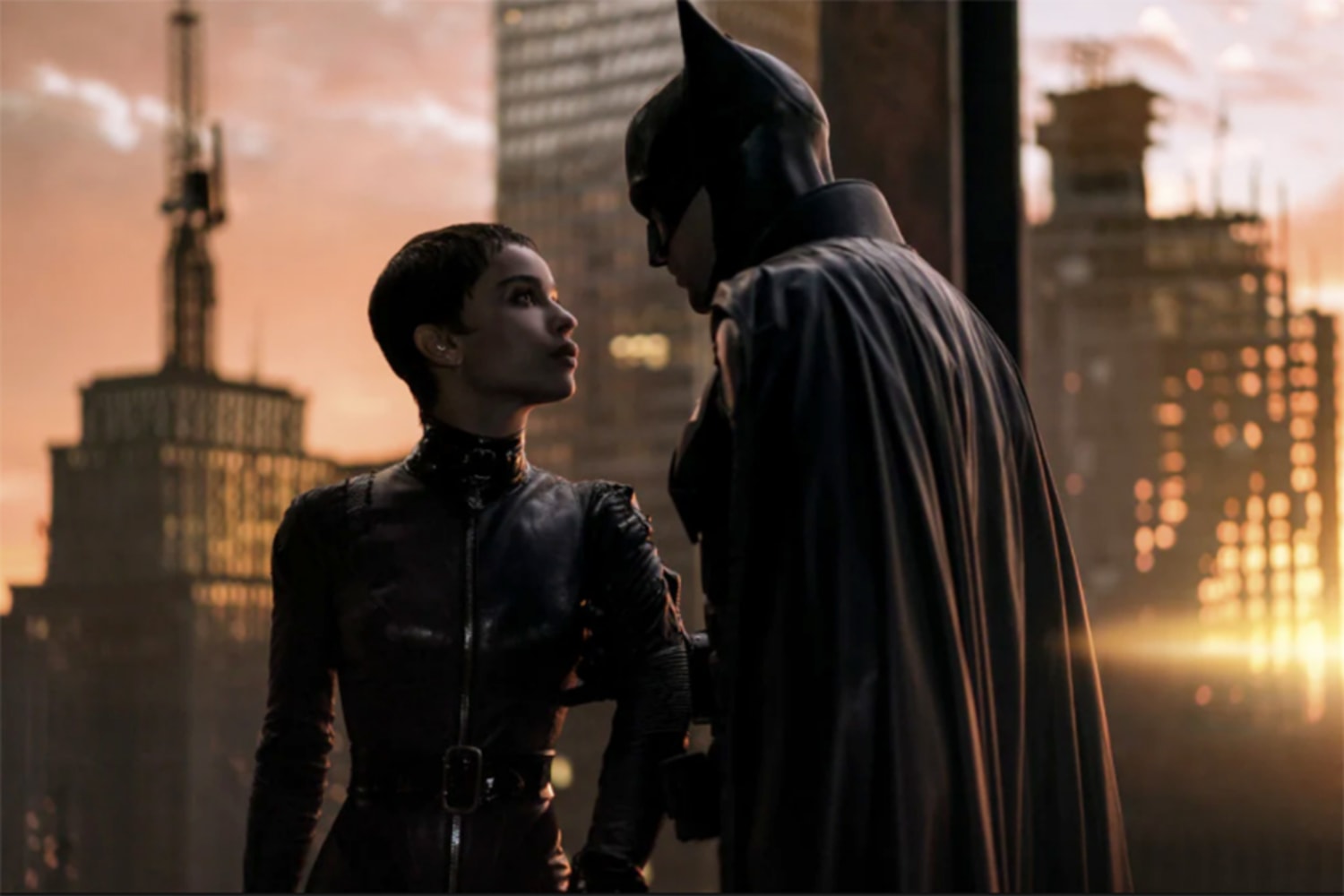 Image via Warner Bros.
In Video Games
Catwoman has had several appearances in video games. In 1993, she appeared in Batman Returns, based on the 1992 Tim Burton film. She appeared in the video game of the same name in 1999. Even in Mortal Kombat vs. DC Universe, we see Catwoman as a villain fighter. Since then, she has made countless appearances in various video games.
One of the best-known characters and one that fills with pride her interpretation of any woman is Catwoman. Her power dynamics with Batman capture the fans and critics. Many actresses have played her, the last being Zoë Kravitz, who will be back for The Batman's sequel with Robert Pattinson.
Leave a comment