Who Is Amanda Waller? The Fearless Suicide Squad Leader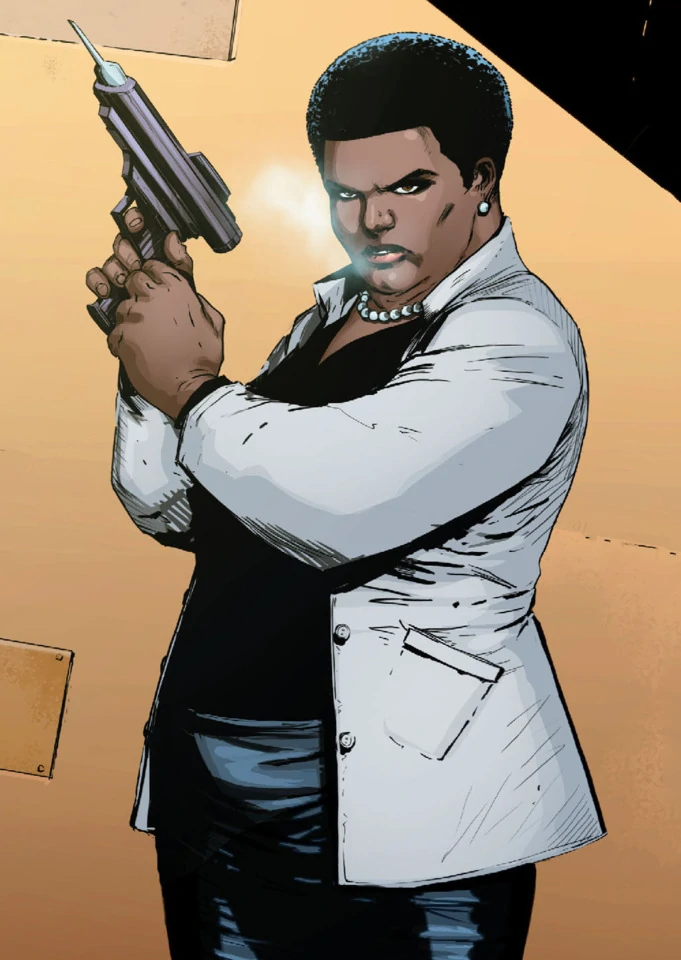 Dr Amanda Waller made her name in the comic book world with the Suicide Squad as its chief leader. This fictional DC Comics character is a tough African-American woman. She first appeared in comics in John Ostrander, John Byrne and Len Wein's Legends #1 in 1986. Her personality is an antagonist, and she is a tireless ally to all the superheroes of the DC Universe.
Amanda Waller's Origin and Biography 
Amanda Waller is a doctor who leads all of the Suicide Squad's deadly missions. Her most prominent duties include overseeing and investigating people with power. She is an active, high-ranked official in the United States government. Waller has the political connections and coercive measures of intimidation to achieve her goals, most often in the name of National Security.
Although she is a human with no supernatural powers, this does not impede her ability to perform the tasks entrusted to her. To do so, she has a competent team and partners directly with fictitious government agencies such as A.R.G.U.S. and Checkmate.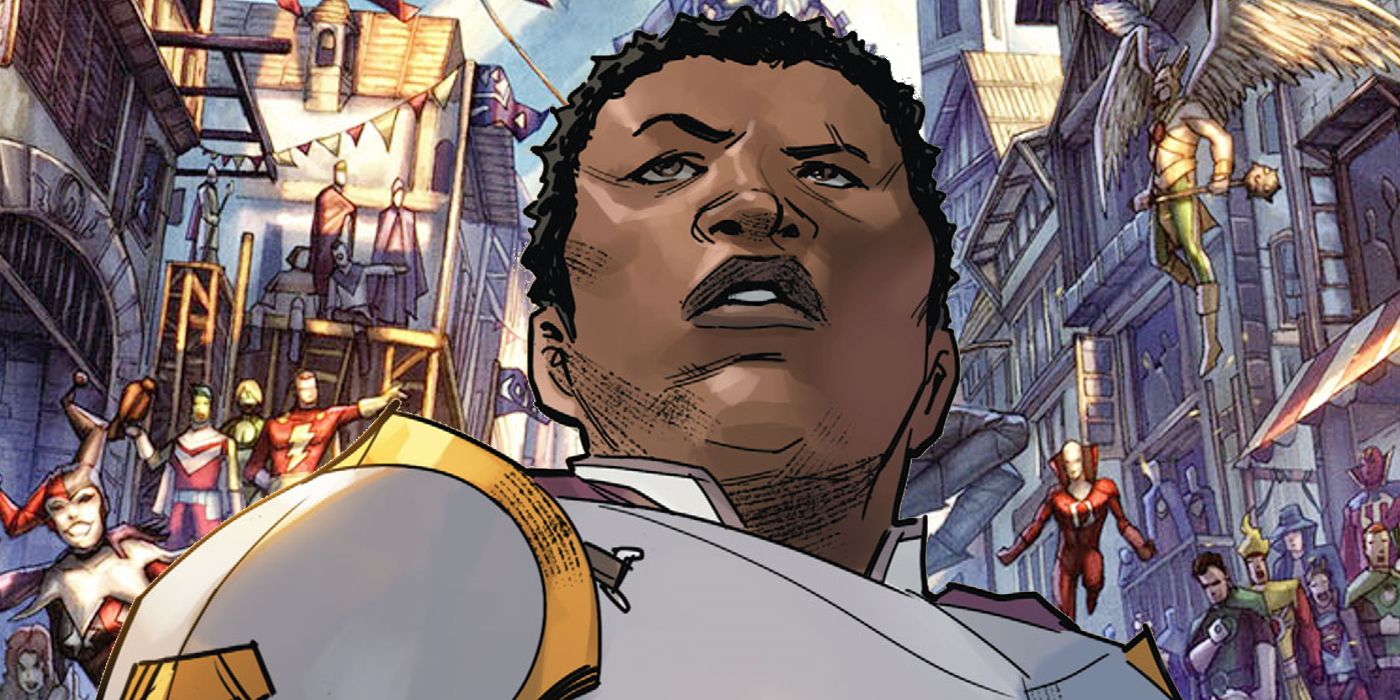 Image via DC Comics
In the late 1980s, Kim Yale and John Ostrander were responsible for her comic book appearances in the Suicide Squad comics. Yale and Ostrander gave Waller the nickname "The Wall" and portrayed her as a former agent with strong connections to the government and its agencies.
Amanda Waller's career has been somewhat circuitous. She began with the leadership of a semi-secret organization, the Suicide Squad, whose team is full of supervillains at the behest of the United States.
She was also Secretary of Metahuman Affairs during Lex Luthor's presidency. Waller did not come out of it very well, culminating in her arrest and Luthor's downfall. That led to reassignment to the Checkmate agency, where she became known as the White Queen. She was eventually forced to resign because of the implications of the operations carried out in the Salvation Run mission.
Her Years in Federal Service
Dr Amanda Waller creates the Federal Service Agency to serve as an independent branch of X-Force work. Valentina Vostok assigned Harry Stein, a former New York police officer, to the agency.  After some time, Waller promoted Stein to head the agency, thus demoting Vostok. Sten subsequently reorganized the agency as Checkmate.
Waller's leadership of Suicide Squad was quite controversial. Indeed, one could measure her successes over the years as her team completed their missions successfully. However, Waller developed a bad habit of constantly defying her superiors in Washington. These actions were always in pursuit of her own goals. The first contentious situation Waller faced was the Suicide Squad's leadership. That led to her being relieved of her post, which Rick Flag Jr took over.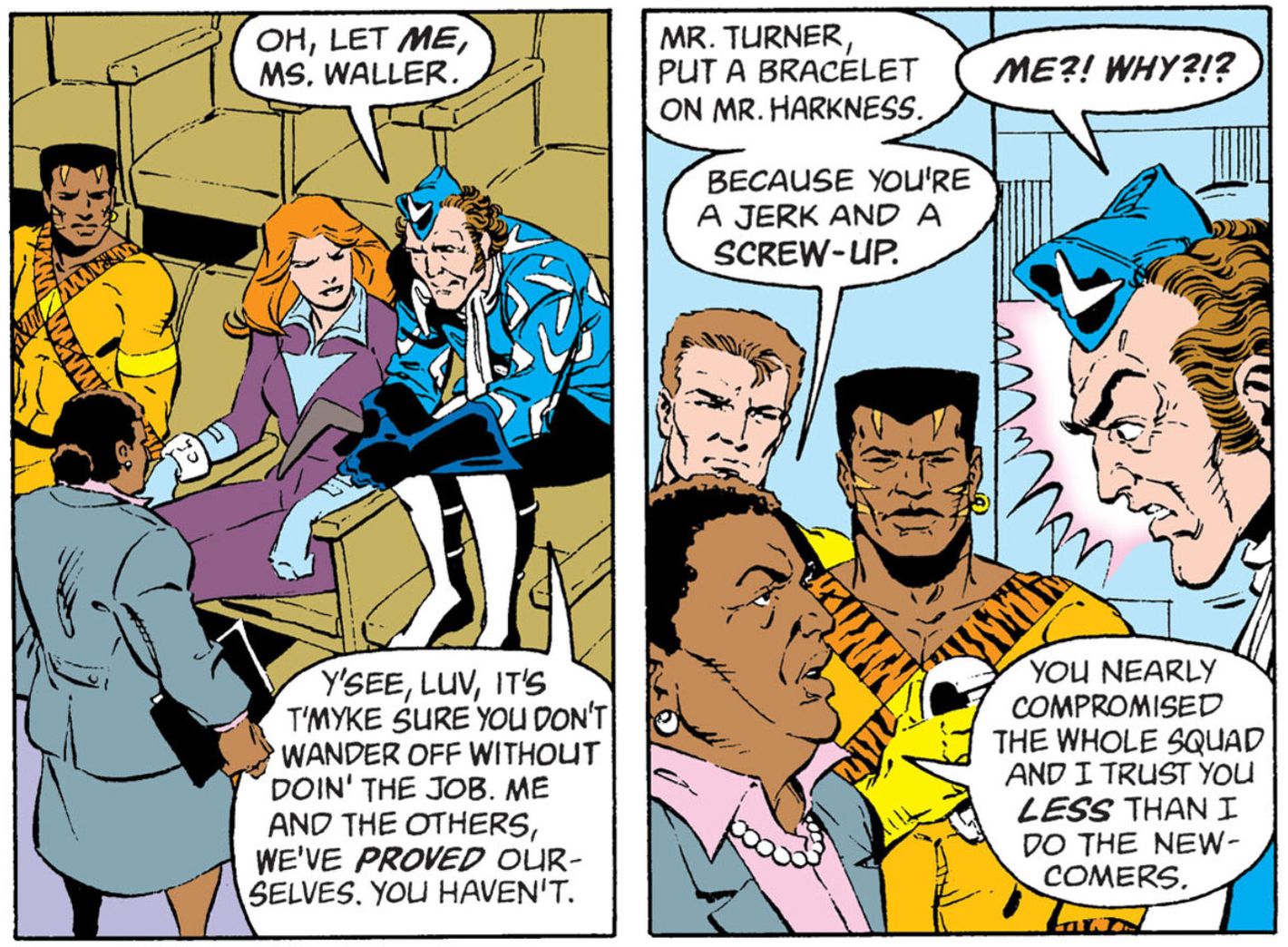 Image via DC Comics
Waller's departure caused her strong resentment, as she assumed it was due to racism. That caused the relationship with the team to become quite tense and mutually disliked. On more than one occasion, the team did not approve of her methods which led to her being virtually banished from the agency, paying for it with jail time.
Amanda Waller Reorganizes the Suicide Squad
Sometime later, Dr Amanda Waller received a pardon. A year later, she reorganized the Suicide Squad into a group of independent mercenaries. With Sarge Steel at the helm, the team faced a crisis in Vlatava. After a while, the Squadron began to carry out rather dangerous, politically oriented missions where Israeli and Soviet interests were at stake. In particular, the Suicide Squad destroys the Cabal's plans to launch Qurac, causing political chaos in Israel and the United States.
Waller began attending the missions to join her team more closely, becoming more familiar with the terrain. She retained her threatening and domineering personality despite this and joined her team. Among her accomplishments was training the Shadow Warriors to fight the villain Eclipso. She later became the head of the Department of Extranormal Operations region of the Federal Service. Later, President Lex Luthor promotes her to Secretary of Metahuman Affairs in his Administration.
International Service
While working for Luthor, Amanda Waller goes to prison again. Shortly after that, Jonathan Vincent Horne replaces Lex Luthor and orders Waller's release to take over the leadership of Checkmate.
During her tenure, Project OMAC shook the organization in connection with the murders of Maxwell Lord, who reportedly had problems with Waller. Waller earns the title of Black Queen, but a year later, the UN revamps the Checkmate agency and gives Waller the rank of White Queen.  However, her behaviour causes the UN to suspend the appointment. Even so, Waller continues to secretly pursue her own agenda, sending the Suicide Squad on missions on behalf of American interests.
Salvation Run
After some time, Waller takes the lead in Operation Salvation Run, an initiative involving the mass deportation of supervillains to an alien world. This operation became known to the other members of Checkmate, for which she had to resign as White Queen. Waller continues to lead the Suicide Squad, implanting nanotechnology and directly controlling Chemo on missions.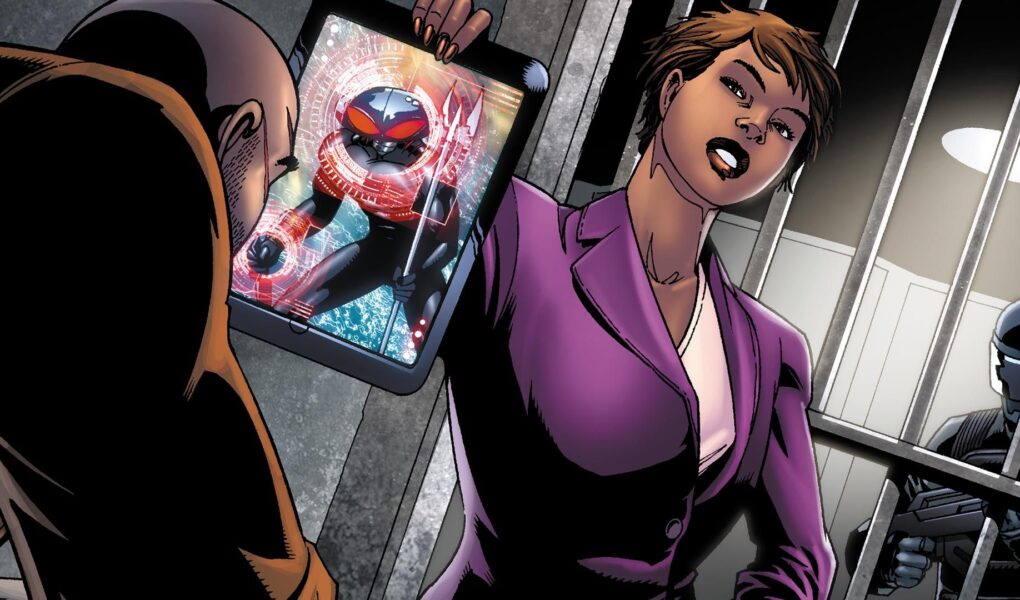 Image via DC Comics
In Superman/Batman storyline "K", the White Queen of Checkmate was accumulating Kryptonite. Waller used it to create an anti-Superman group called the Last Line. Similarly, "All-American Boy," a creature with fragments of Kryptonite emanating from his body, is in this plot.
The function of this team was to protect the United States against Superman in case he ever went mad and wanted to destroy the Earth. To eliminate this team, Batman and Superman teamed up to rid the world of any Kryptonite fragments. During a deadly fight, All-American Boy versus Batman and Superman did unprecedented damage and devastation to Smallville. To stop all this, Batman located Josh's father (All-American-Boy), who interceded to make it stop.
In the Suicide Squad: Raise the Flag series, Suicide Squad leader Amanda Waller has General Slate placed at her command after his release. She then orders explosive implants to be placed in his brain and arm so that Slate will blindly obey her.
Amanda Waller's Powers and Abilities
Dr Amanda Waller has no superpowers; she is a normal human being. However, she possesses various skills such as espionage, hand-to-hand combat mastery, and firearms expertise. 
In addition, she has an indomitable will, can manipulate others very skillfully, and is very intimidating. She is particularly good at tactical analysis and holds a degree in political science.
Amanda Waller's Appearances
Dr Amanda Waller's appearances have been various, such as:
On Television
On the small screen, Dr Amanda Waller appears in:
Justice League Unlimited:

 Emmy-nominated actress Waller CCH Pounder played Waller in several seasons and episodes, including "Ultimatum", "Doomsday's Punishment", "Flashpoint" "Panic in the Sky" and "Divided We Fall".

Young Justice:

 Sheryl Lee Ralph plays Waller, the warden of Belle Reve Penitentiary.

Smallville:

 Pam Grier plays Waller in the ninth season, appearing in several seasons and episodes such as "Absolute Justice", "Checkmate", and "The Sacrifice".

Arrow:

 In the second season, Cynthia Addai – Robinson plays Amanda Walle, a member of the A.R.G.U.S. organization.

Peacemaker:

 Waller appears in uncredited cameos in season 1 as "A Whole New Whirled" and "It 's Cow or Never". In this series, Viola Davis reprises her role.
Image via The CW
In Film
On the big screen, we see Dr Amanda Waller in the movies:
Superman/ Batman Public Enemies:

 CCH Pounder plays this version of a sympathetic woman who betrays President Lex Luthor's offer of a "new world order". Waller offers a deal to Superman and Batman to destroy a kryptonite asteroid heading towards Earth.

Green Arrow: Escape from Super Max:

 scripted by David S. Goyer. In this interpretation, Waller was a Warden of the Super Max Penitentiary for Metahumans who sought the imprisonment of Green Arrow to insert a Parallax device into him after his conviction for killing Waller's friend Taleb Beni Khalid.

Green Lantern: where Angela Bassett plays her. In this version, Waller appears as a scientist in the employ of the DEO under the orders of Senator Robert Hammond. The latter tried to assassinate her using telekinetic powers, but paradoxically Green Lantern rescued her, taking her out of danger.
Batman: Assault on Arkham:

 with CCH Pounder reprising the role. This film's inspiration was the 

Batman: Arkham

 video game, and Waller's performance was quite ruthless. She went so far as to send the Suicide Squad on a fictional mission to assassinate Riddler. 

Penny Johnson Jerald plays an alternate version of Amanda Waller in 

Justice League: Gods and Monsters

, where she serves as President of the United States. 
DC Extended Universe
In the DCEU, Amanda Waller appears in films such as:
Suicide Squad:

 Viola Davis plays Wallller in part of several 2016 DC Extended Universe films. Waller, a high-ranking official and head of A.R.G.U.S., leads the Suicide Squad and allies herself with Batman.

In 

The Suicide Squad,

 her role is much more demanding, and she is determined to use her own means to sacrifice lives for the good of her nation. Waller uses two Task Force X groups to disrupt "Project Starfish".

Davis played Waller again in 2022's Black Adam. She appears on the scene when Kahndaq releases Teth – Adam killing several members of Intergang. Waller contacted Hawkman, who had retaken the Justice Society, seeking to defeat and imprison Adam.
Image via Warner Bros.
Amanda Waller in Video Games
Amanda Waller appears in:
DC Universe Online

, voiced by Debra Cole.

Batman: Arkham Origins

, with CCH Pounder's voice.

Lego Batman 3: Beyond Gotham,

 voiced by Cynthia Addai – Robinson, Waller appears as a playable character.

Waller also appears in the video game 

Injustice 2

.

Batman: The Enemy Within

, Waller is voiced by Debra Wilson.

With Yvette Nicole Brown's voice, Waller appears as an NPC in 

Lego DC Super-Villains

.
A Cold-Blooded Strategist
Dr Amanda Waller is number 60 in IGN 's Top 100 Comic Book Villains. The character's adaptation has been varied, seeing her in both live-action and animated media.
Several actresses have portrayed Amanda Waller, including Pam Grier in Smallville, Sheryl Lee in Young Justice, Angela Bassett in Green Lantern, and Cynthia Addai-Robinson in Arrow, to name a few.
Viola Davis has represented Amanda Waller in the DC Extended Universe films, with Suicide Squad in 2016 and The Suicide Squad 2021 as an extension of the same movie. She most recently appeared in Black Adam in 2022 and the HBO Max series Peacemaker.
James Gunn recently announced that Dr Amanda Waller would be getting her own TV series as part of DC Studios' 10-year plans, which is sure to be exciting for fans of the character.
Leave a comment