Who Created DC Comics – A Story of Stories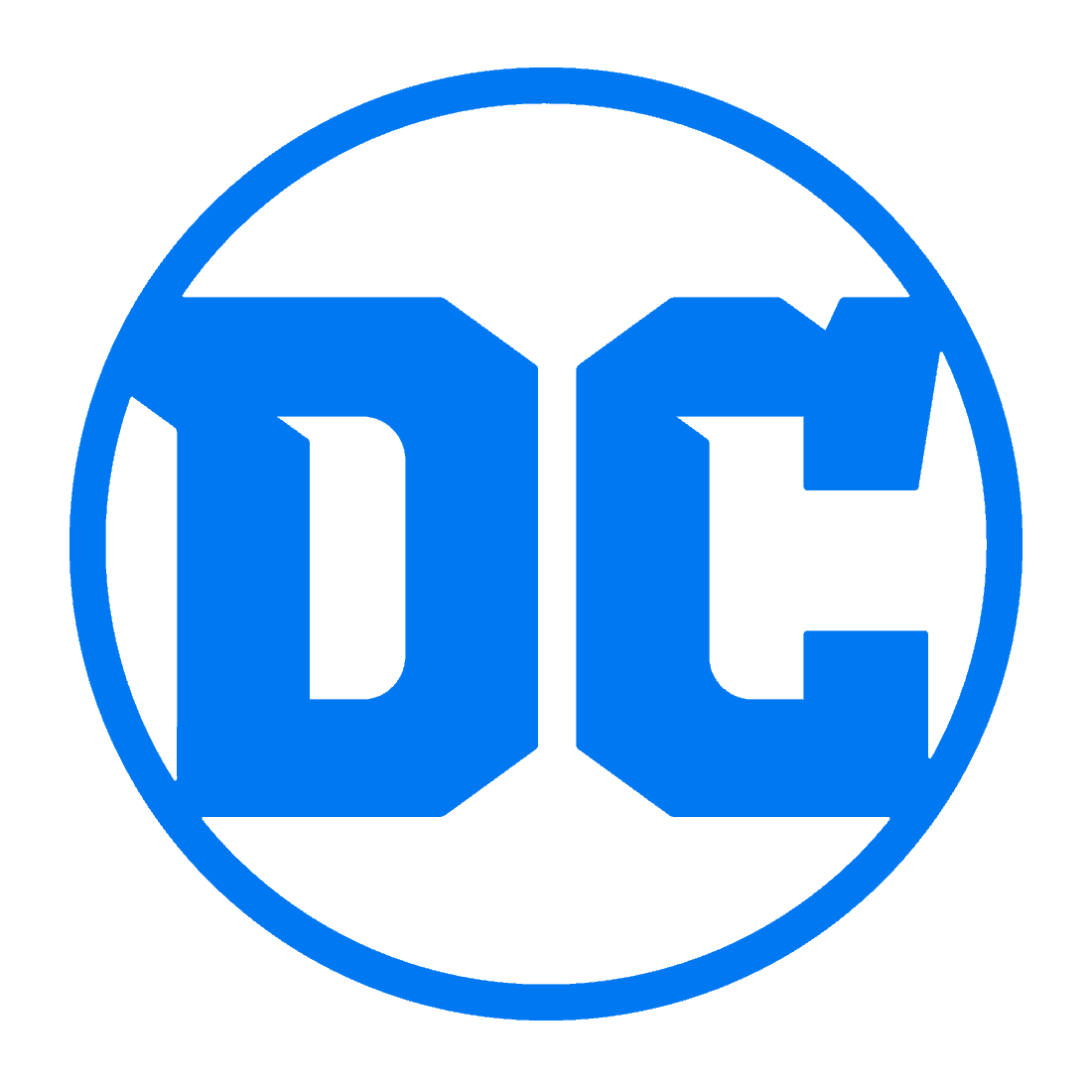 DC Comics has given us some of the most famous superheroes of all time. Characters like Batman, Wonder Woman and Superman, to name a few. The superheroes from DC Comics might be famous. However, very few people actually know anything about who created DC Comics.
The man who started it all, the man who created DC Comics, was Major Malcolm Wheeler-Nicholson. He was was also a superhero in his own way as part of the U.S. Army during World War I.
The Major Who Created DC Comics
When wondering who created DC Comics, it all comes back to Malcolm Wheeler-Nicholson. He was born in 1890 in the mountains of Tennessee in a town called Greeneville. Before creating DC Comics, his mother moved their family to Portland,Oregon in order to pursue journalism when he was 10 years old. His father passed away in 1898. Wheeler-Nicholson grew up horseback riding and eventually went on to attend St. John's Military Academy.
He joined the U.S.Cavalry as a second lieutenant in 1912 and proceeded to move up quickly in the ranks. At 27 Wheeler-Nicholson became one of the youngest majors in the Calvary. As a major, he saw combat in Mexico, the Philippines, and even served as a liaison to the Japanese embassy. After World War I, he went to the École Supérieure de Guerre in Paris which is where he met his wife, Elsa Bjorkböm who was a Swedish aristocrat. The pair married in Koblentz, Germany.
All of his war experiences directly impacted his writing career and what would eventually inspire him to create DC Comics. During his time in the army, Wheeler-Nicholson wrote an open letter to President Warren G. Harding. The letter criticized the Army command. It published in the New York Times.
The Letter
In the letter, Wheeler-Nicholson wrote about how difficult it was to get an audience with a General. He stated "The only way a junior officer gets an audience with a General, with a complaint of injustice, in many instances is through getting a United States Senator interested, just as United States Senators have been interested in my case. It is easier to obtain an audience with European royalty than an audience with some American Generals. Many of them don't care a whoop for the junior officer." He went on to say that his own case appeared almost to be a conspiracy.
His military career was cut short after he was fired at during an assassination attempt where he was shot by a guard in an upstairs window and was left bleeding on the ground. The letter and his injury led to an eventual $100,000 lawsuit. The court found him innocent in the shooting, but guilty of violating the 96th Article of War by writing a letter that openly criticized the Army and publishing it. Following the trial, he left the army and began to pursue a career in writing.
The Early Writing Days
Tying his two interests together, Wheeler-Nicholson's titled his first book The Modern Cavalry. He published it in 1922. It was a military strategy book that military journals still quote often. His second book was The Corral of Death in 1929 which was a western mystery. People called his writing visual and immediate which made it very easy for his readers to visualize the scene in their heads.
In 1925, he began publishing under Wheeler-Nicholson Inc. which was the beginning of his venture into the world of comics. Pulp magazines of the time features his adventure stories. In 1929, he and his wife lived in Paris. That year the stock market crashed. They moved back to New York for financial reasons.
Wheeler-Nicholson decided that amidst the fearful financial times, he was still going to pursue his dream of being a writer. He was creating comic strips, but also noticed a need within the realm of comics that he decided to explore. Until that time, comic strips were often difficult to read and not very high quality art. Wheeler-Nicholson wanted to create artistically graphic comic strips and began re-creating classic literature into comic books.
New Fun
In 1934, Wheeler-Nicholson released a comic book titled New Fun: The Big Comic Magazine under his newly formed publishing company, National Allied Publications. This was the very beginning stage of what is now known as DC Comics. New Fun was the first comic book ever written that contained all-original material. Not only that, but New Fun also was larger than other comics at the time, measuring at 10 by 15 inches. In addition to be unique, original content and larger than any other comic book, it was also the first comic book to feature advertisements.
The first issue of New Fun was filled with comics about animals, kids going off to college, western mysteries, adventures, and fighting against villains. The magazine sold so well that National Allied Publishing began releasing a magazine with all new comic strips every month.
The sixth issue of New Fun featured writers Jerry Siegel and Joe Shuster, who would eventually go on to create Superman. Eventually, after 32 successful issues, Wheeler-Nicholson added a second magazine in 1935 called New Comics. Eventually renamed New Adventure Comics magazine ran until 1983 and became one of the longest-running comic books of all time after publishing 503 issues. New Adventure Comics came back in 2009 for two years and fizzled out in 2011 with issue #529.
The Beginnings of DC Comics
After publishing many comics and struggling to get by financially, Wheeler-Nicholson released a new comic book called Detective Comics which released in March 1937. Detective Comics exploded as a national sensation. In 1939 Batman joined the series. So when you're wondering who created DC Comics, this is the moment it really got going.
With the success of Detective Comics, Wheeler-Nicholson formed Detective Comics, Inc along with Jack S. Liebowitz who was his accountant. Unfortunately, Wheeler-Nicholson was only a part of DC Comics for one year. He was still struggling financially and ended up selling the business to Harry Donenfield and Jack Liebowitz. Gerard Jones, though, a comics historian says that there was a little bit more to the story than that:
"In early 1938, Harry Donenfield sent him and his wife on a cruise to cuba to 'work up new ideas.' When they came home, the major found the lock to his office door changed. In his absence, Harry had sued him for nonpayment and pushed Detective Comics, Inc. into bankruptcy court…Harry gave the major a percentage of More Fun Comics as a shut-up token and wished him well."
The company forced Wheeler-Nicholson to leave his own company. He continued to write war stories and military critiques. In 1965, he passed away Long Island, New York.
The Legacy Lives On
Kinney National Company purchased Detective Comics in 1969 and then in 1972, Warner Communications Inc purchase the rights and they still own the company today. Detective Comics officially changed its name to DC Comics in 1977.
DC Comics is the world's largest comic book company. People call it the "king of all comic books." The comics introduced the original superheroes for America like Batman and superman. In 1965, Flash came on the scene as a new superhero.
Shortly thereafter, the Justice League of America was formed, featuring everyone's favorite superheroes of the time. Enhancing the popularity and success of the superhero genre was the Licensing Corporation of America which marketed all of DC's characters in a range of products and merchandise. Now fans of the series could have a Superman action figure, lunch box, etc…
The Movies
In 1979, Superman received his own movie, Superman. In 1989, Tim Burton directed Batman. The Batman series has gone on to be very successful with the Dark Knight trilogy. In the 1990s, there was a decline in the comic book industry, but DC Comics was able to survive the decline and the Justice League characters have been seen in movies, theme parks, TV shows, etc… which have made them a part of the American culture.
DC Comics biggest rival in the superhero and comic book industry is Marvel comics which features the Avengers; however, even Marvel has Major Malcolm Wheeler-Nicholson to thank for their success. Wheeler-Nicholson truly pioneered the comic book boom in popularity and is, essentially the father of all superheroes as we know them today.
The story of DC Comics is filled with conspiracy, passion, and perseverance. If Wheeler-Nicholson hadn't been unwilling to give up, in spite of his financial circumstances and the difficult political climate at the time with things like The Great Depression, the world wouldn't have superheroes as we know them today.
In those times, the comic books with heroic stories served as a reminder to the reader that hope could exist even in difficult circumstances. Today the same heroes bring readers and movie goers the same hopeful feeling in the current political and trying times. In a way, even though Wheeler-Nicholson himself didn't get the chance to see how his comics' impact, he changed the world when he created DC Comics.
Leave a comment