SDCC: Supergirl Wears the Pants in the CW DC Universe House Now
The CW had plenty of news during SDCC this weekend, from Supernatural, Flash, Black Lightning, Arrow, Batwoman and, of course, Supergirl. The characters are going through some major changes soon, especially with Crisis on Infinite Earths hitting their shared Universe. And it looks like Supergirl is not only going to survive the big CW event, she's going to come out even more powerful and confident.
This Crisis On Infinite Earths Is Not Like the Comics
In the original Crisis on Infinite Earths, by Marv Wolfman and George Pérez, Kara Zor-El was one of the many characters that died. She dies quite heroically too, helping to save the last five Earths from the Anti-Monitor. But that's not going to be the fate of the CW Supergirl, as she's coming back for season five. However, she's not coming back alone.
Lex Luthor Lives
Jonathan Cryer, who plays the legendary villain, also moderated the panel, and asked himself if Lex would return. The showrunners confirmed that yes, Jon has a job again because Lex is back! They wouldn't give any other details, but Katie McGrath did say Luther deserved a return. And since the next season will focus on technological threats facing Supergirl, CW bringing back Lex—a genius inventor—fits right into that plotline.
Saying Goodbye to Supergirl
One of the best characters on the CW Supergirl is definitely Jimmy Olson, but sadly, Mehcad Brooks will be leaving the show. Brooks is one of the rare race-changes in the casting that wasn't met with internet vitriol. And his time on the show was well-spent, as the series dealt with racism and racial bullying. Brooks even got emotional, saying that he never saw superheroes that looked like him growing up, so he was honored that CBS (the previous network Supergirl was on before CW) took a risk with him.
Also exiting Supergirl is Dreamer, played by Nicole Maines. Dreamer became an icon for the transgender community, and Maines took that responsibility seriously. Though she's sad to see her time on the show come to an end, she is happy that Dreamer is once again a superhero. Maybe fans can convince CW to bring her to Supergirl someday.
New Faces In The Supergirl Cast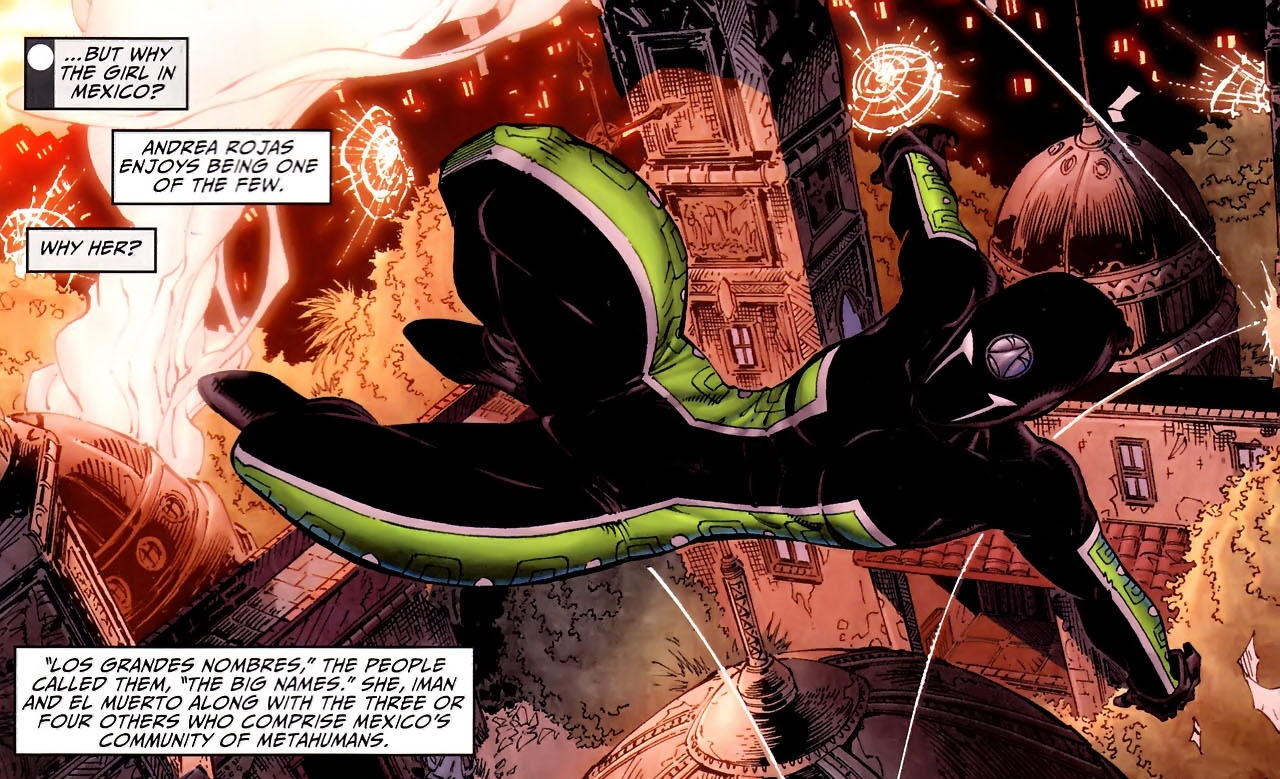 For season five, CW is introducing two new characters to Supergirl. The first is Andrea Rojas—the mystical villain known as Acrata, played by Julie Gonzalo. She'll be the new head of Catco. Speaking of Catco, Kara is getting her own nemesis in journalist William Day, played by Staz Nair.
The most surprising villain we're getting is a new Brainiac—played by Meaghan Rath, who is actually Jesse Rath's sister. Jesse faced Supergirl as Brainiac-5 on the CW show. Looks like big brains and evil schemes runs in the family!
Melissa Benoist's New Super-Pants
Of course, the panel had to discuss Supergirl's new look. For the last four seasons, from its debut on CBS to the transition to CW, Supergirl wore the iconic skirt. Now she's getting a more suitable super suit. Melissa Benoist said that not only did it mark the evolution of the character, but also that it's a bit cold in Vancouver, Canada, where they film, so a skirt isn't very helpful. It wouldn't look good if Supergirl was shivering the entire time or had a cold.
One Last Tease for Season Five
On the CW, Supergirl has made a point of having characters represent a wide variety of people. When a fan asked if they would have a plus-size superhero, Sarah Schecter  just replied with "soon." A superhero with a larger body may have seemed like just a joke a few months ago, but ever since we got Bro Thor standing up and fighting Thanos, the axis of what a superhero body needs to look like has shifted—maybe even collapsed.
Roman Colombo finished his MFA in 2010 and now teaches writing and graphic novel literature at various Philadelphia colleges. His first novel, Trading Saints for Sinners, was published in 2014. He's currently working on his next novel and hoping to find an agent soon.
Leave a comment