Detective Comics #1000 Release From Robert Venditti
Detective Comics is popular among comic books fans old and new. The team at DC provides countless memorable moments with the Detective Comics series. Detective Comics #1000 is a huge milestone for DC and comics altogether. Surely, the world is a different place because of Batman and other DC characters. Despite movies not being DC's forte, the brand brings great content every issue. Detective Comics are timeless, and #1000 marks a big milestone for DC and the caped crusader.
What is Detective Comics?
Two comic series came before Detective Comics. The first attempt by Malcolm Wheeler-Nicholson to enter the comic space was called New Fun Comics. The title changed to New Comics, but did not catch on. Next, Wheeler-Nicholson created Adventure Comics. This series caught on and ran from 1938 until 1983, combining for 503 issues. In 2009, Adventure Comics returned in a revival.
The Detective Comics series boomed in popularity, debuting in 1937. Detective Comics #27 was the first to feature Batman. A copy of Detective Comics #27 goes for over $1 million nowadays. Given the history, Batman and Detective Comics are big cultural staples. Detective Comics #1000 is not continuing the standard style of comics. Instead, the issue will be a sort of compendium for Batman and DC's history.
DC and Marvel battled for readership over the years. Detective Comics continues to be one of the most popular series in all of comic culture. The history behind the series is so rich, DC gets its name from the collection. Not to mention, some of DC's most famous heroes made their debuts in Detective Comics. Batman, arguably the most popular DC hero, is the center of attention for Detective Comics #1000.
What to Expect in #1000
Issue #1000 of Detective Comics is set to be a hardcover edition. The book is a living piece of history, featuring story and content celebrating Batman and DC. The book will feature a number of covers for collectors to find, as well as commentary and artwork from the decades of Detective Comics.
Expectedly, a normal Batman story is featured as well. The story, entitled Table for Two, is meant to serve as a bit of an introduction. Rather than do another origin story, the adventure takes Batman back to basics. The comic itself is meant to embody what the hero stands for. Whether you love Batman or are new to his stories, this issue should help determine who Bruce Wayne is from the get go.
The Story
Table for Two is a thrilling adventure starring the Dark Knight. Gotham City has turned to yet another breakdown, thanks to Two-Face. The villain has turned all the various villains together into a cohesive threat to Batman. There are a lot of familiar faces in the story. Alfred and the Batcave make appearances, as well as Wayne Manor. A good look at Bruce Wayne and Batman is present from cover to cover.
Author Robert Venditti is a DC favorite. Table for Two is another great entry for the writer, who worked on the story with Jamie Rich as editor. Rather than go for something simple and back to basics on this monumental issue, Venditti hits a home run in a big way. For such a big issue, the story is seamless and swift in its purpose. The issue also succeeds in returning to the Detective Comics roots of mystery and detective storytelling. Batman is a hero, but at the end of the day, he is a detective. The world's best, if you ask many comic fans. Venditti had featured Batman in past works, but never as the leading focus.
Added Bonus Content
The issue will also feature art that tributes and celebrates Batman over the years. A lot of big names return to share their vision of Batman, adding up to a big collection of artwork. 32 retailer exclusive covers will be on the market. The book totals in 168 pages, and releases June 12th at comic shops. Bookstores around the world receive the Deluxe Edition on June 18th. The book will cost $19.99 for all the great, historic content.
The Impact of Issue 1000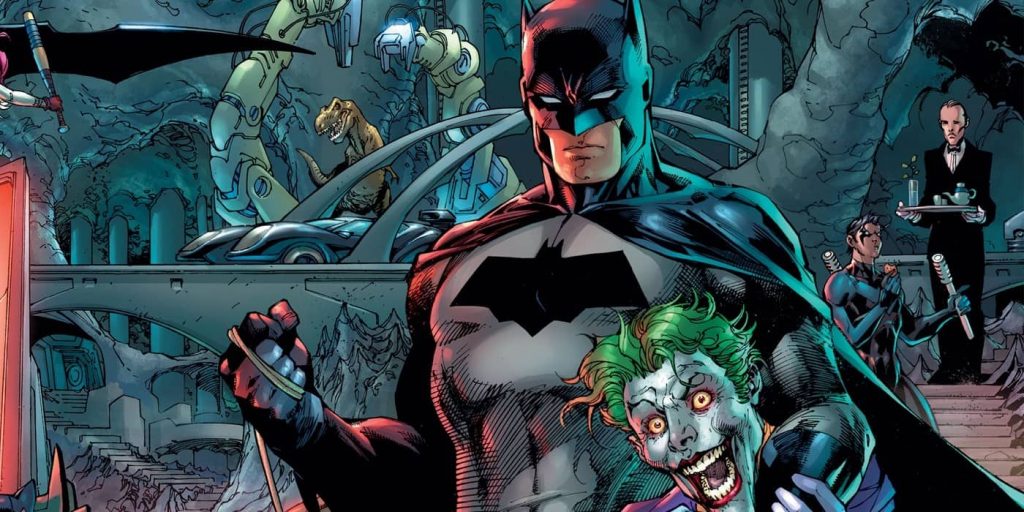 DC and Marvel are the biggest names in comics. To reach a milestone of this magnitude is a big feat. Fans are the reason comics continue to thrill children and adults of all ages. Batman is relatable on a number of levels, and teaches a lot of lessons about doing the right thing when times get tough. It makes sense to feature Batman in issue 1000. Given the history of DC, as well as the things to come this year from the comic publisher, Batman and his fellow heroes of DC comics will march on with every new release.  
Taylor is the Gaming Editor of Comic Years and a lifelong fan of video games. He holds two degrees in Political Communication and wrote a Master's Thesis on resistance movements, race, and the exploitation of college athletes. His wife and two Toy Australian Sheppards keep him sane.
Leave a comment