New DC Comics are Coming Back at the End of April! But How?
We haven't had new comics in a few years now—or that's what it feels like. It's actually only been about three weeks, but time no longer has meaning, so I'm going with, what do kids say? My feels? Am I using that right? Anyway, DC Comics will release a limited number of titles, starting April 28th with Daphne Byrne #4, The Dreaming #20, and Batman Giant #4. Along with the three new comics, DC Comics will reprint Batman #89 and Nightwing #70. Will five titles be enough for comic shops to open their doors again? Probably not, but DC has more plans in May.
New DC Comics Numbers in May Look Only Slightly Better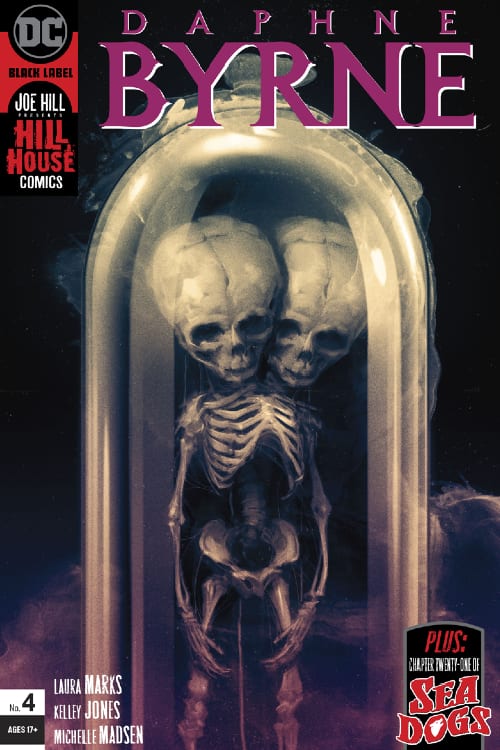 (Image: Daphne Bryne #4, DC Comics)
For May 5th, new DC Comics include Batman & The Outsiders #12, The Flash #753, The Green Lantern Season Two #3, Hawkman #23, House of Whispers #20, and Joker/Harley: Criminal Sanity #4. On the following Wednesday, May 12th, we'll get Harley Quinn #72, Justice League #44, Justice League Odyssey #20, Lois Lane #10, and Metal Men #6.
So, why such a small number? Certainly, Diamond Comics Distributors has the capability of sending more. That is, of course, if DC was using Diamond to distribute their new comics. Instead, they are doing something major publishers haven't done in years. They are using new distribution services.
Who Are the New Distributors DC Comics is Using?
(Image: Justice League #44, DC Comics)
In an e-mail to retailers on Friday, DC explained that "To assist with the immediate distribution of DC titles during the ongoing COVID-19 crisis, we've secured the assistance of two distributors to help facilitate orders of and shipping of our revised publishing schedule." They continued, "Lunar Distribution and UCS Comic Distributors have agreed to work with us to distribute these new comics."
If you are trying to figure out who Lunar Distribution and UCS Comic Distributors are, you aren't alone. That's because, as Newsarama discovered, they are brand new sister companies to Direct Comic Book Services and Midtown Comics, respectively. The two retailers' new branches, if well-operated, might be the first threat to Diamond's nearly 40-year dominance over the comic industry. As Newsarama reports:
Lunar is talking the lead on distribution to comic retailers based in Alaska, Arizona, California, Colorado, Hawaii, Iowa, Idaho, Illinois, Indiana, Kansas, Kentucky, Michigan, Minnesota, Missouri, Montana, North Dakota, Nebraska, New Mexico, Nevada, Oklahoma, Oregon, South Dakota, Tennessee, Utah, Washington, Wisconsin, and Wyoming. They are also handling distribution to the Canadian provinces of Alberta, British Columbia, Manitoba, Ontario, and Saskatchewan.

USC is taking point on distribution to stores in Alabama, Arkansas, Connecticut, Delaware, Florida, Georgia, Louisiana, Massachusetts, Maryland, Maine, Mississippi, North Carolina, New Hampshire, New Jersey, New York, Ohio, Pennsylvania, Rhode Island, South Carolina, Texas, Virginia, Vermont, West Virgina, and the District of Columbia. The Canadian provinces they're taking point on are New Brunswick, Newfoundland, Labrador, Nova Scotia, and Quebec.
How does Diamond Distributors Feel About DC's Plans?
(Image: Batman and the Outsiders #12, DC Comics)
In normal times, DC Comics picking new distributors to work with would be like NBC deciding that ABC would release all of their shows. But times aren't normal, and we need to address coronavirus-shaped mûmakil in the room. Here's what Diamond had to say shade about the situation:
"We value our partnership with DC and will continue to support them as a distributor. Our focus is squarely on getting our industries' entertainment products in the hands of fans as quickly and as safely as possible. As we shared this morning with our vendors and retailers, we are currently building our restart plans and targeting mid- to late-May to being shipping new weekly product. If we see signs that it is safe to resume shipping earlier, we certainly will. However, with the limited number of retailers open and most customers on stay-at-home orders, our focus is on supporting our industry and the health and safety of our stakeholders."
Diamond was quick to remind retailers and customers that their main concern is safety, not-so-subtly implying that DC Comics releasing new issues at this time is reckless.
What Does DC Gain From Releasing New Comics Sooner than Shops Can Reopen?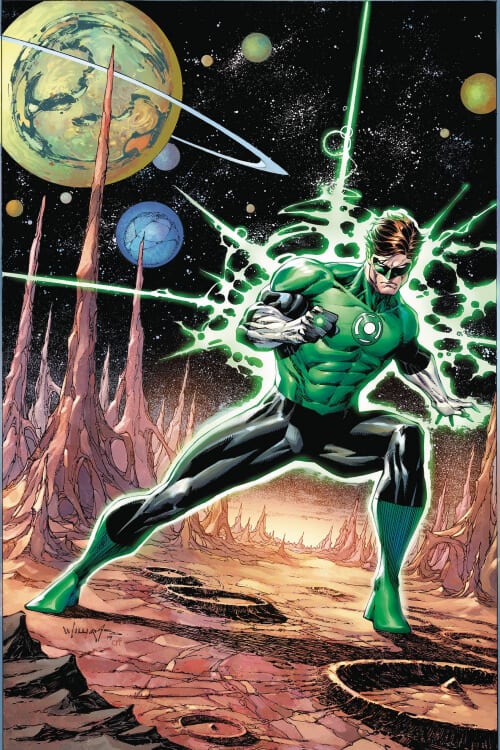 (Image: Green Lantern: Season 2 #3, DC Comics)
Digital sales. At the beginning of the shelter-in-place orders, DC, Marvel, and all major comic book publishers announced that they would still keep their digital releases the same as their print releases. But with no end date to the public health crisis, that promise was a bit short-sighted. That's what we're seeing now. DC knows that 99% of comic shops aren't going to open, especially when their biggest new release is Daphne Byrne. No, this is a test to see if releasing digitally is a more viable option. May's releases are much bigger, including The Flash, Green Lantern, Justice League, and Harley Quinn. While the federal government placed guidelines to reopen states for April 30th, most states won't be able to cancel shelter-in-place orders before the end of May.
Really, instead of giving up a month in, DC (and other publishers) should have continued publishing part of their line online. What movie studios are doing is a good model. Some titles, especially the big ones like Black Widow and Wonder Woman 1984, were delayed. Other titles, such as Trolls: World Tour and Artemis Fowl, were slated for streaming release. Marvel's Empyre #1? Definitely wait for shops to reopen. But Morbius #6? Just go digital.
What are your thoughts? What titles do you miss the most? Me? I'm going through Dawn of X withdrawal.
(Featured Image: Harley Quinn #72, DC Comics)
Roman Colombo finished his MFA in 2010 and now teaches writing and graphic novel literature at various Philadelphia colleges. His first novel, Trading Saints for Sinners, was published in 2014. He's currently working on his next novel and hoping to find an agent soon.
Leave a comment