Blue Beetle Movie Will Be the First with a Latinx Lead, Writer, and Director
From 2000's X-Men through today, superhero films were mostly about white guys, even though there are plenty of diverse characters out there. However, when Black Panther, Captain Marvel, and Wonder Woman all made bank while getting rave reviews, the race for diversity took off. Marvel announced several titles. The first five major projects of Marvel Phase Four had all non-white male leads, or at the most, they were costars (The Falcon and the Winter Soldier, WandaVision…well, Paul Bettany is white. Vision is purple). But now, the DCU has a slate of diverse heroes (and some anti-heroes, like Black Adam) coming our way. Even better, the new movie we're getting is Blue Beetle, a really minor character in the DC Comics—like the Guardians of the Galaxy used to be for Marvel.
"Charm City Kings" Director Angel Manuel Soto Set to Direct the Blue Beetle Movie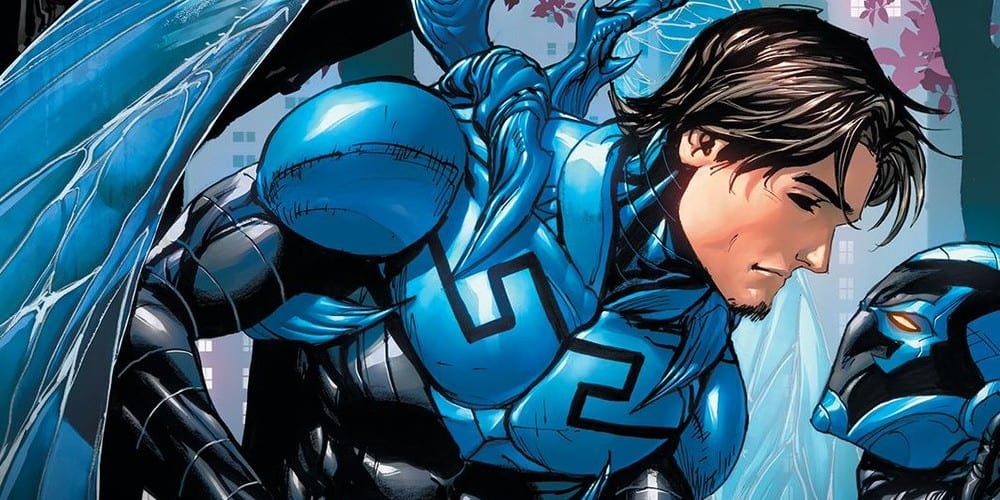 (Image: DC Comics)
In DC's announcement on The Wrap, Soto expressed his excitement for the project. "It is an honor to direct Blue Beetle, the first Latino superhero film for DC," said Soto. "I want to sincerely thank everyone at Warner Bros. and DC for trusting me to bring Jaime Reyes to life. I can't wait to make history together," he added. While this is indeed a historical moment for Latinx characters, Blue Beetle follows some strong supporting roles. For instance, El Diablo from Suicide Squad and, especially, Renee Montoya from Birds of Prey. Of course, Michael Peña's Luis, the Ant-Man and the Wasp franchise's real hero.
Joining Soto is Mexican screenwriter Gareth Dunnet-Alcocer, who wrote the recent film Miss Bala and the stuck-in-production-hell second Scarface remake. So far, Jamie Reyes's role hasn't been cast, but they (Jamie's a gender-neutral name) will also follow the Supergirl casting, which will give DC fans their first Colombian Kara Zor-El in Sasha Calle.
Who do you think should play Jamie Reyes? Jason Genao (Logan) is my first choice. Give us your fan-casts in the comments below.
(Featured Image: DC Comics)
Roman Colombo finished his MFA in 2010 and now teaches writing and graphic novel literature at various Philadelphia colleges. His first novel, Trading Saints for Sinners, was published in 2014. He's currently working on his next novel and hoping to find an agent soon.
Leave a comment