Monkey Prince Comic Book Series From DC Will Debut Lunar New Year 2022
Get ready to monkey around for the new year because a new Monkey Prince comic book series from DC is coming out next February for the Lunar New Year! While many countries and societies celebrate the new year on January 1, several Asian countries such as China, Vietnam, and South Korea celebrate the new year according to the lunar calendar, which goes by the cycles of the moon. Because of this, the date of the new year is constantly changing and next year, it's going to fall on February 1, which is when families will get together to eat a huge meal, exchange well wishes, and…read the first issue of the Monkey Prince (obviously)! Because this is important stuff, y'all!
Who Is The Monkey Prince?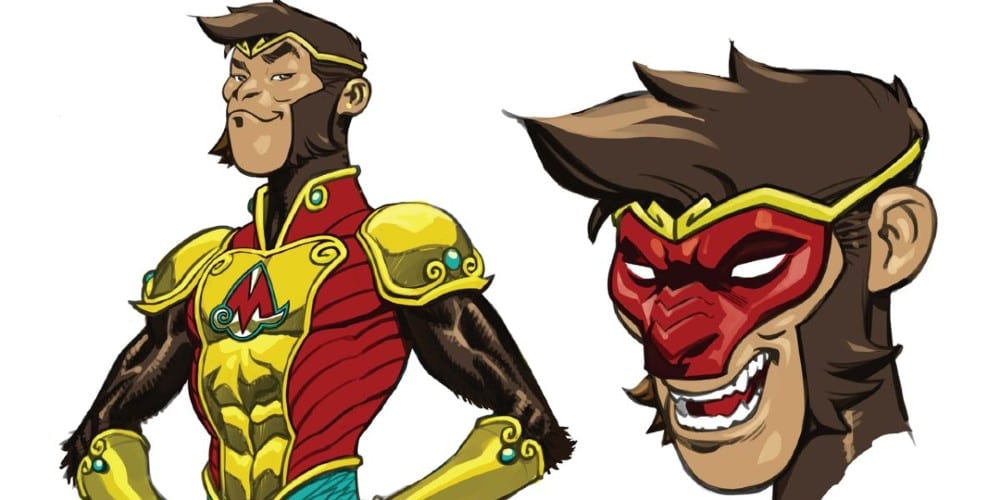 Image via DC Comics
The Monkey Prince character was first introduced in the DC Festival of Heroes, an 100-page homage to the AAPI superhero community. Originally created by Gene Luen Yang and illustrated by artist Bernard Chang, the character was based off of the Monkey King, a famous hero from Chinese mythology and beloved protagonist of the classic tale, Journey to the West. The Monkey Prince is one of DC's newest shape-shifting superheroes. His alias is Marcus Sun and he's the son of the Monkey King, although he was raised by adoptive parents and, ironically, does not consider himself a superhero and hates them as a whole, believing they are arrogant and see themselves as above ordinary people. Marcus's powers are tied to his emotional state; he may revert to human form if he is afraid, or summon a wind too powerful to control if he becomes angry.
During DC Fandome, we learned that Yang and Chang would be releasing a new twelve-issue comic book series that would continue Marcus's story. Fans were also treated to three different covers: one by original artist Bernard Chang with colorist Sebastian Chen, a variant cover by artist Stanley "Artgerm" Lau, and the first issue variant cover by artist Zao Dao. The Monkey Prince will be edited by DC's Jessica Chen. We've seen some early character sketches last year, but now we also have a whole bevy of characters to enjoy that were also debuted at DC Fandome! Check them out below:
AHH *squealing in delight!!*/Image via DC Comics
For fans who can't wait until February to read more about the Monkey Prince, a new short story, "Apokolips in the Heavenly Realm," just posted to dcuniverse.com and dccomics.com. In this story, fans can read about the new characters defending the heavenly realm against Darkseid and his parademons! "Apokolips in the Heavenly Realm" is by writer Gene Luen Yang, artist Bernard Chang, artist (for flashback scenes) Billy Tan of Tan Comics, colorist Sebastian Cheng, and letterer Janice Chiang.
Watch the announcement for the new Monkey Prince comic book series below:
The 12-issue Monkey Prince comic book series will debut on February 1, 2022, which is Lunar New Year. 
Are you excited for DC's Monkey Prince comic book series? Who is your favorite character? Let us know in the comments below!
Featured image via DC Comics
Keilin Huang is a freelance writer that likes the Oxford comma, reading from her neverending pile of books from the library, and Reeses peanut butter cups. She thanks her Dad for introducing her to his Superman comics and probably majored in Journalism because of Lois Lane. Contact her at [email protected]
Leave a comment