May 17th DC Comics: Batman and Superman, Robin and Wonder Woman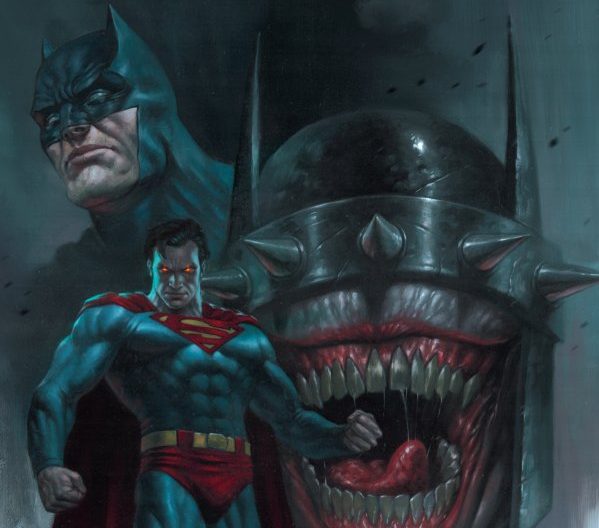 On May 17th DC Comics brings us a total of 11 new titles. We will have amazing stories to continue deepening our favorite characters among them. Today, we will talk about three of them to serve as a starter, but without revealing too much. The first one is Batman / Superman: World's Finest #3. Second, we'll review Nightwing #92, one of DC's most successful issues today. And lastly, we'll take a look at the adventures of Wonder Woman in Evolution #7. We love DC Comics release weeks, so let's celebrate by looking at the top titles. Here we go!
Batman / Superman: World's Finest #3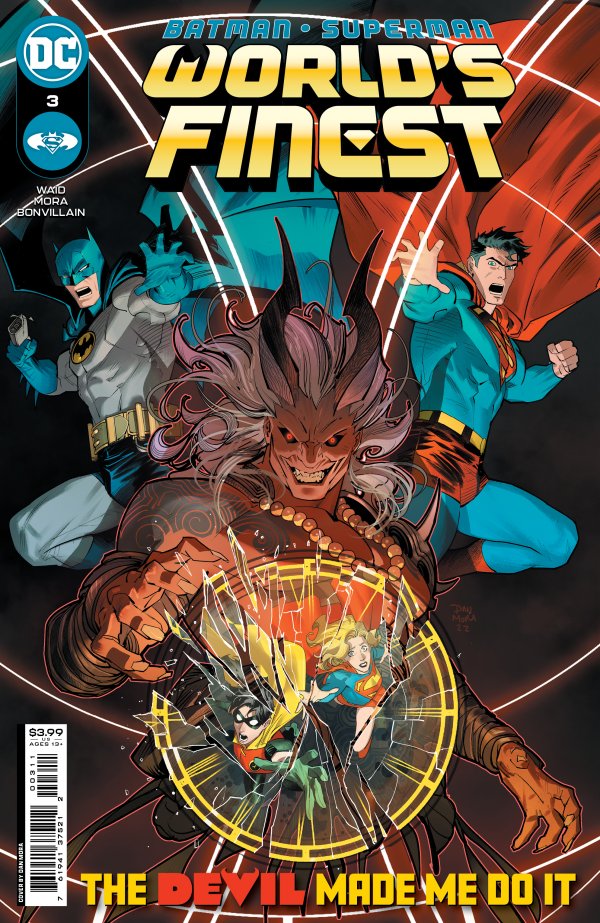 (Image: DC comics)
Having DC's two main heads together is always a treat, and in this third issue, we get to see Batman and Superman team up to defeat The Devil Nezha. The Man of Steel and the Dark Knight have to face another threatening duo in Central City. However, this issue has the peculiarity of condensing several stories in one. Robin and Supergirl and the Doom Patrol. Each has its own mission, which acts as a parallel plot to defeat Nezha. The cover by Dan Mora is incredible and already gives us many clues to the plot.
THE DEVIL NEZHA, CHAPTER THREE: HOUSE OF JI
In chapter three, a side mission to track a shadowy figure has Waid, Mora, Bonvillain and Bidikar taking readers on a twisted time-travel tale of titanic tenure! In an attempt to get to the bottom of the mystery, Robin the Boy Wonder and the Supergirl of Krypton venture back in time to China circa 1600 B.C.-running headfirst into the ancient superheroes known as the House of Ji! Meanwhile, Superman and Batman are losing a race against time to save their fellow superheroes from the schemes of a new villain…one simply known as THE DEVIL NEZHA.
Nightwing #92 Brings Robin Back!
(Image: DC Comics)
Batman's young ward continues to star in this epic series that keeps getting better. On May 17th DC Comics brings us a new installment with Nightwing #92. In this issue, we will see the brave and reckless Dick Grayson in his time as Robin. Tom Taylor and Bruno Redondo show us the Wonder Boy rushing to save an innocent man from a group of violent troublemakers. We again see that Dick's superpower is his good heart in this issue. The young man doesn't hesitate to do the right thing, even sacrificing himself. We highly recommend this issue, which has a slow build-up but is a surprise on its final page.
THE BATTLE FOR BLUDHAVEN'S HEART
Blüdhaven mayor Melinda Zucco is in trouble-pretending to work for Blockbuster while secretly trying to take him and his gang of criminals down, while also working alongside Dick Grayson to uplift the city. But as his half sister sharing the last name of the man who killed his parents, it's…a lot to juggle, and enough for one to accidentally let slip a secret or two in the wrong company if she's not careful… Meanwhile, Nightwing and Oracle cuddle up and decide to finally define their relationship.
Wonder Woman: Evolution #7 On May 17th DC Comics
(Image: DC Comics)
If there's one thing about Wonder Woman, she's always riding between the real and the fantastic. In this issue, we see a mix of the technological and the mystical. For the penultimate issue of this preview of Wonder Woman Evolution #7, DC gives us an issue that will deal with science as fascinating as it is unknown, nanotechnology. The end is near for this Wonder Woman story! Writer Stephanie Phillips and Stefano's art bring us an incredible science lesson. You can't miss it!
PART 7
On trial for the fate of humanity, Wonder Woman has fought to prove herself to cosmic gods. But with the verdict near, is this trial everything Diana believed, or is there even more at stake than she could have realized? As the gods reveal their true nature, Diana learns that the greatest threat to humanity might just be…Wonder Woman? The truth is discovered in this penultimate issue, but is it already too late?
The full DC Comics May 17th List
The Flash #782
Batman / Superman: World's Finest #3
Batman: The Knight #5
Catwoman #43
Nightwing #92
Shadow War Zone #1
Fables #151
Wonder Woman: Evolution #7
Earth-Prime #4: Stargirl
Looney Tunes #266
Galaxy: The Prettiest Star TP
And you, which of these comics do you feel like reading the most?
Featured Image Via DC Comics
I am a circus aerialist influenced by Dick Grayson and Spider-Man. Fortunate to write about the characters that inspired me. I also have a Bachelor's degree in Political Science and a Master's degree in International Trade.
Leave a comment