Jon Kent Will Join The Injustice League Universe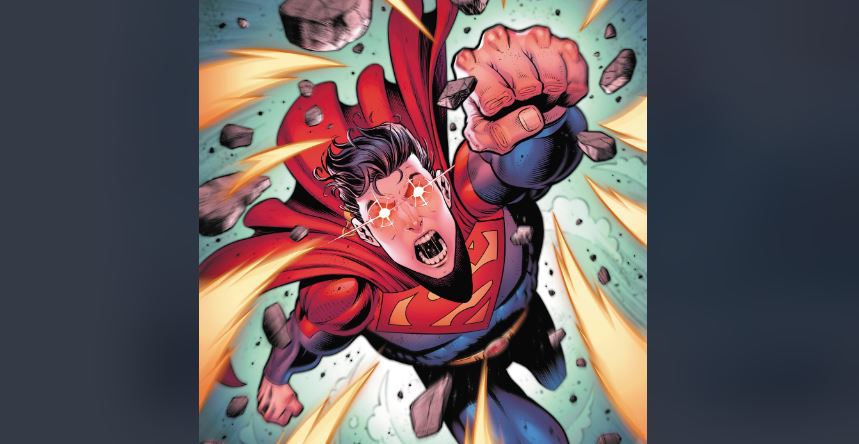 A new DC comic book series is in production featuring Superman's son, Jon Kent, as the main character. The young half-Kryptonian stars in The Adventures of Superman volumes. In this one he could interact with various versions of superheroes. Among this he would see a dictatorial version of his father.
The young hero may meet Ultraman from Earth-3, confronting him. He could also see his father, although it would be very different from his universe since he would not be the hero who values life but the tyrant we saw in the Injustice saga. It should be noted that in this plot, the last son of Krypton lost his wife and his progenitor at the hands of himself. This made him bend and kill many people, among other DC heroes.
Meeting between Jon Kent and Clark Kent from Injustice League
The meeting between these two characters seems imminent, so said the creator of Adventures of Superman, Tom Taylor. He revealed that these two characters will meet and even Jon will have several separate problems, such as his little control over his powers. 
In addition, he will encounter a crazy version of his father, who is full of anger and grief over the death of his wife and unborn child. This is tricked by the Joker and causes the hero to eliminate them, along with the entire city of Metropolis. This causes there to be a split in the League and the death of several heroes.
According to Taylor's statement, Jon would arrive, after these events. He will likely be there when Batman is fighting against Superman, trying to get the whole world back to normal. This brings up one concern, and that is what will Jon's reaction be to see such a dark version of his father? This added to the lack of control of his powers, will surely not be a very positive moment for him.
Injustice League: An Unlikely World for Taylor
Taylor commented on the events that occur in Injustice League, saying that it is an imaginary vision of Jon Kent. This stated that it is not the version he imagines of either Wonder Woman or Superman. Considering that they are the ultimate defenders of justice and life, he thinks it is not very believable.
Taylor commented, "Injustice for me is a very troubled time." He then added, "I had so much fun on that book. Obviously, I was on it for years. I think I was originally hired for fifteen chapters, and I wrote over 150. But there's a lot about Injustice that that rubs me up the wrong way. I don't believe Superman, no matter what happens to him, can become that person. I don't believe Wonder Woman becomes that person".
He commented on Jon Kent encounter with his father from another universe as follows "for me, it's a really interesting Elseworld, and throwing Jon Kent as sort of that beacon of hope and in a way, quite an innocent character and a character who wants the best for the world, throwing him into that world where his father has become a dictator gives us so much to play with. I've been talking about this story to all my friends who will listen for months, long before we knew where we were going with this".  
Taylor also mentioned that he will meet another character. Although not revealed, he implied it would be Damian, Bruce Wayne's son. He would be quite changed, probably because of the death of Nightwing himself. There may even be the possibility that his transformation is due to the guidance of his ghost version, Deathwind.
The premiere of this plot is planned for March 17, 2023.
Featured Image Via DC Comics
Leave a comment