HBO Max App Launch-Day Review, Few Problems, Fewer Dynamic Choices Than Expected
Today, one of the last of the upcoming contenders in the Streaming Wars made its debut. The HBO Max app rolled out on launch-day with something of a leg-up on Disney+. Unlike the last major streaming service to debut for the first time, HBO Max is built on the bones of the HBO Now/GO apps which have been in use for years. In a way, HBO is an early adopter for streaming. They first started in 2008 (about the time of the Hulu launch) with HBO Broadband. That gave way to HBO Go, which, in turn, made way for HBO Now. On most devices and Smart TVs the HBO Now app automatically upgraded to HBO Max. Some devices, most notably Amazon Fire and Roku, don't support the new service. (Yet.)
The app interface is colorful and bright, though it looks as though it's built on the same infrastructure as the previous HBO streaming apps. The "player" in the app is all but identical. Viewers can search for content available on launch-day in the HBO Max app. Also, they can limit the selection to "hubs" for content from DC Comics, Cartoon Network, Turner Classic Movies, and HBO's own originals.
Perhaps the best launch-day news for HBO Max is that the app doesn't seem to be causing problems for audiences. Disney+ struggled with a number of users being unable to access the service because of high demand. HBO and Warner Media seems to have been able to avoid those troubles.
The cost for the service is the same as subscribing to just HBO, in most cases. Early adopters were able to save around $36 for a year subscription. But, is it worth it?
HBO Max Launch-Day Selections, Including a Surprise On the App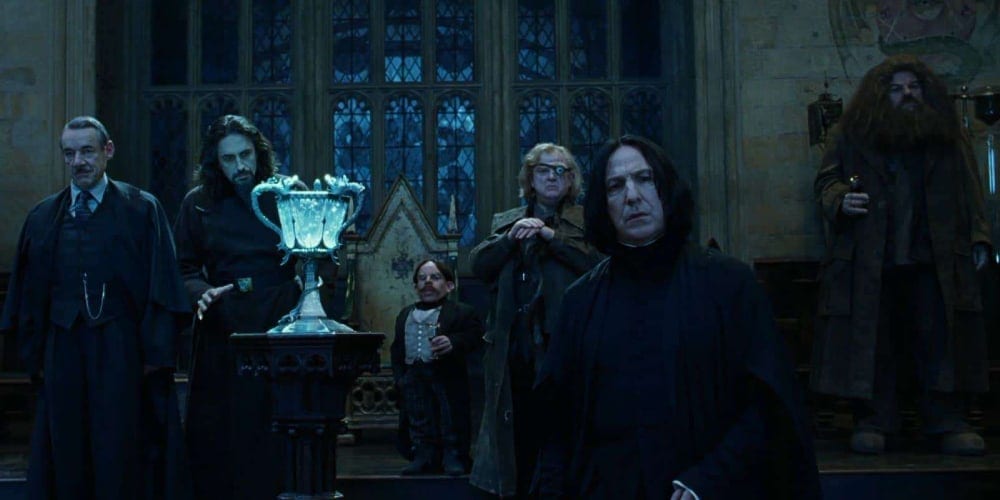 Image via Warner Bros.
The most pleasant launch-day surprise for users for the HBO Max app was the presence of all eight Harry Potter films. Due to a rights conflict with Universal, the movies were not supposed to be on the service on day one. Yet, the executives and dealmakers must have worked something out. Now, Harry Potter fans can bide time between chapters of the Ickabog by streaming all of the Potter films in one place for the first time.
DC Comics fans are happy that the HBO app offers much of what the app confirms is called the DC Extended Universe. However, it doesn't have Man of Steel or the, arguably much better, extended cut (i.e. a Snyder Cut) of Batman v. Superman: Dawn of Justice. (Though, they might be holding that back until closer to the release of Zack Snyder's Justice League.) Also missing are the original Superman films (currently on DC Universe) and the Dark Knight trilogy from Christopher Nolan (currently streaming on Netflix). Also available is the full first season of Doom Patrol, whose second season will debut on DC Universe and HBO Max next month.
There are also Studio Ghibli selections, HBO originals, and an assortment of Warner Bros. films from the 1930s to the present. For television, Friends, The Big Bang Theory, and The Fresh Prince are all available. You can also find Rick and Morty, The Boondocks, and other Cartoon Network and Adult Swim series. At least for launch-day, the best value on the HBO Max are its back-catalogue of films and shows.
The Lack of Original HBO Max Programming Is a Problem
When Disney+ launched, people were overjoyed at finding forgotten movies from their pasts. The same thing might happen with HBO Max, too. Yet, Disney also had unique original programming like High School Musical: The Musical: The Series, reality programming like The World According to Jeff Goldblum, and (of course) The Mandalorian. Only the latter truly lit up pop culture, mostly on the strength of Baby Yoda's unbearable cuteness. And while HBO has plenty of original series and movies, the HBO Max exclusive content underwhelms.
Originals Available On the HBO Max On Launch-Day
Image via Warner Bros.
There are two reality-based shows. Legendary, which is a competition series looking House culture, and Craftopia where kids compete to make adorable stuff out of junk. Also for kids is The Not-Too-Late Show with Elmo. It's a 15-minute "talk show" featuring Elmo and his friends from Sesame Street. There is a celebrity guest and a musical guest, who sings a classic Sesame tune. (The Li'l Nas X appearance is the most wholesome one of the three episodes available.) There is a collection of new Looney Tunes cartoons, but they are drawn in the style of the 1930s and 1940s cartoons (down to the credits). The jokes are hit-or-miss, but they are still the Looney Tunes.
Finally, rounding out the original offerings, is Love Life, a romantic comedy series starring Anna Kendrick. Also, there is On the Record, a documentary about Drew Dixon, a music executive who experienced abuse at the hands of her bosses, including Def Jam records found Russell Simmons.
Originals We Can Expect In the Future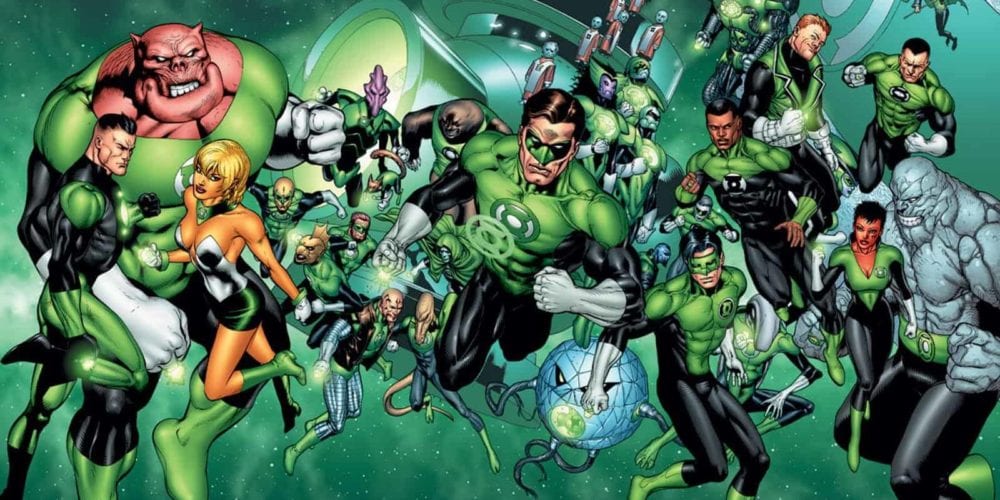 HBO Max does promise to bring a number of exciting original series and films to their subscribers in the future. When, however, is a matter of what was completed before the novel coronavirus outbreak shut everything down. For example, the second season of Doom Patrol will roll out weekly starting on June 25th.
Also coming from DC will be a new series based on the Green Lantern Corps, part of a rumored new slate of DC shows from prolific producer Greg Berlanti. J.J. Abrams will be bringing Justice League Dark to the service as a series, along with The Shining spin-off Overlook and Duster, an original series. Ava DuVernay, in between working on her New Gods movie, will also bring DC/Vertigo adaptation DMZ to the service. And, of course, there will be Circe a series based on the popular mythological character, specifically the version in Madeline Miller's 2018 novel of the same name.
On the movie front, DC characters Rose & Thorn will be the first DC-based movie made just for HBO Max. The newly-formed Warner Max company will also look to make mid-budget films (meaning between $20 and $70 million) for the service exclusively. Still, people aren't going to subscribe based on the promise of new content.
HBO Max Has a Good App on Launch Day but Needs Something to Draw In Subscribers
Image via screengrab
There are plenty of things to watch on the HBO Max app on launch-day, but what about a few weeks from now? This series doesn't have it's The Mandalorian or any real prestige TV offering to keep people signed up. Sure, they might want to binge Friends or the Harry Potter films or Doctor Who. But once they are done with that, there is little incentive to stay subscribed until something new hits the service.
This is the way a lot of people handled HBO subscriptions in the past. They sign up for Game of Thrones or Watchmen or Westworld only to dump the service when the series finale airs. While that might work for the HBO channel, it's unclear if such a model will work for a streaming service in a very crowded field. With HBO and Warner Media creating original content for both HBO Max and HBO proper, they may end up competing for limited resources. Remember, HBO Max costs the same as a regular HBO subscription. So, maybe the end goal is to phase out regular HBO in favor of their streaming service.
Still, at least for now, the HBO Max app is easy to use, despite no "skip intro" option or screencaps from television series being mixed up. Also, the annoying intro ads for other series on the service are a regrettable choice, but not a big impediment to enjoyment.
What do you think of HBO Max? Share your reviews in the comments below.
Joshua M. Patton is a father, veteran, and writer living in Pittsburgh, PA. The first books he read on his own were comics, and he's loved the medium ever since. He is the greatest star-pilot in the galaxy, a cunning warrior, and a good friend. His book of superhero short stories, Tales of Adventure & Fantasy: Book One is available as an ebook or paperback from Amazon.
Leave a comment