Generation One: Age of Mysteries is Coming, and Nothing Will Ever Be the Same…Again!

In Wonder Woman #750, we saw the first reveal of the new DC timeline, establishing Wonder Woman as the "first superhero." Now, this isn't a simple retcon. Doomsday Clock, in a convoluted way, made every retcon and reset cannon. How, you ask? We tried explaining here. Anyway, the new timeline is part of an upcoming ongoing event called DC: G5. No, not that G5. This refers to Generation Five. So far, it's been shrouded in mystery, but with Generation One: Age of Mysteries, we'll finally start getting some answers.
Before DC: G5, There's Generation Zero, and Wally West takes Manhattan
For Free Comic Book Day, DC is releasing Generation Zero to kick off its DC: G5 era. There's a lot of spoilers here if you haven't read the insane ending to Flash Forward #6. You've been warned.
SPOILERS
(image)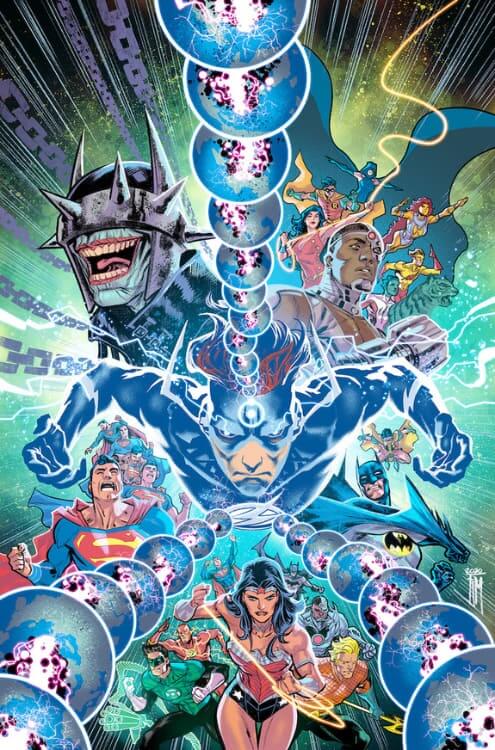 (Image: Generation Zero, DC Comics)
Generation Zero will be an "epilogue" to Flash Forward, in which Wally West becomes the new master of the Mobius Chair…and apparently gets the powers of Dr. Manhattan. Just look at that beautiful cover above again and behold Dr. Wally Manhattan! "The march towards DC's future begins with Generation Zero! This 32-page issue features a stunning cover by Francis Manapul and features key stories involving Wally West, The Fastest Man Alive, and Wonder Woman, warrior princess from the island of Themyscira," DC describes says the story. Everything that's happened to Wally since Rebirth is leading up to this event. So, fans of the other (ahem, better) Flash should be pleased to see him in the spotlight.
Generation One: Age of Mysteries will Focus on the Golden Age Heroes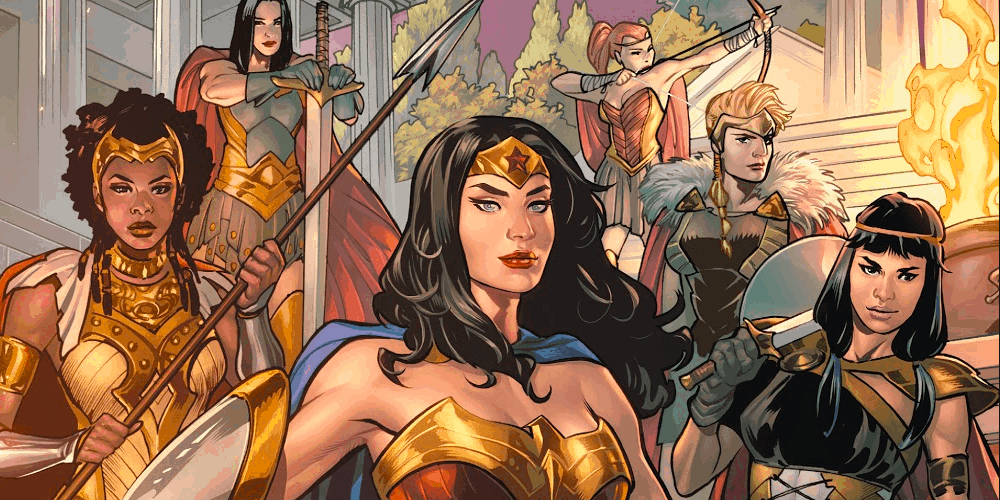 (Image: Wonder Woman #750, DC Comics)
Though the DC: G5 reset-non-reset is confusing, the actual stories coming out of it are really exciting. The 48-page one-shot, from writer Andy Schmidt and artist Doug Mahnke, will feature stories starring Wonder Woman, Alan Scott (as Green Lantern), Jim Corrigan (as the Spectre), Terry Sloane (as Mister Terrific), Lucius Fox, Alfred Pennyworth, and more. After Alfred's recent death, it will be a bit bittersweet to see him as a young man. And Here's DC's official announcement, teasing the mysteries in Generation One: Age of Mysteries:
"-What was the previously undocumented "big bang" of the Age of Mysteries?
-Which character truly ushers in the dawn of Super Heroes, inspiring all the rest?
-What was the real reason behind the Justice Society of America's retirement?
-Which Golden Age hero will become history's greatest villain?
-What contentious alliance kept the Wayne family dynasty alive after Thomas and Martha's deaths?
-Who are the new, never-seen-before wildcards that will be instrumental in fashioning DC's push to the future?"
Generation One: Age of Mysteries is Just the Beginning of DC: G5
Ha! No, they don't, Doc. (Imag: Doomsday Clock #12 DC)
Following Generation One: Age of Mysteries, we'll get another DC: G5 one-shot each month: Generation Two: Age of the Metahuman, Generation Three: Age of Crisis, Generation Four: Age of Rebirth and Generation Five: Age of Tomorrow.
"The Generation series of specials are built to bring the new DC timeline to life," said DC Co-Publisher Dan DiDio. "With Generation One: Age of Mysteries and every subsequent volume we'll be shining a spotlight on the 80-plus-year publishing history of the DC universe while charting the course for the bright future of DC's characters. All of our greatest stories and events will create the backdrop and context for the great new adventures we have planned. Everything counts, and we guarantee there'll be surprises along the way!"
Are you excited about the new new future of DC Comics?
Roman Colombo finished his MFA in 2010 and now teaches writing and graphic novel literature at various Philadelphia colleges. His first novel, Trading Saints for Sinners, was published in 2014. He's currently working on his next novel and hoping to find an agent soon.
Leave a comment