Doom Patrol Comic Returns With New HQ And Mission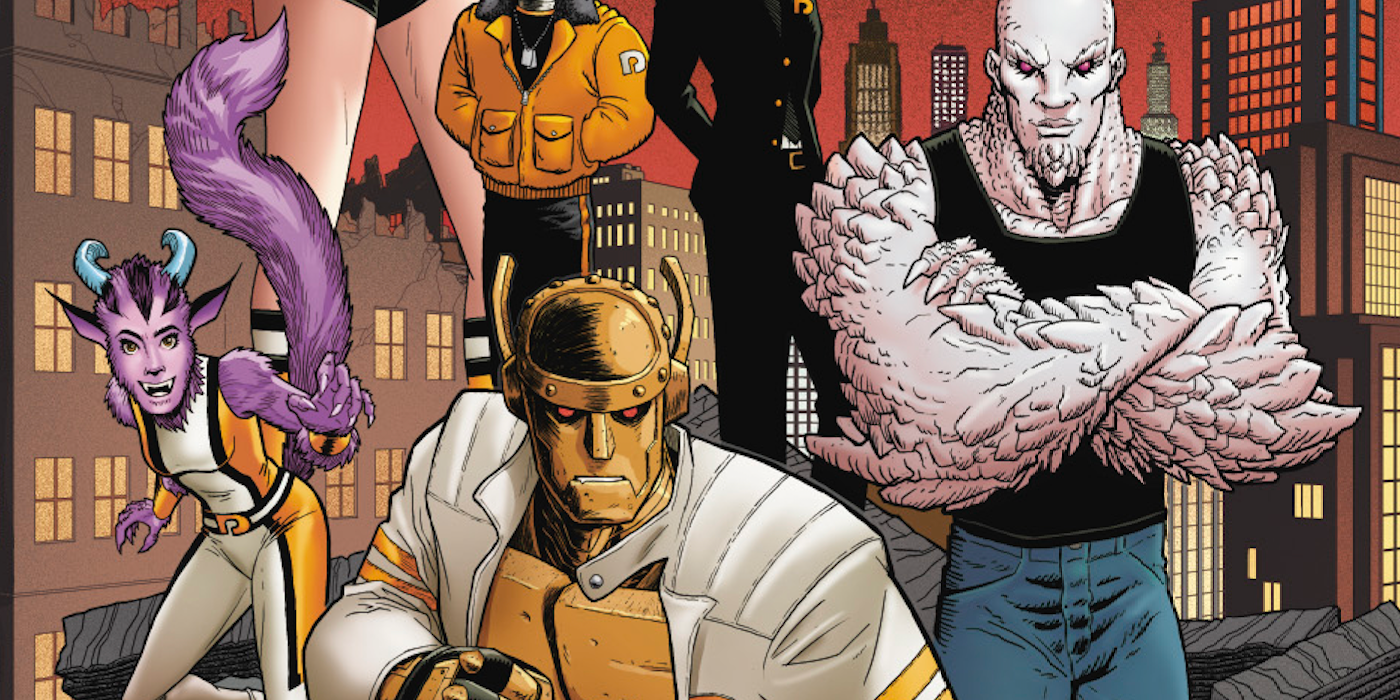 The Doom Patrol comic is returning with a new title called Unstoppable Doom Patrol! Dennis Culver wrote it, while Chris Burnham illustrated this DC Comic series. This gang of misfits has always been known for its quirks. However, now they're taking things to a whole new level. They're becoming the first line of defense for the DC Universe!
Their new mission is all about saving the monsters and the DC Universe. Naturally, they're on the lookout for new metahumans. In doing so, they're making sure other superheroes don't see them as a threat by other superheroes. As such, the goal is to help them adjust to their newfound powers. In effect, they're keeping them from causing any harm. It's a new take on the Doom Patrol comic series.
It's a pretty cool concept and not your typical superhero storyline. We can't wait to see what kind of trouble the Doom Patrol will get into this time!
Dennis Culver and Chris Burnham gave some juicy details about the new and improved the Doom Patrol comic series. They spilled the beans on the team's fresh concept, slick new appearance, and super cool new headquarters, all perfectly aligned with their mission to help people in need. Clearly, this new look is not your typical superhero style.
It's edgy, it's modern, and it's unique. They're also sporting a new headquarters that is sleek, high-tech, and perfectly suited for their new role as first responders to the DC Universe. Evidently, Culver and Burnham put a lot of thought into every detail to ensure it fits perfectly with the team's new mission of being helpers first. It's all about saving the monsters and making the world safer!
Dennis Culver and Chris Burnham Interview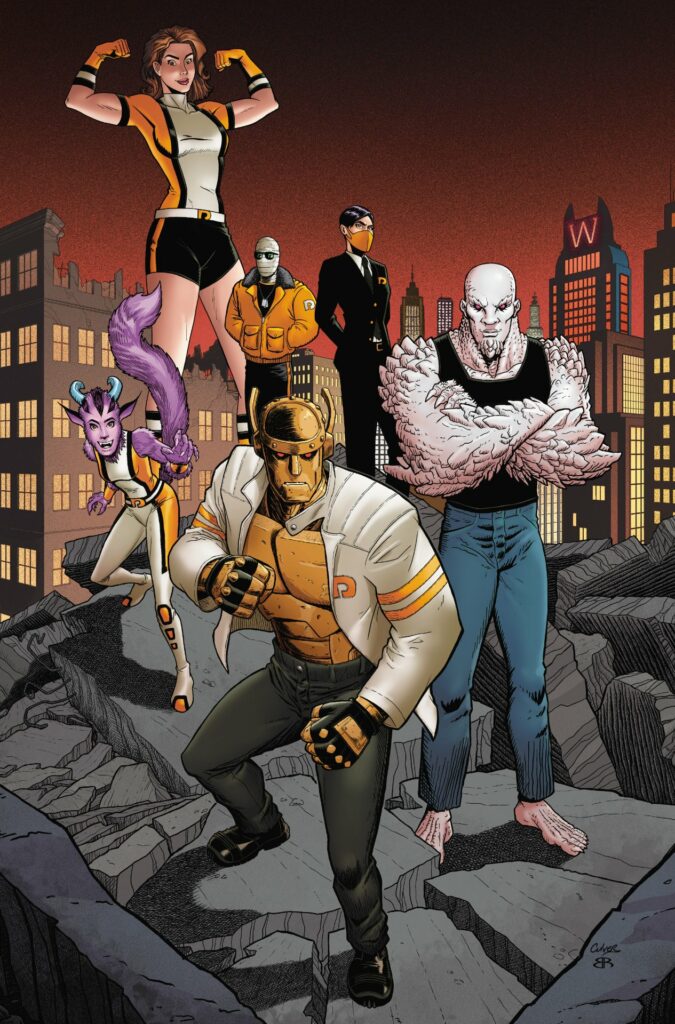 Image: DC Comics
Chris Burnham, who's the artist for the Doom Patrol comic series, said this:
"It started off as Dennis' idea to make them a kind of super EMT team rather than a straight up superhero team that like, runs in and beats people up. For them, the first thing first is to solve the problem, rather than to necessarily beat up the monster first. So rather than the superheroic red, we've got a yellow and orange sort of look. Hopefully they seem somewhat more like an EMT or an ambulance squad than a straight up superhero team."
In addition, Dennis Culver, the mastermind behind the Doom Patrol comic series, gave us some insight into the concept behind the team's mission. Effectively, he questions the idea of a "superhero."
"When you become a metahuman in the DC Universe, you may not necessarily become a superhero. Sometimes something monstrous happens to you. Say you're a monster and the Justice League arrives on the scene to get you under control. Your best bet is you wind up a STAR Labs, which is a laboratory – not the best option. You could wind up in Arkham where you either become a worse villain or become the victim of one. And in the worst case scenario for a metahuman in the DC Universe, in my mind, is the Suicide Squad where the put a bomb in your head and become a weapon for the government, you're being used and exploited,"
So, it's pretty interesting that they're questioning fundamental ideas like this in the new comic series! But that's not all – Dennis Culver said some more about the Doom Patrol comic series:
"The Doom Patrol distinctly knows that those are bad options, and they're not happy about it, so they want to provide another alternative, where they're saving the world by saving the monsters."
Doom Patrol Comic Changes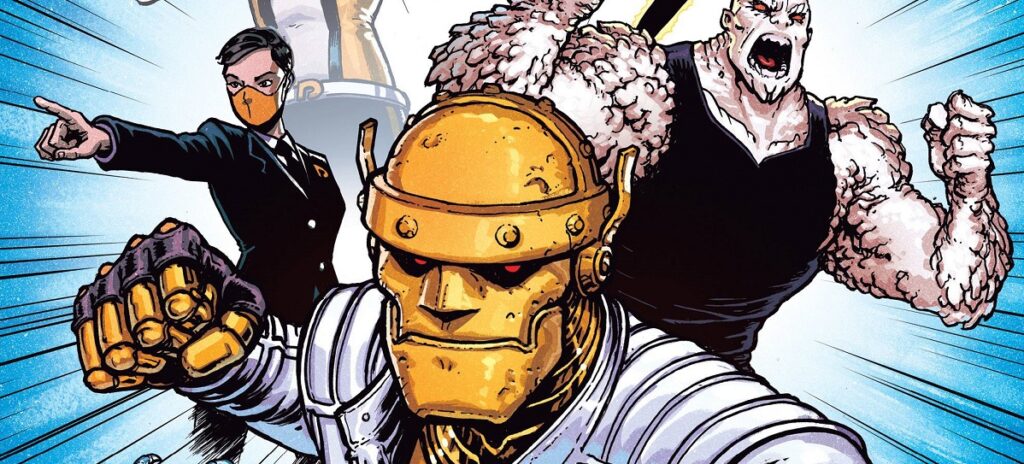 Image: DC Comics
However, there's even more the Doom Patrol comic news! Additionally, Doom Patrol's got a brand spanking new headquarters, and it's called The Shelter! This bad boy is no ordinary base of operations. It's an old missile silo in Kansas, which diehard DC fans will recognize as Superman's Earth hometown, Smallville. Clearly, there are a lot of changes ahead for this comic book series.
Hi! I'm Arvyn, and I'm an English teacher from the UK. I've been teaching English online for over 4 years to students from all across the world and all ages. Outside of work, I'm a huge fan of reading, video games, and playing with my adorable kitties. See ya!
Leave a comment