April 5th DC Comics You Should Read: Bats, Bugs, and Beyond!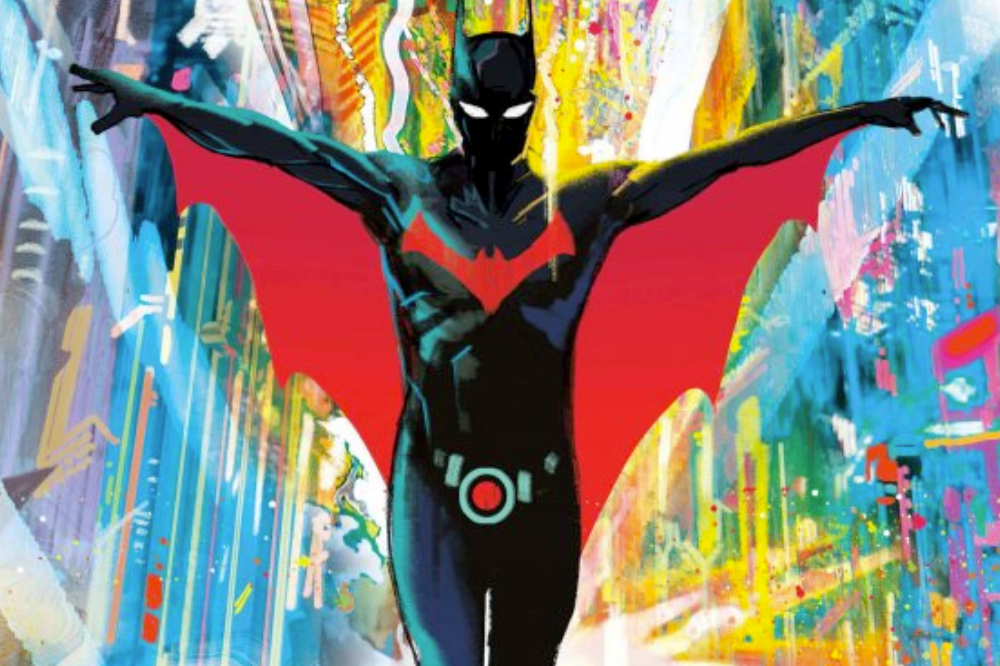 It's Spring! Maybe? It's still so cold in several parts of the United States that we're still running heat. Hell, there's still a chance we might get snowed in. But if that does happen, what can we do to pass the time? Read comics, of course. DC Comics always gets the jump each week since they release on Tuesdays. Sometimes that's a good thing. An outstanding comic can overshadow everything else a day in advance. But other times, readers forget the comics if something big comes out on Wednesday. Let's hope the April 5th slate of DC Comics doesn't fall into that scenario.
DC is Finally Bringing Batman Beyond Back to Bookstores on April 5th
(Image: DC Comics)
It's been a while since we've had a Batman Beyond ongoing series. The March 29th DC Comics lineup gave us an Elseworlds Batman Beyond, taking place in the White Knight universe. However, this doesn't appear to be a mini-series. In fact, the description of the series hints that DC Comics wants to release the series on many Tuesdays to come. Bruce Wayne dead? Gotham City hunting Terry McGinnis? NEW VILLAINS?! Check out the solicitation for Batman Beyond: Neo-Year #1 below:
CHAPTER 1: GOTHAM'S SWORD

Neo-Gotham is alive and has killed Bruce Wayne. It's rejected Terry McGinnis as Batman and offered him the chance to escape. Terry turned it down—he is the city's protector, and he will uphold the legacy of Batman. Now Neo-Gotham will do everything in its power to destroy Terry, including creating brand-new villains to fight him. Terry's first year without Bruce Wayne begins…does he have a fighting chance? From the rising-star creative team of Collin Kelly and Jackson Lanzing (Kang the Conqueror) and Max Dunbar (Batman: Urban Legends, Robin), a new future for Batman Beyond has begun!
A CW and DC Comics Crossover Starts this Tuesday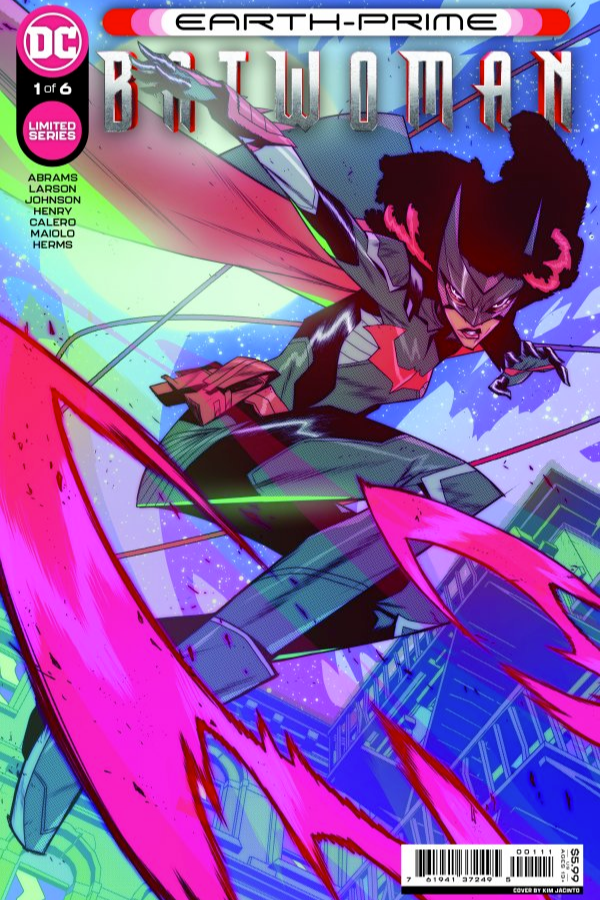 (Image: DC Comics)
Sure, we've had some comics based on The CW's Arrowverse before, but what they're doing with the Earth-Prime crossover is truly special. Each issue focuses on a different show, with the actors and writers from the show penning the issue. Earth-Prime #1: Batwoman is co-written by Natalie Abrams and Luke Fox himself, Camrus Johnson. Even better, we're getting the debut of one of Batman's best villains – and one that would be difficult to pull off with the CW budget: Clayface! For April 5th, the kickoff, DC Comics chose to start with Batwoman – a bold choice considering other shows perform better. However, Batwoman fans are pretty dedicated, so it's a great choice too. Here's the solicitation:
FLESH AND MUD

Ever since the tech that created many of Batman's rogues hit the streets, Ryan Wilder has been running herself ragged trying to contain the new villains popping up around Gotham City. But when Clayface's mud binds itself to a local high schooler, Batwoman will need help from an unexpected source in order to contain this muddy foe! Also, follow how Luke Fox balances his life as a superhero and a boyfriend!
It's the Beginning of the End for the Suicide Squad
(Image: DC Comics)
Suicide Squad is always a brutal series, regardless of the writer attached. However, Dennis Hopeless (the best last name for someone writing this series) put them through the gauntlet. But that brutality is ending, starting with the April 5th issue, as DC Comics announced the series would end with issue #15 next month. Well, at least the Squad will get a break…until the next sadistic writer jumps on board. Take a look at the solicitation:
DEFUNDED, PART 1

The War for Earth-3 may be over, but the battle at home is only heating up! As egos clash, bugs ambush, and a big-#$% parademon tries to eat his own teammates, an explosive confrontation between Peacemaker and Bloodsport will leave you breathless! As Ambush Bug would say: "HELP! I'M TRAPPED IN SOLICIT COPY!"
What DC Comics are you excited to read for April 5th?
(Featured Image: DC Comics)
Roman Colombo finished his MFA in 2010 and now teaches writing and graphic novel literature at various Philadelphia colleges. His first novel, Trading Saints for Sinners, was published in 2014. He's currently working on his next novel and hoping to find an agent soon.
Leave a comment