A Black Superman Series On HBO Max To Be Developed By Michael B. Jordan
Michael B. Jordan is keeping us on our toes when it comes to Superman news, especially with the announcement that his production company, Outlier Society, is working on a Black Superman series on HBO Max! When we first learned that J.J. Abrams's Bad Robot production company was teaming up with renowned writer Ta-Nehisi Coates to bring a new Superman movie to life, fans were excited to say the least. Both are known for their strong storytelling skills and creative visions, so imagining what they could do together for Superman had everyone abuzz. Later, they got fans even more pumped up when it was announced that they were searching for a Black director and a Black actor to play Superman. It's no secret that the majority of mainstream superheroes are white, although that's changed quite a bit thanks to shows like The Falcon and the Winter Soldier and Shang-Chi and the Legend of the Ten Rings. Many names have been thrown around, but the one that consistently keeps popping up is Black Panther actor Michael B. Jordan. He hasn't given a straight answer, but this most recent development seems to point to Jordan not being a part of the Bad Robot movie.
What Is This Black Superman Series On HBO Max Going To Be About?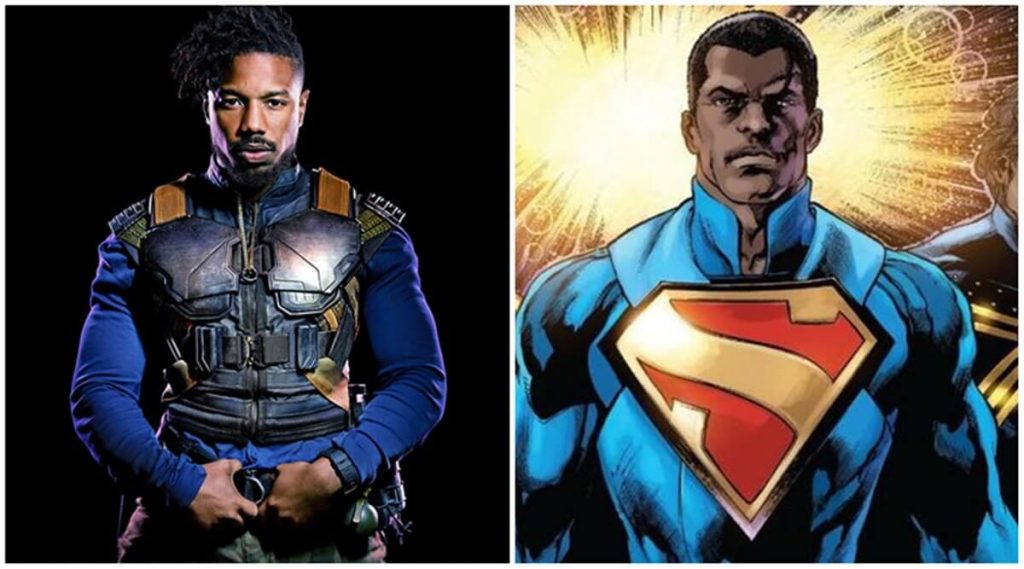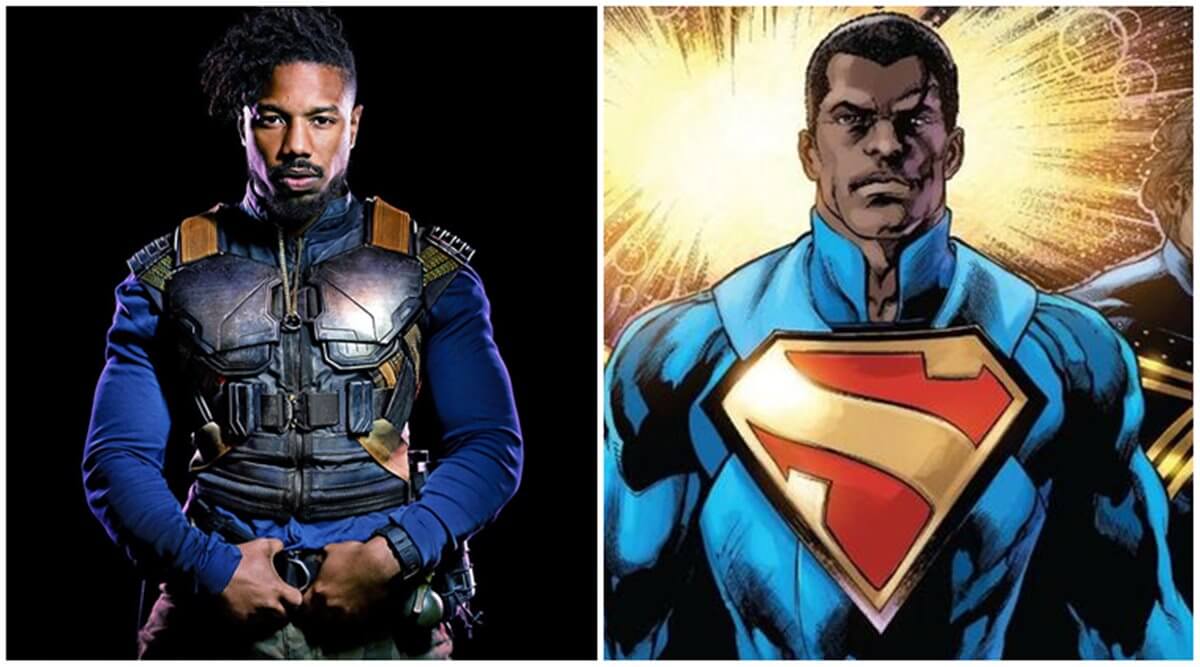 What can we expect from Jordan's Black Superman series on HBO Max?
Abrams and Coates's movie is supposed to focus on a Black Kal-El and will not be part of the DCEU. Jordan's series, on the other hand, is going to focus specifically on Val-Zod, a Superman from Earth 2 in the DC Multiverse. A little background: Val-Zod was orphaned after his parents were executed by Krypton's court and he was also one of the last Kryptonians to escape along with Kal-El and Kara Zor-El. When he landed on Earth, he was rescued by a man named Terry Sloan, but didn't rise to the role of the Man of Steel until he had to help with a brainwashed Superman.
While we don't know what Jordan's series will be about, I imagine it would start off like any origin story TV show (e.g. Smallville, Arrow), although that would require several seasons, which HBO Max hasn't agreed on. It's also unclear whether Jordan himself will star in the role of Val-Zod (he's producing the show), but in an interview with The Hollywood Reporter in April, he emphasized the importance of representation by saying:
"It's important for people to see themselves in roles that they normally wouldn't see. What that does to the next generation, to a kid or somebody that didn't think that is something that they could achieve — now they're thinking about it and daydreaming about it."
Whether Val-Zod is played by Jordan or another Black actor, this series will definitely be a long time coming. In the meantime, Jordan is keeping busy with various projects, including Denzel Washington's upcoming drama A Journal for Jordan, which is coming out December 22. He's also making his directorial debut with Creed III and developing a Static Shock movie and a remake of The Thomas Crown Affair.
Are you looking forward to this Black Superman series on HBO Max? Let us know in the comments below!
Featured image via DC Comics
Keilin Huang is a freelance writer that likes the Oxford comma, reading from her neverending pile of books from the library, and Reeses peanut butter cups. She thanks her Dad for introducing her to his Superman comics and probably majored in Journalism because of Lois Lane. Contact her at [email protected]
Black Superman
HBO Max
michael b jordan
val-zod
Leave a comment