DC Comics Zombies And Vampires Series Coming This October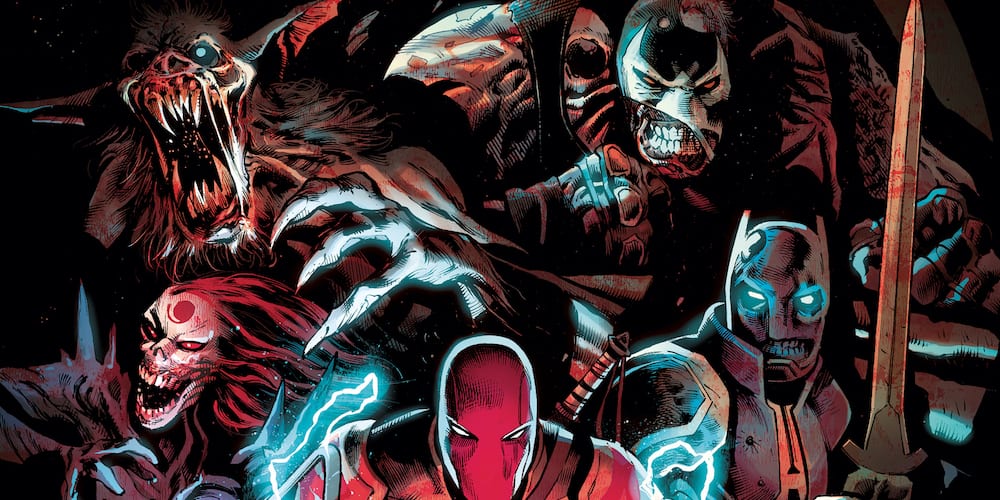 Since the DCeased franchise was such a hit, DC Comics is going back to the pool of the undead…or unDeadpool? Wait, wrong company. At any rate, who doesn't love seeing DC Comics superheroes fighting zombies and vampires? Imagine Batman chopping off the heads of zombies with some well-aimed batarangs. Meanwhile, Poison Ivy is using her powers to just stab all of the vampires around her. Of course, we might or might not see those scenes, but we are getting Task Force Z and DC Vs Vampires coming later this year.
Task Force X
, a Team of Zombies, Will Be a New Ongoing Series from DC Comics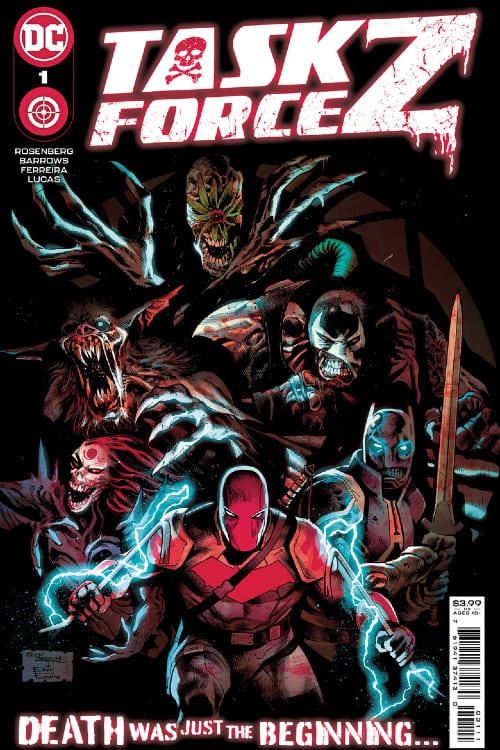 (Image: DC Comics)
The first series, Task Force X, picks up after the events of A-Day, when Scarecrow killed nearly all the patients and staff members in Arkham Asylum – including Bane. Well, Bane is too popular a character to stay dead, but they didn't want to resurrect him either. So, now we're getting ZOMBIE BANE! ZOMBIE. FREAKIN'. BANE. But Bane is just one of the villainous zombies teaming up for the new DC Comics series. As the announcement describes:
"On A-Day, hundreds of Gotham City's most dangerous and deranged criminals were left dead after an attack on Arkham Asylum and now, they're getting a second chance at life. A mysterious benefactor is bringing together a new Task Force and has recruited the only person who could lead them, someone who knows what it's like to come back from a brutal death: Red Hood. Now Jason Todd has to unravel the mystery surrounding this team of the recently deceased while leading a line-up of some of Gotham City's worst criminals who've ever lived: Bane. Man-Bat. The Arkham Knight. Sundowner. Mr. Bloom."
The series, from writer Matthew Rosenberg and artist Eddy Barrows will spin out of the Batman Fear State event, which bridges the gap to Future State.
DC Vs Vampires
, a Limited Comic Series, Pits the Justice League Against Hordes of Vampires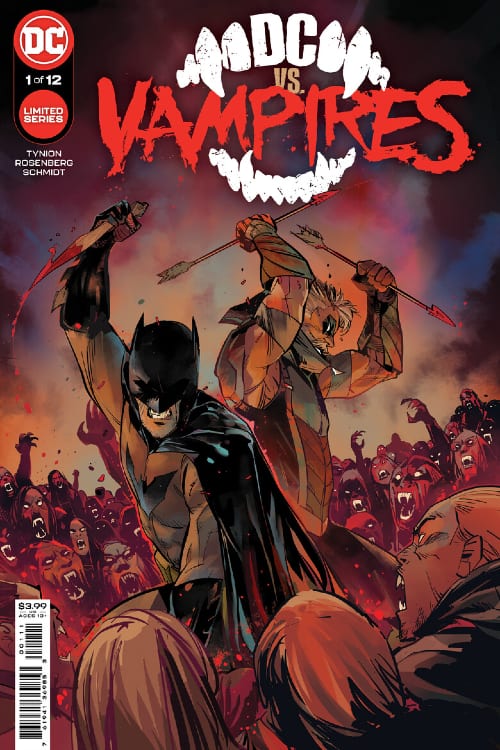 (Image: DC Comics)
Alongside the Zombies coming this Halloween is the start of the DC Comics maxi-series DC Vs Vampires. This is a standalone story, much like DCeased started as. But, of course, could grow into its own little universe too. In fact, with James Tynion IV co-writing with Rosenberg, and Otto Schmidt on the art, it probably should. As DC describes:
"In the tradition of DCEASED comes a new, terrifying story from the minds of James Tynion IV, Matthew Rosenberg, and Otto Schmidt (Future State: Catwoman). DC VS. VAMPIRES, is a special, standalone twelve-issue maxiseries, that will pit the Justice League against a secret army of vampires, leaving our heroes unsure of who they can trust."
The first issues of Task Force Z and DC Vs Zombies will be available at your preferred comics retailer October 26, 2021. 
So, what do you think about DC Comics going all-in on vampires and zombies? And are we ready for superhero zombie Bane? The answer is no. No, we are not.
Roman Colombo finished his MFA in 2010 and now teaches writing and graphic novel literature at various Philadelphia colleges. His first novel, Trading Saints for Sinners, was published in 2014. He's currently working on his next novel and hoping to find an agent soon.
Leave a comment