What DC Comics Graphic Novels You Should Read This November 2020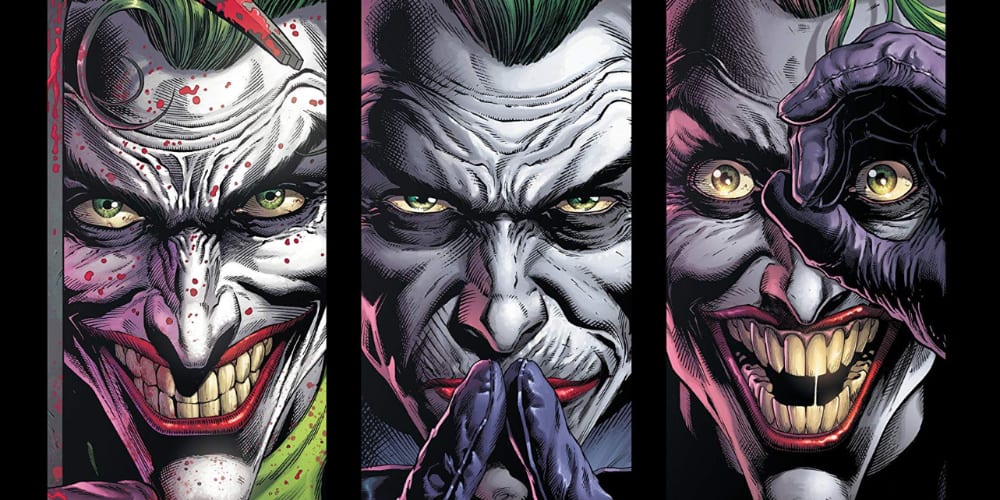 For several years, or months, or decades (who knows), Americans have been going through some hard times. We've seen the press made into the enemy of the people. And we kind of forgot about the, um…okay, I was trying to make some puns out of the DC Comics Graphic Novels you should read this November.  A Gotham Love Story doesn't quite work as well as the other two. Yes, we have a new president. Yes, we just witnessed the biggest voter turnout in history. And sure, the next couple of months are going to be strange. But let's talk about what's really important: comics!
Hard Time: The Complete Collection
(Image: Hard Time: The Complete Collection, DC Comics)
What happens when the creator of Howard the Duck creates a teenage superhero origin story? You get Hard Time. Traditionally, the geeky teen who bullies pick on becomes a superhero—like Spider-Man and Ms. Marvel and nearly every X-Men character. In Hard Time: The Complete Collection, one of the bullies, Ethan, gets superpowers instead. But Hard Time isn't like Brightburn, where the kid with powers just wants to destroy everything. Instead, while facing a 50-year sentence after a prank turns deadly, Ethan works on trying to control his newfound power. Any time there's a unique take on superhero comics, you should read it, so this is definitely one of the November DC Comics graphic novels you should pick up.
Writers: Steve Gerber and Mary Skrenes
Artists: Steve Bird and Brian Hurtt
Release Date: November 3rd, 2020
Official Solicitation:
From Steve Gerber, the late creator of subversive classics like Howard the Duck, Hard Time is one of his most unique creations! What was supposed to be a stupid prank ends up costing four students their lives—and 15-year-old Ethan Harrow his future. But something powerful has been growing within Ethan, and now it's escaped.

When Ethan and Brandon agreed to prank the jocks at school, Ethan thought they would get a laugh. When Brandon goes over the edge…Ethan manifests some metaphysical force that kills his friend. The results of the trial are swift and severe, and the judge sentences Ethan to 50 years in prison. Will this powerful force living inside Ethan end up being a source of power, a chance at redemption, or the cruelest of curses? And is there anyone who can help him control it?

Collects Hard Time #1-12 and Hard Time: Season Two #1-7.
Lois Lane: Enemy of the People
(Image: Loise Lane: Enemy of the People, DC Comics)
Lois Lane: Enemy of the People was easily one of the best series last year, but when the pandemic hit, the series lost a bit of momentum. Lois Lane is so much more than Superman's wife, but that's often what she's reduced to. Greg Rucka, however, makes the case that Lane is the most powerful person in the DC Universe. Brian Michael Bendis also helps make this case in Event Leviathan. In Enemy of the People, Lane is investigating a plot that involves real-world issues (like children missing at the border) all the way to a threat against Superman. She's also working with Rene Montoya, the Question—who is hunting down whoever is responsible for an attack on Lois's life. DC Comics doesn't have many graphic novels starring Lois, so when this comes out in November, be sure to read it.
Writer: Greg Rucka
Artist: Mike Perkins
Release Date: November 24th
Official Solicitation:
She uncovered the most dangerous secret in the DC Universe…now she just has to prove it! After a press briefing at the White House—and carrying a secret that could disrupt Superman's life—Lois Lane embarks on a harrowing journey to uncover a threat to her husband and a plot that reaches the highest levels of international power brokers and world leaders. Bestselling writer Greg Rucka and acclaimed artist Mike Perkins team up for a tale of conspiracy, intrigue, and murder that tests the limits of tough-as-nails investigative journalist Lois Lane. As the mystery deepens, the Question hunts the people responsible for an attempt on the reporter's life. But do they want her dead because of what she knows or to stop her from finding out more?

Collects Lois Lane #1-12.
Victor and Norah: A Gotham Love Story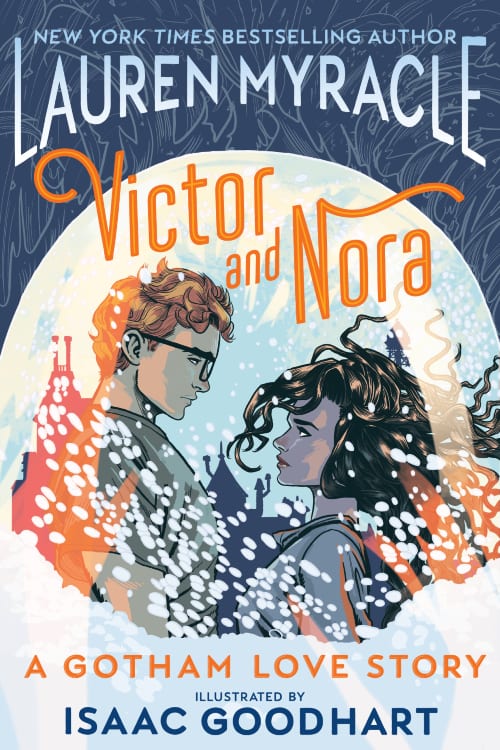 (Image: Victor and Norah, a Gotham Love Story, DC Comics)
The DC YA line has had a roll of great graphic novels, from Teen Titans: Raven to You Brought Me the Ocean, and more. But Victor and Norah: A Gotham Love Story looks like one of their most interesting yet—and not just because it focuses on a villain this time. We all know Mr. Freeze's origin. His wife, Norah, contracted a deadly disease, so he froze her while he searched for a cure, but in the process, became Mr. Freeze. So, we know that this love story, one day, will end in tragedy (especially if you've seen Harley Quinn Season Two). But as teenagers, this will be even more tragic. So, if you love Shakespearean tragedies, YA Fiction, and superheroes, then this is one of the DC Comics graphic novels you should read this November.
Writer: Lauren Myracle
Artist: Isaac Goodhart
Release Date: November 3rd
Official Solicitation:
New York Times bestselling author Lauren Myracle (ttyl, ttfn) and artist Isaac Goodhart (Under the Moon: A Catwoman Tale) reunite in this gorgeous YA story about living life to the fullest, and how far one will go for love.

Seventeen-year-old Victor Fries has a cold heart. After his brother died in a tragic house fire for which Victor feels responsible, his parents have isolated themselves, and Victor has dedicated his whole life to one thing: science.

Nora Kumar is full of life. She is suffering from an incurable illness that will slowly consume her, so she's decided to live her last days to the fullest at her summer home outside of Gotham City until her birthday. On that day, she plans to take her own life.

When Victor and Nora happen to meet at the cemetery outside of town, they are astonished to find the connection they have each been missing in their lives. Their summer quickly spirals into a beautiful romance, and Victor's cold heart begins to thaw, allowing him to enjoy life just a little more. But when Victor learns of Nora's illness, he's driven to try to find a solution to keep from losing another person he loves…by any means necessary.

Victor & Nora: A Gotham Love Story is a tragic tale about living life to the fullest and what it truly means to love…and to let go.
These are our picks for what DC Comics graphic novels you should read this November. But, as always, we'd love to hear from you? What do you think we should read?
(Featured Image: Batman: Three Jokers, DC Comics)
Roman Colombo finished his MFA in 2010 and now teaches writing and graphic novel literature at various Philadelphia colleges. His first novel, Trading Saints for Sinners, was published in 2014. He's currently working on his next novel and hoping to find an agent soon.
Leave a comment