Dave Cockrum Original Sold At Over A Quarter Million Dollars – And There are Other Pieces Still Available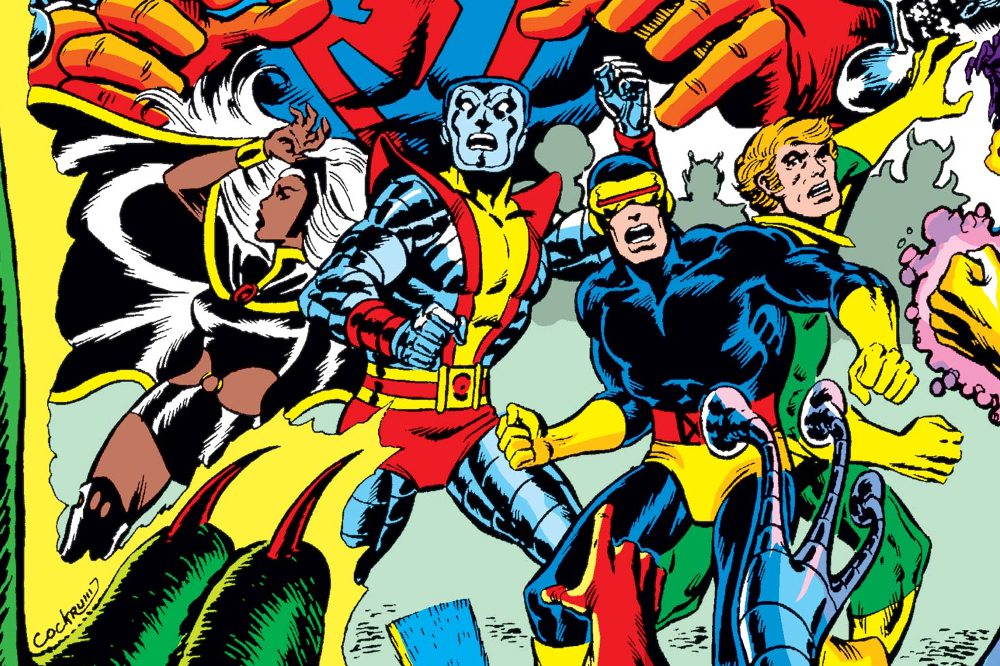 Dave Cockrum is a legend. To teach other artists how to master sequential art, many teachers turn to his work on titles like X-Men, Incredible Hulk, and Amazing Spider-Man. His biggest claim to fame is that he was the penciler on Giant-Size X-Men #1, which introduced many new characters and brought Wolverine into the X-Men. Just how much do fans love his work? We know that one fan loves him several times those art teachers' salaries. A Dave Cockrum original cover art piece on Heritage Auctions just sold for $360,000.
Which Dave Cockrum Original Sold For Such A Crazy Amount? An X-Men One, Of Course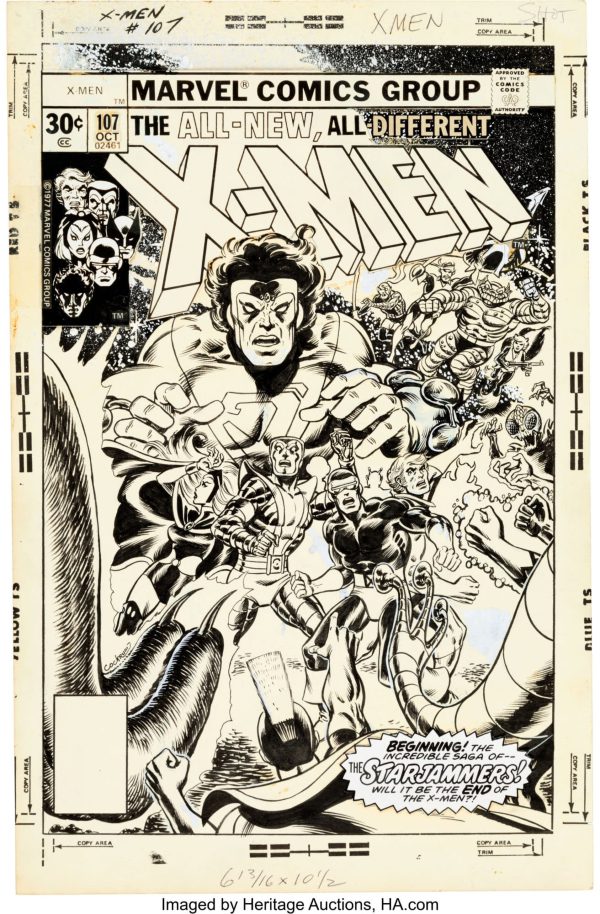 (Image: Heritage Auctions)
To be specific, the bid was for X-Men #107. That might seem like a random number to warrant such a big sale, but this is a special issue, and it tells us just how much of a comic lover the buyer truly is. This comic is from the first appearance of the superhero space pirates, the Starjammers. But even as a first appearance cover, the fact that the original Dave Cockrum cover sold for so much is surprising. His work routinely sells in the fifty to one hundred thousand dollar range on Heritage Auctions. The issue itself is worth a lot, currently valued, in near mint condition, at $1000. Jumping from that to $360,000 is mindboggling. And this was an auction.
But even crazier? How much other Dave Cockrum original pieces have sold for.
One Dave Cockrum Original After Another Has Sold For Tens of Thousands of Dollars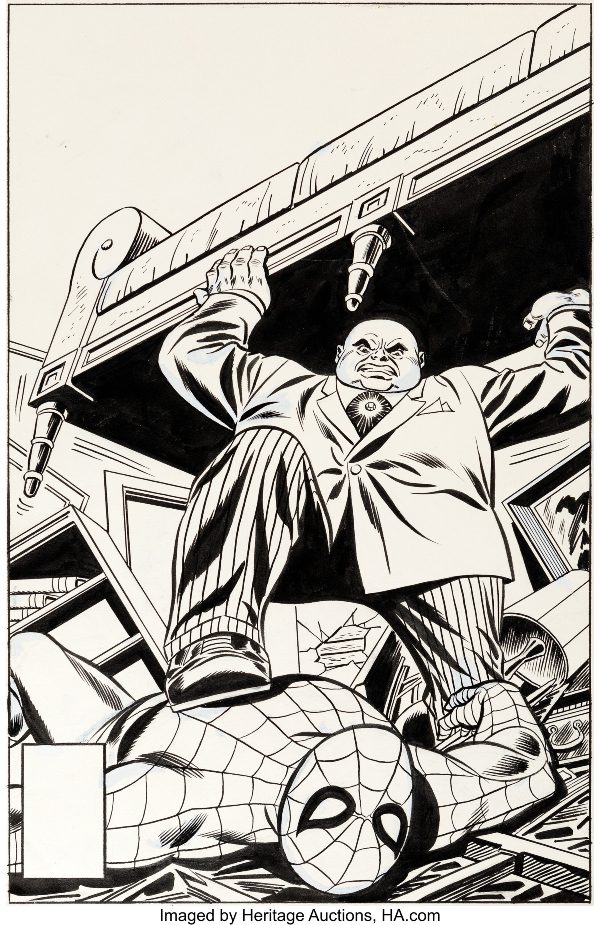 (Image: Heritage Auctions)
Earlier today, other comic book and pop culture sites found the then-current bid of one hundred thousand impressive. And yes, that is impressive, but for a Dave Cockrum original piece of art, it would be shocking if it only sold for that much. The lowest amount one of his pieces sold for on Heritage Auctions was a little over $5,000. And that was for a random page from an X-Men comic. But the original cover for X-Men #102 went for $131.5 thousand.
As well, the original art for Giant-Size X-Men #1, page two – where Len Wein and Dave Cockrum introduced the world to Nightcrawler – sold for just over one hundred thousand dollars. As well, one of my favorite covers of all time, Amazing Spider-Man #197 (seen above), sold for just under $90,000 (or, as I like to think of it, three years of teaching college English). A Cockrum piece selling for around one hundred thousand dollars is just a Wednesday for Heritage Auction. But again, this makes X-Men #107's sale that much more impressive.
What's So Special About the Starjammers in Marvel Comics Anyway?
(Image: Marvel Comics)
First, forget Star-Lord and the Guardians of the Galaxy. The Starjammers have Corsair, Cyclops' human father, a master swordsman. But where the Summers brothers are all stoic and serious, Christopher Summers has charm. Then there's his girlfriend, a "Mephitisoid." Sure, she has the ears of a cat and tail of a skunk, but she's still one of the most beautiful women in Marvel Comics. Speaking of beautiful, have you met Ch'od? He's a warm, loving, giant anthropomorphic space lizard. Take Groot's kindness and Drax's brute strength, and you get Ch'od. But if you want a grumpy badass with swords, instead of the charming Corsair, look no further than the Cyborg named Raza Longknife. That was the original team, and they were so awesome, they only needed four. Oh, and Ch'od's tiny pet cat-thing? Its name is Cr'reee. That alone should answer why the original cover from Dave Cockrum sold for so much money, right?
If you had all the money in the world, how much would you spend for the original art of your favorite comic?
(Featured Image: Marvel Comics)
Roman Colombo finished his MFA in 2010 and now teaches writing and graphic novel literature at various Philadelphia colleges. His first novel, Trading Saints for Sinners, was published in 2014. He's currently working on his next novel and hoping to find an agent soon.
Leave a comment