Dark Horse Comics Goes To Jinxworld With A New Indie Comic From Brian Michael Bendis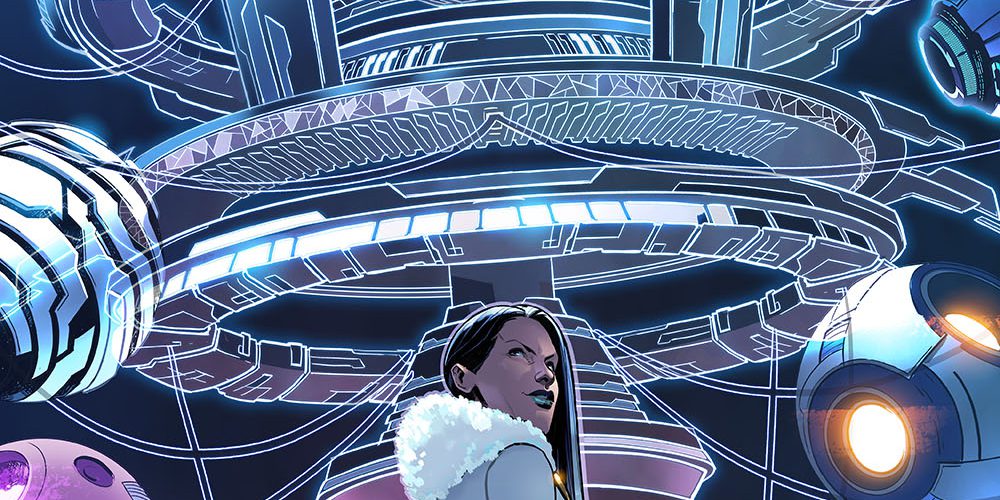 While Brian Michael Bendis is best known for his runs on Daredevil, Avengers, and, most recently, Superman, he also has several great independent comics and graphic novels. Torso, Scarlet, Murder, Inc, and Powers, just to name a few. But it all started with the series Jinx. Hence the name of Bendis's imprint, Jinxworld. If you've ever read these works, they all have a familiar tone, one that goes very well with the Dark Horse Comics catalog. Well, after nearly twenty-five years, Jinxworld is now a part of the Dark Horse Comics family.
With Jinxworld, Dark Horse Comics Gets a Major Boost to Their Library of Titles
Originally, Jinxworld was going to fall under the DC Black Label imprint, but that never happened. So when Bendis's DC exclusive contract ended this year, it allowed him to find a suitable home for his indie world. Before DC Comics, since Bendis was exclusive with Marvel, their short-lived indie imprint Icon published the titles. Aside from releasing previous titles, Dark Horse Comics will also publish Bendis's future projects.
So, what can we expect? A continuation of Pearl, a Yakuza crime drama he created with fellow Peabody award-winning creator Michael Gaydos. Their Jessica Jones run served as the main inspiration for the award-winning Jessica Jones Netflix series. Along with Pearl, we'll get a new story in the Murder, Inc world. But the biggest thing that Dark Horse Comics gets out of their Jinxworld deal? A brand new indie comic epic from Bendis and artist Stephen Byrne (they relaunched the delightful Wonder Twins for DC Comics).
When Bendis first started out, he couldn't get his work off the ground like many writers. However, as he says in the announcement, "I wished those books were published by Dark Horse back when we first made them." Well, now they're home!
Do you have a favorite Bendis indie comic? Or are you more excited for what he'll do with Jinxworld now that it's with Dark Horse Comics?
(featured image: Jinxworld/Dark Horse)
Roman Colombo finished his MFA in 2010 and now teaches writing and graphic novel literature at various Philadelphia colleges. His first novel, Trading Saints for Sinners, was published in 2014. He's currently working on his next novel and hoping to find an agent soon.
Leave a comment