Conan The Barbarian Comics New Series Released
Conan the Barbarian has triumphed in comics, novels, and movies and will have a new production saga. We are referring to a new series of Conan the Barbarian comics, although this time, it will not be from Marvel. Previously we had seen that this company produced a series of issues with the character fighting alongside Wolverine, some avengers, and Electra.
However, Marvel lost the rights to these characters because it did not produce anything in recent years. The rights now belong to Heroic Signature, which teamed up with Titan Comics to produce a new series of comics about the character.
The rights apply to Conan the Barbarian comics and include other characters developed by Robert E. Howard. Other sagas developed are Solomon Kane, the hunter of evil entities. We will also have several issues of Dark Agnes and a new edition with the adventures of the Atlantis Kull the Conqueror.
Titan Comics and Heroic Signature in Charge of Conan Comics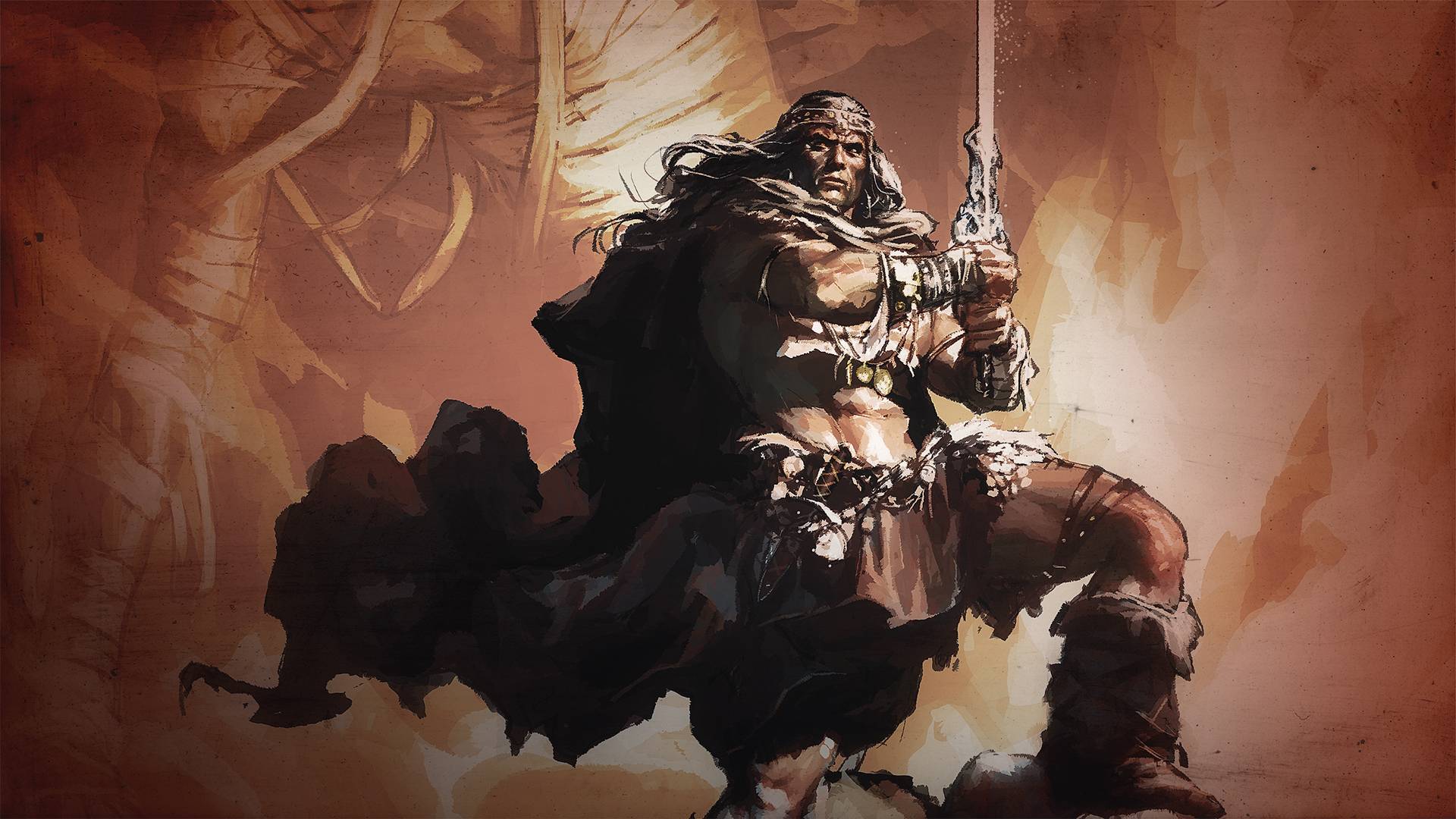 Image: Heroic Signatures
A Hollywood Reporter piece confirmed the rumors about a new saga of Conan the Barbarian comics. The report specified that Marvel lost the rights it acquired in 1970 and was assigned to Heroic Signature. The latter teamed up with UK publisher Titan Comics to produce a new series based on the character.
In their Twitter accounts, both companies detailed some information about the people in charge of bringing this new comic book series to life, as the main scriptwriter will be Jim Zub. He developed the plot of several issues of the character in the past. The illustrators will be Roberto De La Torre and José Villarrubia.
Rob De La Torre doesn't have a large social media presence and hasn't done much comic art in North America, but with the relaunched Conan the Barbarian comic series coming 2023 he's going to grab attention.

For the uninitiated, let me show you some of his stunning personal work. https://t.co/iGAfjtRJ0Q pic.twitter.com/apeFV91rz2

— Jim Zub (@JimZub) November 1, 2022
Fredrik Malmberg, the president of Heroic Signature, commented about this alliance. He said, "We have been working with Titan for a year on the prose side and established a good foundation for expanding our business together."
Malmberg continued, "When it became clear that Heroic Signatures would publish our own comics, it was natural to partner with a team that we have known for decades. Their expertise in publishing is stellar, and we couldn't be more excited to launch a barbarian horde of titles like Conan, Solomon Kane, Dark Agnes and many more together."
Both companies believe the new Conan the Barbarian comics saga should be available between May and July 2023. By the end of the year, the sagas of Robert E. Howard's other characters could be available. Among these, we would have a new volume of Dark Agnes and Kull the Conqueror.
Another series that will be revived in the fall of 2023 will be the omnibus line that Marvel previously created. It will return with volume 9 of the Savage Sword of Conan series.
Robert E. Howard: 90 Years of Adventures
Image: Universal Pictures
Conan the Barbarian turns 90, and the adventures of this fictional character will continue after a long hiatus. He was first seen in 1930 in Weird Tales magazine. The story is about a wild adventurer going through the Hyborean Age.
The saga was popular for a while. However, it slept until 1970, when Heroic Signature published several books about the character. These were driven by covers developed by fantasy artist Frank Frazetta. That year also saw the start of Marvel comics, with several consecutive issues of Conan the Barbarian ending in 1993. During that period, Universal Pictures released a couple of movies of this character starring Arnold Schwarzenegger.
After that, Marvel comics issued a few isolated until 2011 new filming. The movie narrated how the Barbarian had developed from an early age to adulthood. Also, how to defeat the evil that plans to destroy the whole world using ancient black magic.
Now the adventures are in the hands of Titan Comics and Heroic Signature, with the new volumes they will generate around this character. Due to the recent announcement, we can't say what plots and enemies they will bring us now. What is certain is that we will see Conan the Barbarian comics facing sorcerers and strong warriors, using his strength and his imposing sword.   
Featured Image Via Heroic Signatures 
I am a circus aerialist influenced by Dick Grayson and Spider-Man. Fortunate to write about the characters that inspired me. I also have a Bachelor's degree in Political Science and a Master's degree in International Trade.
Leave a comment