Top 15 Comic Book Artist Legends Of All Time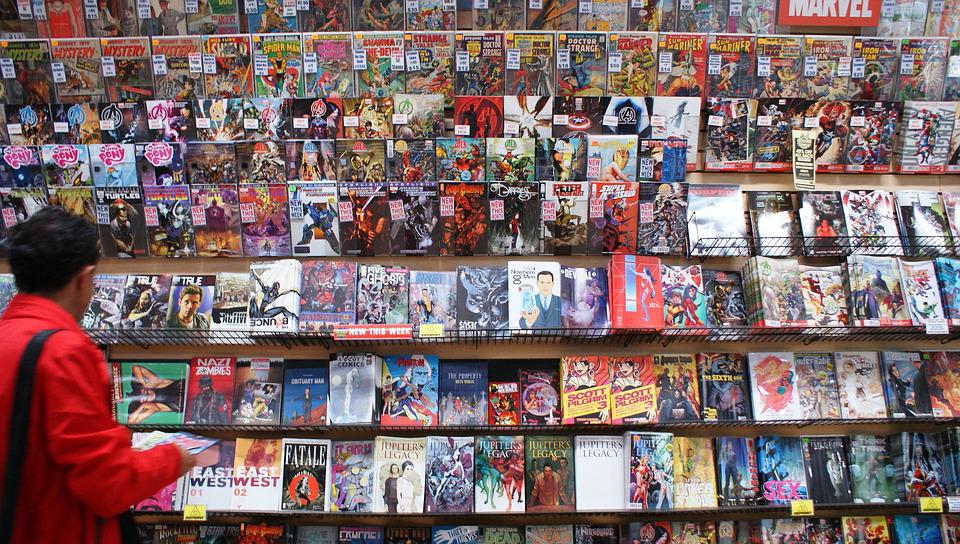 We have all been in contact with the world of comics in one way or another. You have probably read them or seen a version of them in a series, animation, or movie. Whether from the DC universe, Marvel, or another company, we have had great moments, thanks to comic book artist legends who have given their talent to bring us enjoyment and entertainment.
This post will recognize 15 great and legendary artists who have brought us joy in different versions and ways. You will see the stories, achievements, and characters they created, and you will surely recognize some of them. We will give you a slight hint; these artists created titles such as Fantastic Four, Joker, Batman, and Superman.
Our Top 15 Comic Book Artist Legends 
We will now look at our top 15 legendary artists in the world of comics. These made the characters that we enjoy in different comics, universes, realities, and even in the same television and movies. Without further ado, we invite you to know our top 15 legendary artists in the world of comics.
Will Eisner – The Father of Graphic Novels
Will Eisner is known as the father of the graphic novel and the father of comics in general. This artist was always dedicated to the world of visual art. From 19, he worked in the industry, participating in the magazine WOW, What a Magazine! Through time, he made his way, creating great titles such as The Spirit.
The Spirit was a crime-fighting hero based on an ordinary person, meaning he has no superpowers. Instead, he's a young detective dedicated to solving crimes. Later on in life, Eisner served in the army during WWII, and during that time, he created Joe Dope, a character used for Army Motors in their preventive maintenance magazines.  
Eisner continued to work in the graphic novel area all his life, either bringing out issues of The Spirit and other comics or teaching in audiovisual production schools. He inspired many artists, who today are dedicated to this fine art, either with his cartoons or his teachings.
Sadly, this artist died in 2005 of complications from quadruple bypass surgery.
Jack Kirby – The King of Comics  
Jack Kirby is one of the most emblematic comic book creators, and you have undoubtedly seen his characters, even if you can't recognize his name. This citizen of New York worked initially as part of the team of our previous artist, that is to say, Will Eisner. 
His work got better and better until he, along with Joe Simon, created the character of Captain America. That's right; this iconic Marvel character was Jack Kirby's baby. He published several issues of Captain America defeating Hitler, which led to several threats against his life.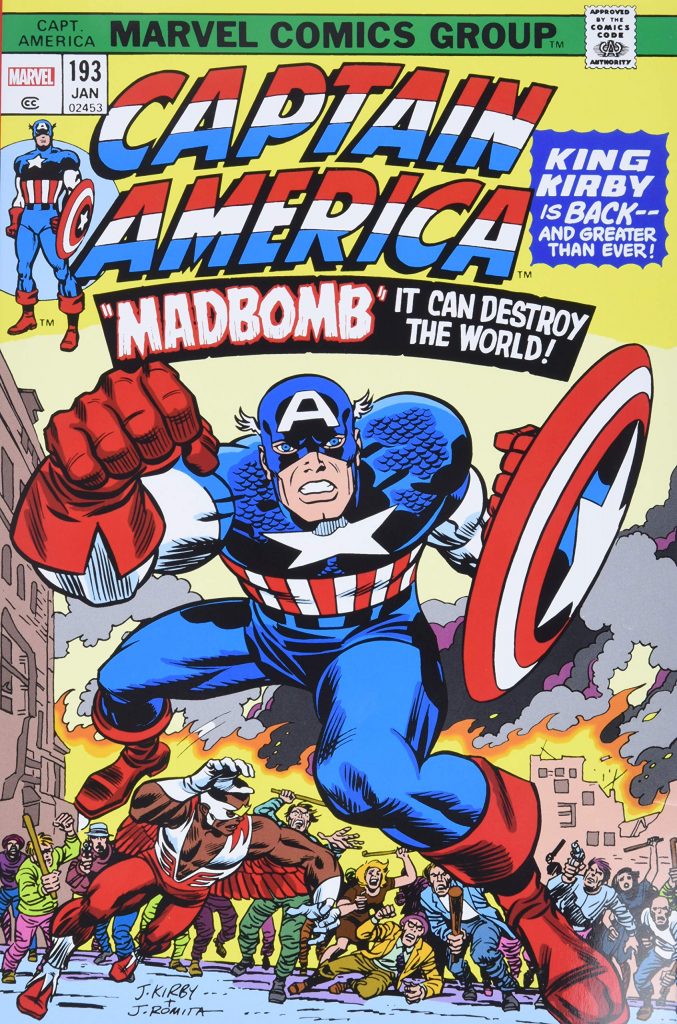 Image via Marvel Comics
After World War II, he met Stan Lee and began producing several comic books and characters. Among them are Fantastic Four, Black Panther, Iron Man, Hulk, Ant-Man, and Thor. However, neither Marvel nor Stan Lee recognized the authorship of these characters, which led to the artist's departure from the company. Later, he did one last work with Marvel, the Eternals saga. 
He then left the saga for good, working on other projects, until he died in 1994. His family tried to recover the authorship of his characters in 2009, but in the end, they failed.
Steve Ditko – An Introverted Genius
Ditko is another creator who belonged to the Marvel group and had some ownership disagreements with Stan Lee. He was in charge of Marvel's marketing area and created several iconic characters of this universe. If you don't believe it, let's mention the two most important, Spider-Man and Dr. Strange.
In contrast to Kirby's, Ditko's creations were a resounding success. The norm was seeing heroes fighting fantastic villains using their extraordinary powers. But Ditko thought outside the box and gave us heroes fighting not only with villains but with the difficulties of living everyday life. In the case of Spiderman, he combats the challenges of a teenager's daily life. Moreover, Dr. Strange confronts external and internal villains.
Steve Ditko left Marvel due to issues with Stan Lee and devoted himself to creating comics in the area of fantasy and horror. Many of his comics had a touch of suspense and gothic horror, which his fans loved. 
Sadly this author passed away in June 2007 in his home, leaving many fans saddened. According to investigations, he died of natural causes.
Jim Lee – The Busiest Comic Book Artist
We move from the Marvel universe to the DC universe with the next artist in our top 15 comic book artist legends. In this case, we have Jim Lee, DC Comics' current Publisher and Chief Creative Officer. Lee was born in South Korea and became a US Citizen when he was 12.  During his school years, Jim Lee used to read comics such as Spider-Man, Superman, and his favorite, X-Men. Lee graduated from Princeton University as a psychologist but wanted to dedicate himself to the world of comic books. 
Jim Lee worked for Marvel Comics, where he helped redesign the X-Men. Later, he co-founded Image Comics before returning to Marvel Comics and being part of the Heroes Reborn project, where he plotted and illustrated five issues of Fantastic Four.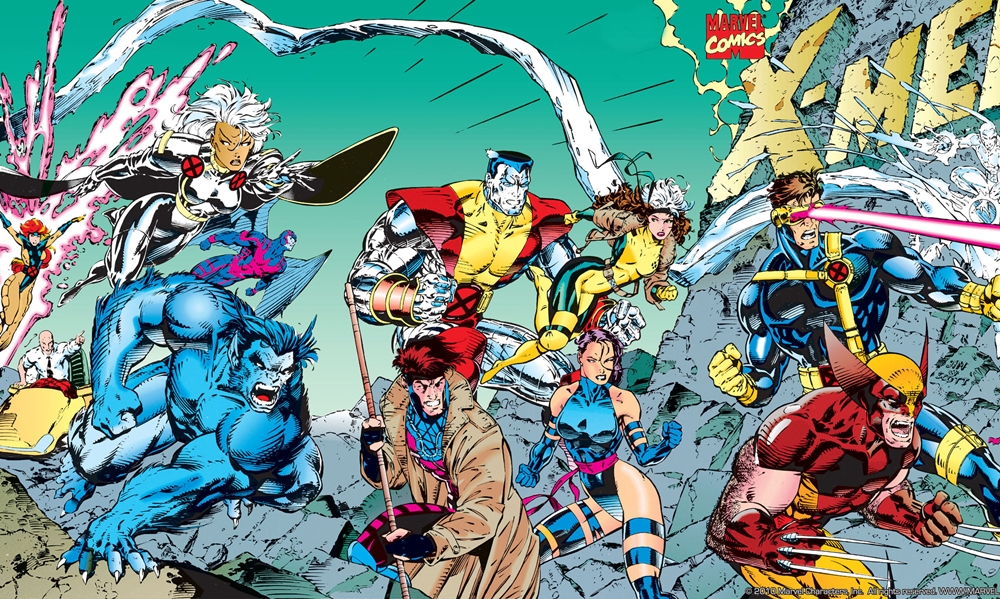 Image via Marvel Comics
The last two decades have been the busiest for Jim Lee. Ever since he arrived at DC Comics, he worked as an illustrator for Batman, Superman, The New 52, Justice League, Suicide Squad, and Injustice, among others.
Lee is currently still working for DC Comics and is involved with comic books, shows, animated movies, and video game projects for this company.
Frank Miller – Film-Noir, Dark Comics
Fran Miller is a comic book artist characterized by dark and somewhat sinister characters. Miller worked in small jobs for independent production companies. He worked for Marvel, where he drew some covers for Spider-Man, and helped develop Daredevil. 
He worked on productions of somewhat dark and violent characters such as Batman, Wolverine, and Punisher. After participating in Batman: The Dark Knight Returns, he changed his direction to even darker comics and series. That led him to create the resounding success Sin City and the comic-book miniseries 300 with Dark Horse Comics.
Frank Miller wrote scripts for the movies Robocop 2 and 3, The Spirit, and the Netflix series Cursed. He also worked with Robert Rodriguez for the film adaptation of Sin City and with Zack Snyder for the 300 movie. Miller is still alive and working.
Jean Henri Gaston Giraud, AKA Mœbius
Moebius is, for many people, two artists in one because of his duality of works done. Jean Giraud was a French artist born in Paris who showed talent in the arts from an early age. After his mother's encouragement, he dedicated himself to studying illustrative arts.
His determination and talent led him to work on a comic book called Fort Navajo. Later, he created the Blueberry legendary comic for Pilote Magazine. In 1974, he left the publisher and went to work with Alejandro Jodorowski under the pseudonym "Mœbius."
While working as Mœbius, Giraud produced wacky, noisy, and almost pornographic comic books. He left France and went to the United States, where he worked in Marvel Comics. Moebius worked with Stan Lee to create the miniseries Silver Surfer: Parable. Lee wrote this two-issue comic book while Mœbius took care of the drawing.
Mœbius participated in several movies. In 1977, he worked with Ridley Scott doing concept designs and storyboards for the film Alien. In 1982, he did the same for Tron by Disney and again for Luc Besson's The Fifth Element in 1997.
The most significant legacy Mœbius left was his influence on the science fiction and fantasy worlds. His bold and daring style inspired other comic book artist legends, filmmakers, authors, and even videogame developers. This artist died at the age of 73 from lung cancer in March 2012.
Richard Corben – Legendary Sci-fi and Fantasy  
If you love sci-fi and horror comic book artist legends, this artist will be one of your favorites. Richard Corben was an artist who thrived in horror art, with a unique coloring style that took him far in his career. He worked mainly on horror stories, with grotesque characters and quite fantastic and creepy scenes.
His productions seem to come out of writings in the style of Edgar Alan Poe, but with illustrations. Among the most outstanding titles of this artist, we have Bat Out of Hell, Creepy, Bloodstar, and Heavy Metal Magazine, among others. Despite the extravagance that characterized him, his comics were always in great demand by the public.
This artist had a very defined coloring style, realistic for many. Relatively easy to achieve with today's technology, but quite difficult at that time. He always maintained his style until his death in 2020, when he had complications during heart surgery at 80.
Brian Bolland – Joker's Origins
Brian Bolland was an artist who worked in both DC and Marvel comics. His best work revolves around an iconic, well-known, and striking character from the DC world. We are referring to Batman's nemesis, The Joker. Bolland developed this character in several productions, including a comic book where he told the origins of the supervillain.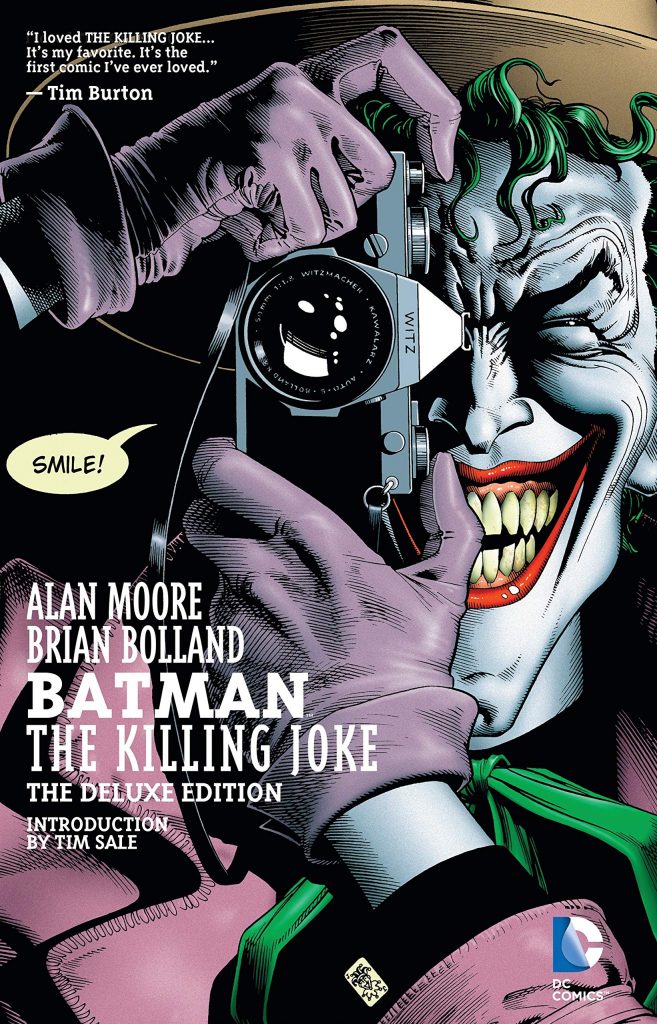 Image via DC Comics
We all know the Joker, a very violent and crazy villain who has no love for anyone and whose madness is out of the ordinary. In the comic book Batman the Killing Joke, Bolland shows the villain's origin: a man with little luck and success. In this comic, Joker was a comedian who had no future and was fired from a factory where he worked. Some thugs convinced him to rob the factory, but Batman stopped them, and Joker fell into chemical waste. This accident, together with the death of his wife, drove Joker to madness, creating the psychotic character.
Bolland won several awards with this character, such as the Haxtur Award for "Best Cover" for The Best Joker Stories. He also received a nomination for the Haxtur Award for "Best Cover" for Batman the Killing Joke. This comic book artist is still alive and active, creating comics for DC and independent content.
Guido Crepax and his "Valentina"   
Guido Crepax was a rather romantic and erotic artist, so to speak, born in Italy. He developed his career as an illustrator, working part-time, and architect. Crepax worked doing graphic art for different companies such as Shell, and some clinics, among other things.
After graduating, he came to work in the world of comics in 63, working in Linus magazine. He created the main character Neutron. However, he also developed an interest in one of the secondary characters of the plot called Valentina. He created a story around this character, exploiting her eroticism and sensuality.
This artist created other productions of female characters, such as Belinda, Bianca, and Anita. He also made other productions, the last being a version of Frankenstein in 2002. The artist died a year after his final publication was released, being missed by the artistic world in general.
Osamu Tezuka – Japan's Walt Disney 
Osamu Tezuka, known as the manga creator in Japan, was a Japanese artist born in Osaka. He was a fan of drawings and started with this movement after World War II. Osamu started his career in the manga, creating several. His most famous manga is Astro Boy, the story of a cybernetic boy who tries to save the world from disaster. This manga was successful in this Asian country, but it was also very popular in America and Europe.
Osamu created other productions such as Kimba The White Lion and New Treasure Island, which also had great success in Japan. This artist divulged the essence of manga and influenced other artists such as Monkey Punch and Akira Toriyama. 
Tezuka's last work was Phoenix. He retired and later died of stomach cancer in 1989.
Alan Davis and the Uncanny X-Men 
Alan Davis was an English artist who developed comics for DC and Marvel, although he stood out more in the latter. He participated in the English subsidiary of Marvel creating characters such as Captain Britain, who was a resounding hero in England. Another success he experienced was in one of the volumes of the comic book Uncanny X-men.
For this artist, what started as a hobby as a child became an obsession and then a profession, which would make him one of the most sought-after artists in the world of comics. He worked in several issues of X Men, The Avengers, Fantastic Four, and Thor, among other characters of this universe.
He has continued working with Marvel and DC on characters like Fantastic Four, Justice League of America, X-Men, the Avengers, and more recently, Guardians of the Galaxy: Mother Entropy.
Todd McFarlane – The Mind Behind Spawn 
If you are a fan of this darkly comic, you must know its creator Todd Mcfarlane. He created this fictional character inspired by a nightmare. When creating Spawn, McFarlane never imagined it would later become a toy, a movie, and a video game. Let's look at the author of such an iconic character.
This artist worked with DC and Marvel comics. For Marvel, his most known work was on The Amazing Spider-Man. Mcfarland challenged the tradition by drawing the superhero in impossible poses and created what is now known as the "spaggheti web."
After leaving Marvel, Todd founded his own company dedicated to graphic art and comic development, Image Comics. In 1996, he founded his own film and animation studio, Todd McFarlane Entertainment. 
MCFARLANE DAY AT GAMESTOP ON 4/30!

NEW toys coming & 15% off ALL McFarlane Toys starting TOMORROW @GameStop#mcfarlanetoys #mcfarlaneday #gamestop #spawn pic.twitter.com/jBD7j4mZ6L

— Todd McFarlane (@Todd_McFarlane) April 23, 2022
This comic book artist legends continues working, not only in comics but also in movies, shows, and toys. His company, McFarlane Toys, opened in 1994 and has distributed toys of our favorite superheroes ever since.
Neal Adams – Marvel and DC Comic Book Artist
If you are a fan of Marvel and DC, you should appreciate this artist's work. He has developed both heroes and villains in both universes. These include Green Lantern, Green Arrow, Batman, and The Avengers, among other characters.
This American artist has worked on several projects since the 70s. Neal Adams worked on Superman vs. the Amazing Spider-Man and Superman vs. Muhammad Ali. These two crossovers brought him many successes and good reviews from the public.
His drawing style is realistic, quite colorful, and somewhat daring. He still uses it today to design comics for both universes, although he has more affinity with DC.
John Byrne and the Superman Relaunch
John Byrne is a British/American comic book artist who has worked on X-Men, Fantastic Four, Hellboy, and Star Trek, among others. His most famous work was the revamping of Superman in 1986, which gave a different approach to the Man of Steel. That approach inspired the TV series Smallville and Louis and Clark.
While Byrne was in Marvel Comics, he worked on Uncanny X-Men, Fantastic Four, Indiana Jones, and The Incredible Hulk. Then, on his DC Comics stage, Byrne worked on The Untold Legend of the Batman and relaunching Superman.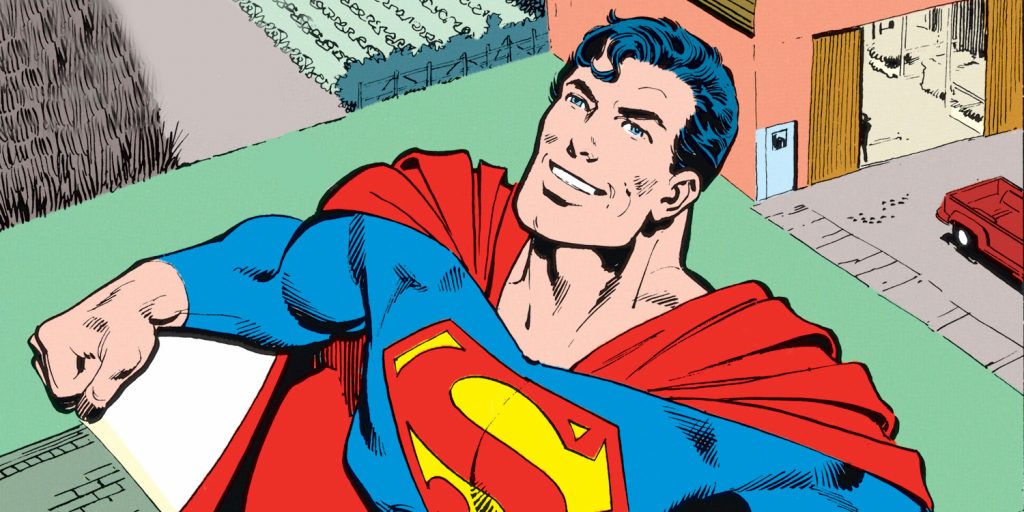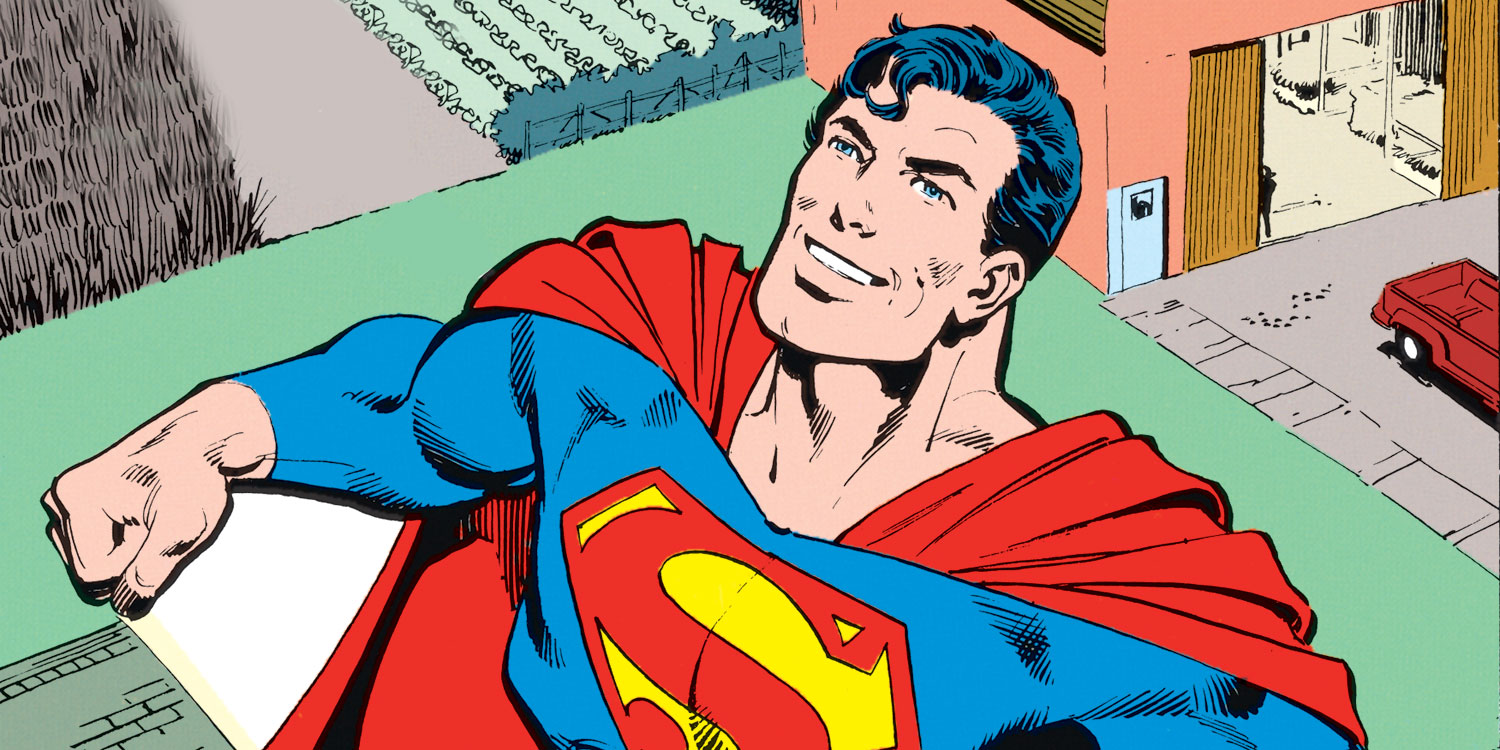 Image via DC Comics
John Byrne brought the Man of Steel back to life in the 70s and 80s. He showed a different concept of the story behind Superman. Byrne's version placed Kal as the only son of Krypton, living with Martha and Jonathan Kent and not wearing the suit until he is an adult.
Dave Gibbons with Watchmen
Dave Gibbons is an English artist who has worked in several comic book companies. Born in 1947, Gibbons is the leading creator of the comic book Watchmen. He has also participated in several DC productions, including Batman and Superman. Although it never came to fruition, this artist was on the verge of doing a Green Lantern volume.
The flagship character of this artist has been Dave Gibbons's Watchmen, which has given him several awards and the reputation of both editor and creative illustrator of comics. He currently continues to develop superhero characters for the DC universe.
As we can see, many artists have collaborated to make comics what they are today. Regardless of how much or little recognition they have received, the type of drawing, style, or location, they have provided high-caliber art to entertain everyone worldwide. 
Pick your favorite from this list of comic book artist legends and drop the name in the comments!  
 Featured Image via Pixabay
Leave a comment