Christian Bale As Gorr the God Butcher, First Look At Thor's Deadliest Villain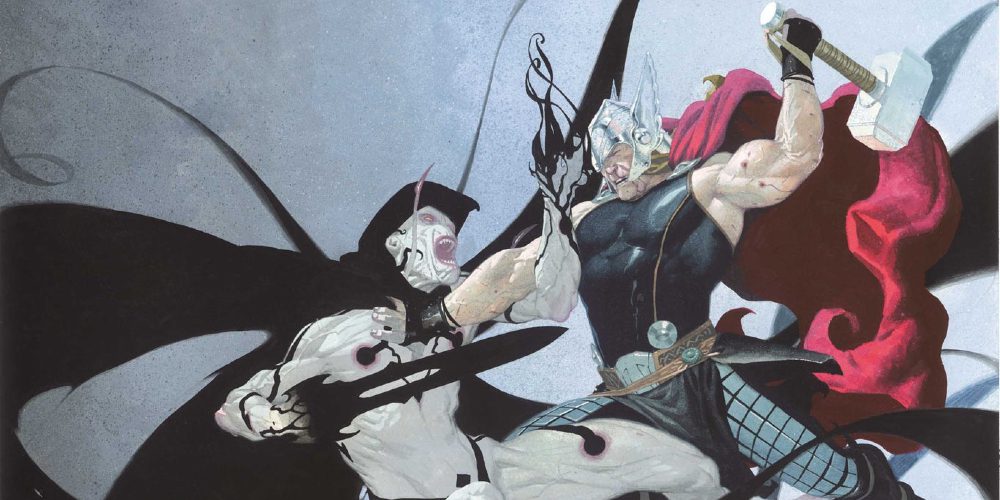 In the MCU, the Asgardians haven't had a great decade. During Thor: Ragnarok, Hela executed untold hundreds. Those who remained were able to escape on the shuttle Loki brings from Sakaar. But in the first 30 seconds of Avengers: Infinity War, we learn that Thanos killed half of the remaining Asgardian god population. By Endgame, we see that they set up their own small town in Norway. They used to occupy a planet. And some of those residents are "honorary" Asgardians, like Korg and Meek, and presumably other escaped prisoners from Sakaar. However, their tragedies are just beginning. Gorr, the God Butcher, is coming for them, and thanks to Daily Mail, we finally got our first look at Christian Bale as the character.
Christian Bale Will Look a Lot Like Gorr from the Comics – Creepy As Hell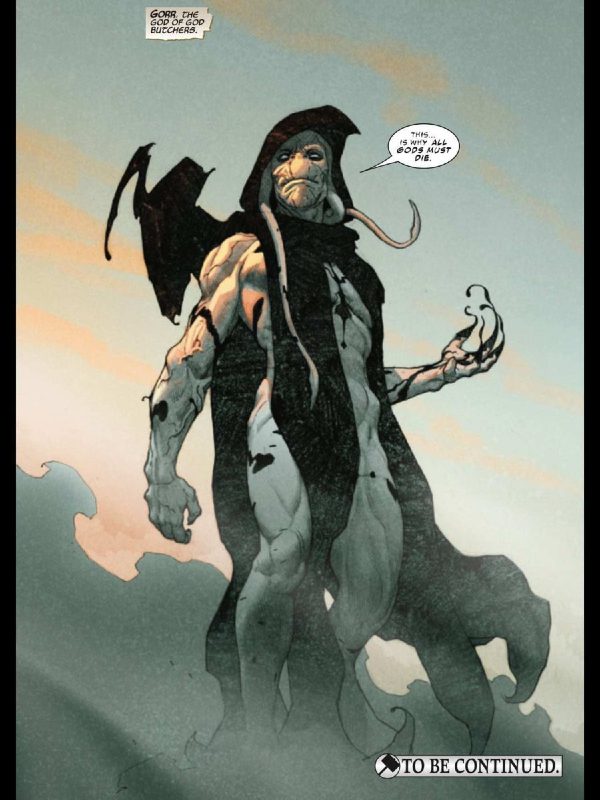 Just a healthy dose of nightmare fuel. (Image: Marvel Comics)
Esad Ribić's Gorr design isn't necessarily terrifying, but it is very off-putting. Not just because Gorr is albino, but the Voldemort-esque face and sunken eyes. Also, the weird tentacles draping down like hair, what's that about? It works for Ahsoka, but on Gorr seems wrong (which is why it works). So, since he's already a creepy villain, it's great to see that Christian Bale will be just as creepy when he plays Gorr in Thor: Love and Thunder:
The first look at Christian Bale as Gorr the God Butcher in Thor: Love and Thunder!

Filming has resumed in Malibu

(via Daily Mail) pic.twitter.com/2RHo4zG1VJ

— Thor: Love and Thunder News (@lovethundernews) August 4, 2021
Previous set photos revealed Melissa McCarthy's Thor: Love and Thunder cameo, where she'll play the stage version of Hela opposite Matt Damon's Loki and Liam Hemsworth's Thor. However, keep in mind that set photos are far from the finished product. The fact that Gorr already looks fairly comic accurate is great. It's a look well-suited for film. But we're likely to see some CGI touchups too. This leaves one more essential question:
Who will play Gorr the God Butcher on stage in Thor 5?
Featured Image: Marvel Comics
Roman Colombo finished his MFA in 2010 and now teaches writing and graphic novel literature at various Philadelphia colleges. His first novel, Trading Saints for Sinners, was published in 2014. He's currently working on his next novel and hoping to find an agent soon.
Leave a comment