Birds of Prey DC Black Label: Will Be the first DC Ongoing Series
A new Birds of Prey series was supposed to debut next month, from writer Brian Azzarello (Joker, Batman: Damned), but now DC is postponing the release to make it more suitable for their adult-content DC Black Label brand.
So, what does this mean?
Executives Have a Lot of Faith in Birds of Prey (And the Fantabulous Emancipation of One Harley Quinn)
Image via Warner Bros. Twitter
The new series, at first rated T+, won't come out until early 2020, the same time Birds of Prey (And the Fantabulous Emancipation of One Harley Quinn) hits theaters. It's pretty common for a character to get a new series that coincides with the film release. We're already seeing a lot of new Harley mini-series coming out of Black Label.
However, taking Birds of Prey over to DC Black Label gives us another indicator about the movie itself. It might be PG-13, but it will certainly walk the rated-R tightrope. If fans of the movie pick up the new series, expecting a similar tone, whatever T+ series they had didn't fit the film.
Brian Azzarello is the Black Label Writer
DC already reprinted Azzarello's Joker for their Black Label, and are doing the same with Luthor. But he also had the very first DC Black Label original story, Batman: Damned, which mostly made news for DC censoring Bruce's favorite Batarang
There was something affirmative in the dark there. (Batman: Damned #1, DC Black Label)
With Birds of Prey becoming a DC Black Label ongoing, it sets Azzarello up as the tone-setter for future Black Label ongoing titles. It's one thing to tell a dark and adult Batman story for 3-6 issues. It's contained. But to do so perpetually is a lot more difficult, and asking a lot from readers.
DC Black Label = Marvel Max?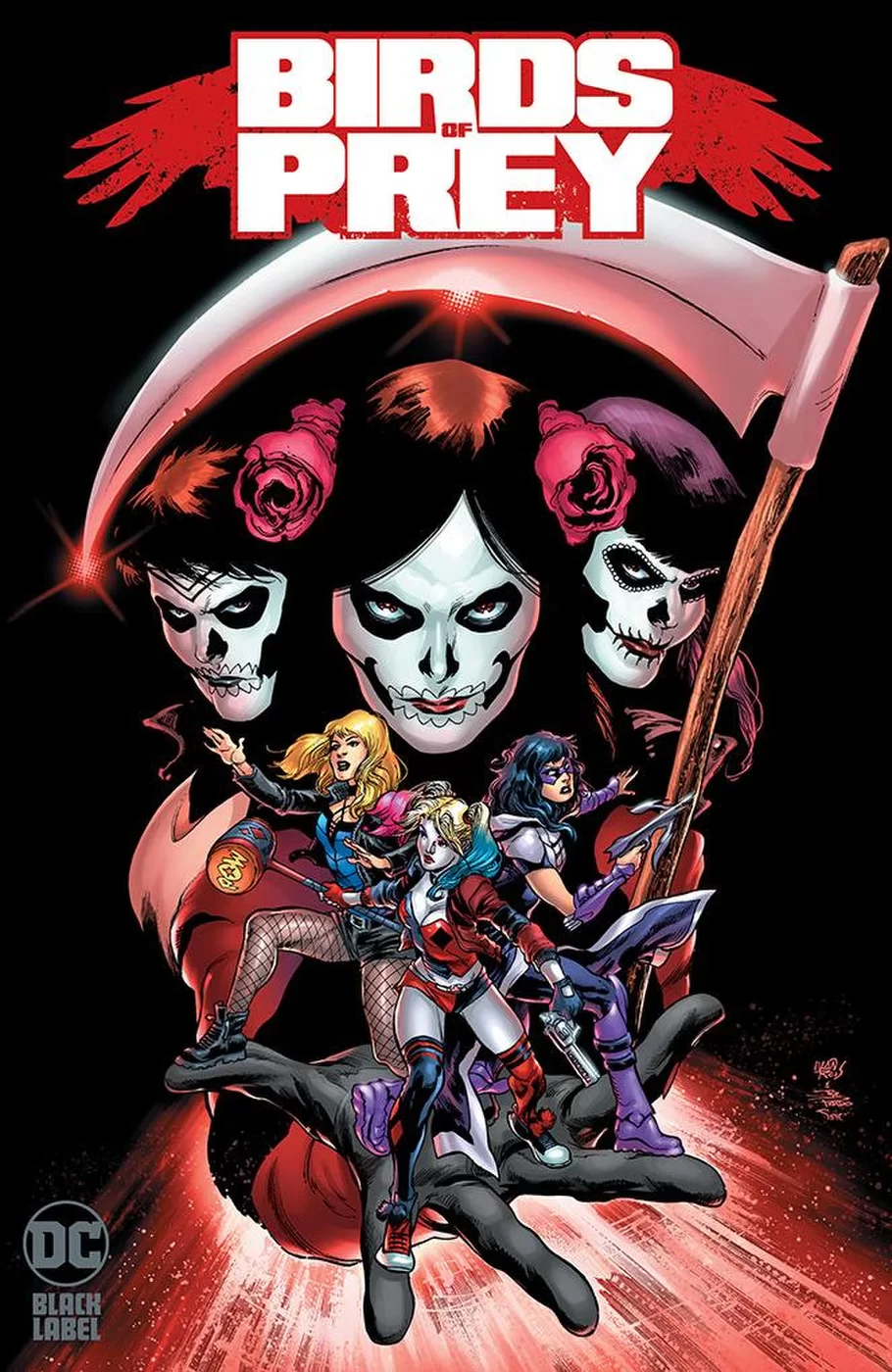 New Black Label Cover (DC Comics)
Yes and no. A DC Black label ongoing series for a team like the Birds of Prey (street level, violent) certainly has the same potential as the long-running Punisher Max over at Marvel, but the tone is very different. Marvel MAX, like it sounds, is kind of Marvel: Hardcore! DC Black Label is more about prestige than the ability to have sex and violence. After all, when other brands use the term "black label," it's generally to signify the best quality product (Like Johnnie Walker Scotch Whiskey).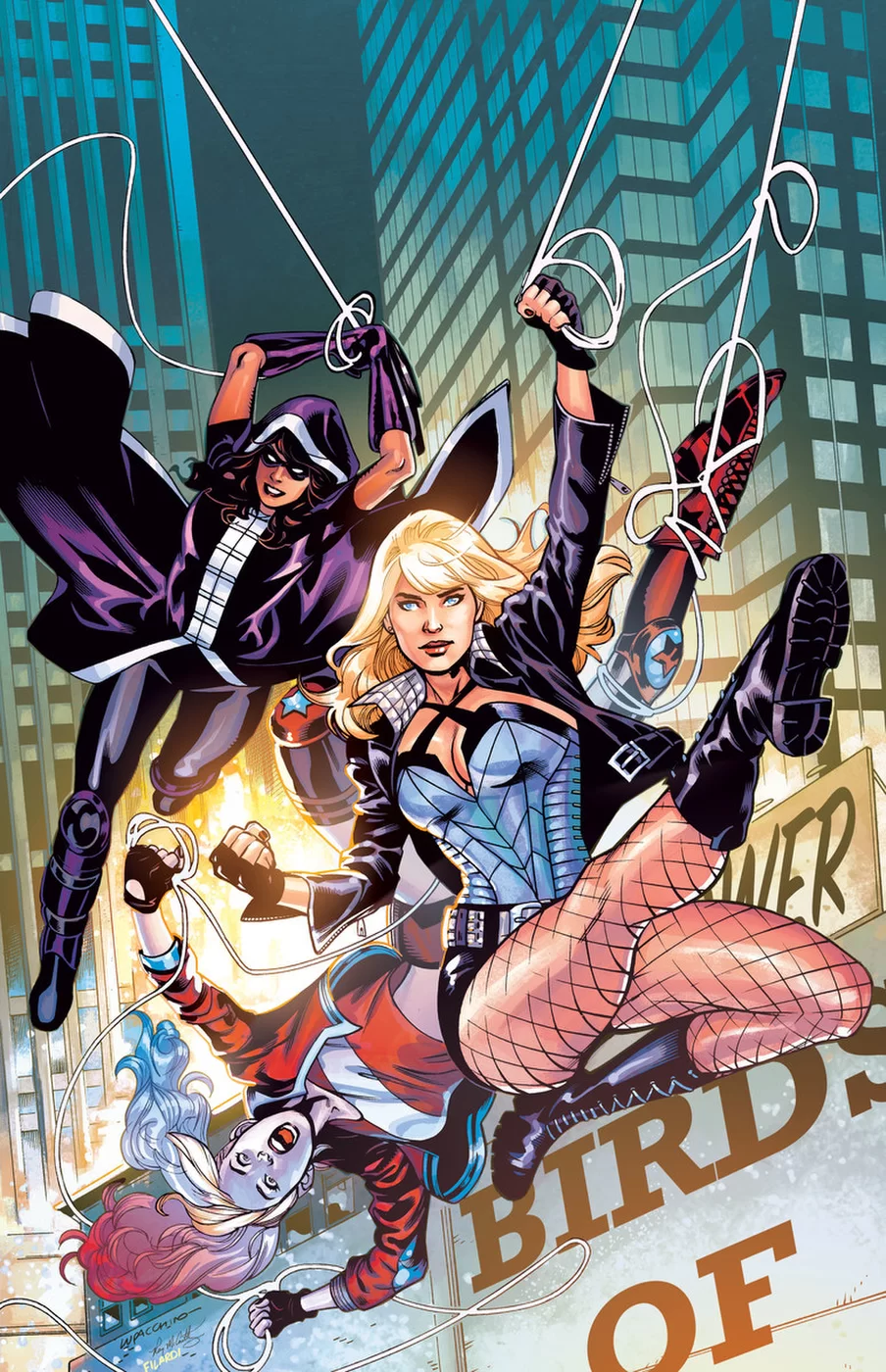 Original cover (DC Comics)
This also means that DC has a lot of faith in their Black Label, and if Birds of Prey proves successful, we'll get even more ongoing titles. Personally, we're long overdue for a Booster Gold Black Label story. (I'm also waiting for Squirrel Girl: Max)
(Featured Image: DC Comics)
Source: Newsarama
Roman Colombo finished his MFA in 2010 and now teaches writing and graphic novel literature at various Philadelphia colleges. His first novel, Trading Saints for Sinners, was published in 2014. He's currently working on his next novel and hoping to find an agent soon.
Leave a comment