Best 2019 Horror Comics And Graphic Novels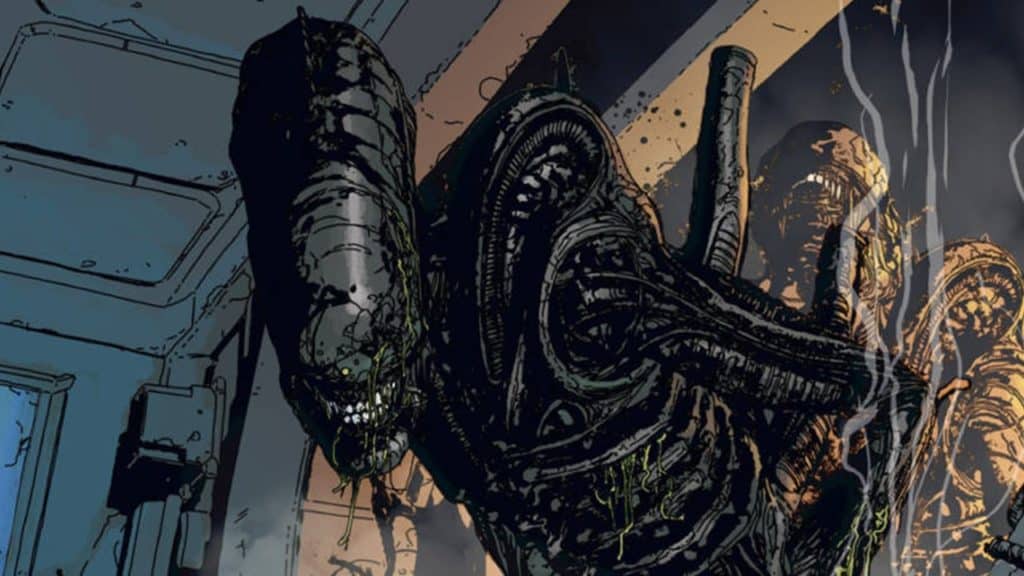 Fans of horror comics and graphic novels have a lot to be excited about this year. 2019 has been a fantastic year for horror fans, and some of the most exciting books are available now for purchase. To get a good idea of the year's hottest releases, here are a few of the best 2019 horror comics and graphic novels.
There are a lot of great sci-fi and fantasy horror games (like Sekiro: Shadows Die Twice) and 2019 horror comics out this year. Horror fans love a great story and thrills throughout. That's why 2019 has been so much fun for comics and graphic novels. The best comics of 2019 for horror fans push the envelope. Likewise, they thrill from start to finish. With so many issues out on the market, here are the sleeper hits in horror.
Best 2019 Horror Comics and Graphic Novel Themes
A lot of great horror comics and graphic novels are surrounding a few key themes.
Murder
A big hit right now is stories about murder. With so many true crime series out now on Netflix and other streaming channels, murder is popular. As a theme, it allows horror to take a very human form. Things in horror murder comics and graphic novels feel very real. Whereas aliens, demons, and other supernatural things feel a bit less believable.
Demons
For some reason, vampires and werewolves are no longer the big thing. Now, demons are a popular part of horror comics. As always, demons represent something mighty and evil. For a lot of reasons, Satan and other demonic things really send the fear home for readers. Demons bring a lot fear to the table. Now, let's get into the best horror comics and graphic novels 2019!
Best 2019 Horror Comics – Sleeper Hits
Girl in the Bay
This series from Dark Horse thrives on being a revelation of great storytelling. A best 2019 horror story, the series is dark, but the characters bring heart to the gruesome narrative. A seventeen year old girl stars as the product of a murder mystery. The murder takes place in 1969, when Kathy Satori is attacked and thrown into the bay outside Brooklyn. Thought to be dead, Satori fights her deadly situation and survives. Around every corner awaits a new threat and danger.
The scariest thing about the Girl in the Bay is the fact that the entire time, another version of Kathy has been living her life. The doppelgänger is suspiciously normal. Something is clearly going on here, but what? The double happens to be her murderer, and the story that follows is one of ghosts and horror. Violence is not what makes this series scary. The horror comes from eerie people and horrible things they are willing to do. With three issues out now, and three on the way, Girl in the Bay is the scary story you have been waiting for.
Obey Me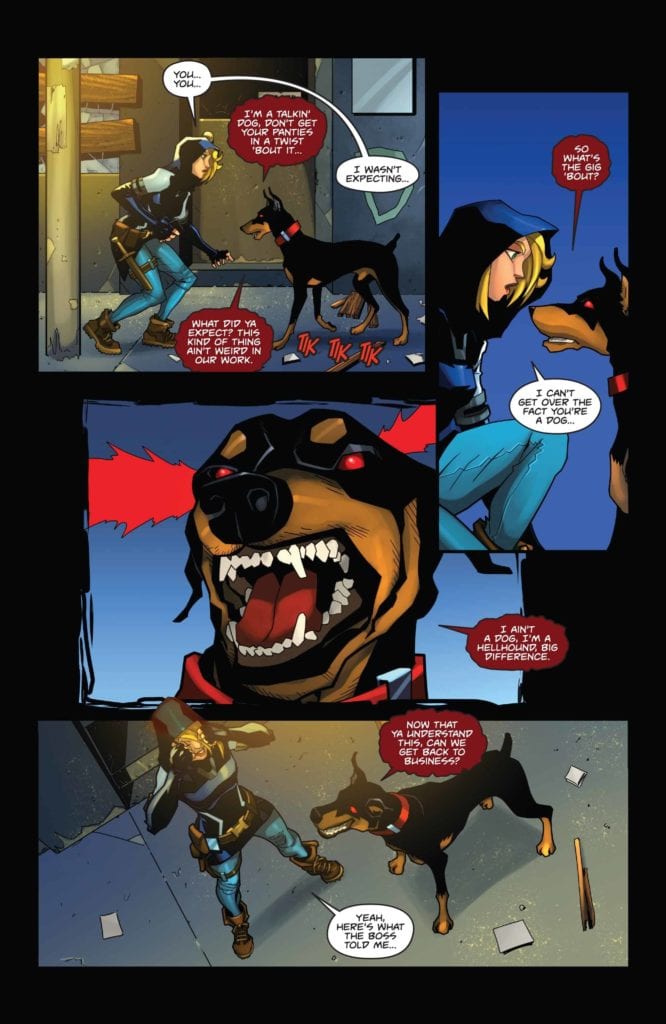 Obey Me is a series from Dynamite Comics. The setup for 2019's Obey Me is very simple. Two soul collectors go to retrieve a soul from someone. During the adventure, they arrive to the Slums, a terribly gross and defiled place. The worst of the worst live in the Slums. Likewise, the Slums are filled with danger. When they arrive, they realize nothing is normal about this job.
The debtor whose soul is on the line is hard to find. Mostly because of the Vikers. The Vikers are a dangerous gang out to keep Vanessa and Monty from doing their job. Two demons purchase the soul, leading to more conflict. Now, more people than ever want this man's soul. Conflict arises, leading to a hellish battle involving evil versus evil.
The Demon and its Hellhound are not looking to lose this soul. But why are they so determined to protect it? The Obey Me duo look for a fight in this series. A conflict of horrifying follows in every issue. The series is three issues into its current run, continuing with three more to come.
Alien 3
The screenplay for Alien 3 was never used. There are a lot of movies that never get made in Hollywood. That being said, Alien is a huge title. The entire film will be a graphic novel, bringing it back to life. For now, Alien 3 releases in single issues before the complete package is released. Alien 3 follows the familiar crew from the series. Alien is scary and full of Xenomorphs. Unfortunately, the horror does not stop there. The controlled environments in the space station become unstable, leading to another disaster.
Hicks, Spence, and the others find danger everywhere. Xenomorph embryos hatch all around the station, leading to chaos. It might be too late to fix the problem, but a fight is sure to come! The scariest thing about Alien is the Xenomorph creatures. There are a lot of violent scenes in Alien 3, just like the movies.
Smashed: Junji Ito Story
Smashed: Junji Ito Story is a tale of haunted houses and horror. Nightmares happen every day for Junji Ito, and the mystery never stops. A secret nectar is the center of a zombie-like takeover. All of the threats center around a haunted house, but it is not from this world.


From the cover, the horror in Smashed: Junji Ito Story is a terrifying tale that you can see right away. The art style is as scary as any other graphic novel in 2019. With a lot of scenes that stay with the reader all night long, the story is hard to beat. Readers will love the story, art, and horror that comes with Smashed: Junji Ito Story.
Dive into Best 2019 Horror Comics and Graphic Novels
For a scary story, these sleeper hits are hard to beat. The content in these books is scary, thrilling, and overall a great read. In a lot of ways horror is changing. More and more stories involve demons and murder. These are no exception, and do it very well. No matter how many horror comic books and graphic novels you read, they never get old! Add these to your collection as soon as possible if you love a good scare. Geek out with these scary horror stories today!
Taylor is the Gaming Editor of Comic Years and a lifelong fan of video games. He holds two degrees in Political Communication and wrote a Master's Thesis on resistance movements, race, and the exploitation of college athletes. His wife and two Toy Australian Sheppards keep him sane.
Leave a comment