Avengers: Infinity War and Endgame Watch Party Gives Lots of Goodies, Secrets, and Alternative Scenes
It's been one year since Avengers: Endgame blew our minds, the collective culture, and box office records. To celebrate the occasion, directing team the Russo brothers, Robert Downey Jr., and screenwriters Christopher Markus and Stephen McFeely held a two-night live-tweeting Avengers watch party. And they didn't disappoint. The nuggets of behind the scenes facts and videos are enough to fill a few more Blu-ray discs of content. From characters they had to cut to characters that got more screen time than they originally planned, and a bunch of alternate scenes that they cut from the script. Some for very obvious reasons.
The Avengers Watch Party Could Have Been Longer, More Epic, and Not as Good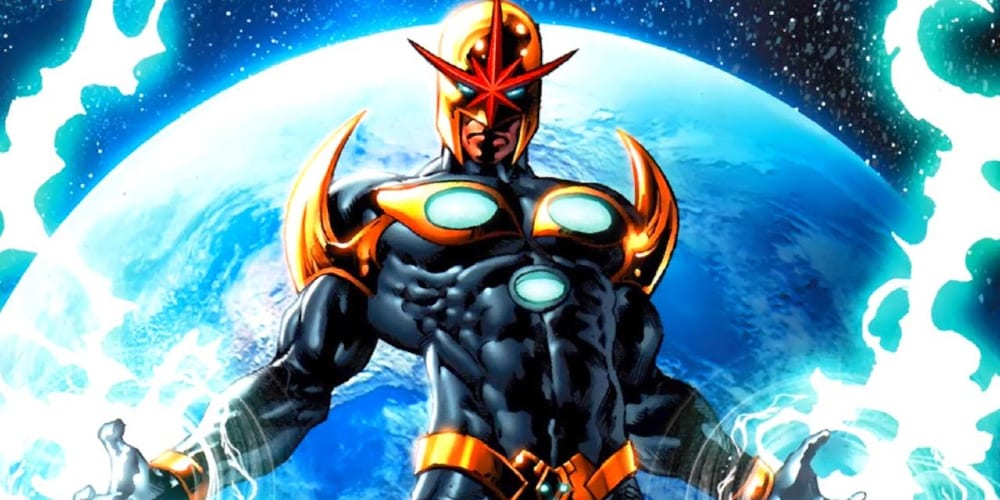 Who would have played the last Nova Corp Member? (Image via Marvel Comics)
Some of the initial ideas that Markus and McFeely had for Infinity War and Endgame sound great on paper—and just on paper. For instance, the first draft had Thanos attacking Xandar and destroying the Nova Corps. Of course, one Nova Corps member would have survived. Richard Rider. Instead of Hulk crashing through the Sanctum Sanctorum, it would have been Nova…who we had no emotional attachment to and just met. Having John C. Reilly reprise his role and crash into Strange's home would have made more sense. It would have been nice to see the Nova Corps again, but the emotion of the opening scene aboard Thor's ship couldn't be matched.
But there were even more crazy ideas that the writers revealed during the Avengers watch party. For instance, instead of Rocket and Thor going to Asgard in Endgame, it was Iron Man and Thor. And for some reason, Iron Man arrived in the stealth armor the kid in Iron Man 3 suggested…and battled Heimdall. Would the fight be cool? Absolutely. Was it pointless? To an extreme. But not as pointless as the original plans for War Machine and Nebula on Morag. When the two arrived for the power stone, the planet was supposed to be covered in water, so the duo obviously had to fight a giant alien sea monster. Again, cool—but really pointless.
Emotional Last Days for Two Avengers
Avengers: Endgame ended in such a way where at least two characters were truly finished with their roles (outside of maybe a cameo here and there). Robert Downey Jr and Chris Evans. And their last days of shooting were just as emotional as their final scenes. But instead of describing them, just watch and try not to choke up:
Downey's last day on set after shooting the "I am Iron Man" moment. The very definition of a legend. We love this man 3000. @RobertDowneyJr #AvengersAssemble pic.twitter.com/wIiQ5AwsDJ

— Russo Brothers (@Russo_Brothers) April 28, 2020
This is from @ChrisEvans's last day of playing Captain America, ever. Much love and respect to you sir. What an amazing run. #AvengersAssemble pic.twitter.com/LreTlM2JrZ

— Russo Brothers (@Russo_Brothers) April 28, 2020
There Were a Lot of Changes From Draft One to the Finished Film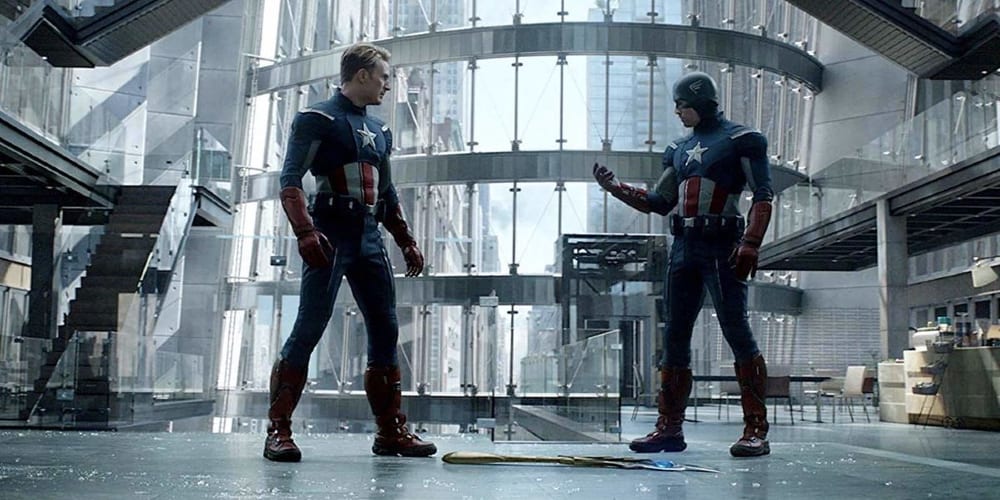 In a much sadder universe, we would have never gotten the "America's Ass" scene. (Image: Avengers: Endgame, Marvel Studios)
Originally, the Avengers were never going to go back to the Battle of New York in the first Avengers movie. It's hard to imagine Endgame without those moments. And just as they cut Tony Stark's soul stone moment, they didn't even film Bruce Banner's—who did he see? Hulk, of course. The two would have had a conversation.
Speaking of Hulk and Bruce talking, that was also supposed to happen in Infinity War. Smart Hulk's introduction was originally going to be on the Wakandan battlefield, as he burst out of the Hulkbuster. That would have been a fantastic moment and could have worked too, but there was something about seeing Smart Hulk after the "five years later" title card that made the missing years feel a lot more real.
At one point, to reflect the original comic, Nebula did wield the Infinity Gauntlet, but for Endgame, it just didn't make sense. One scene that everyone wanted—Cap meeting Red Skull on Vormir—also didn't make it mostly because it didn't make sense for Cap to be there. And another cut moment? One of the Doctor Strange rescue scenes where he became the Iron Mage, wearing Tony's nanotech armor.
So, there were other versions of this rescue. Some were just too awesome (and long) to keep. But still, one can dream… #Infinitywar #QuarantineWatchParty -SM pic.twitter.com/ZToVfWpnHg

— ComicBook.com (@ComicBook) April 27, 2020
The Avengers Watch Party Could Be a Great New Trend During the Quarantine
A couple of weeks ago, James Gunn hosted a Guardians watch party, and similarly to the two-night Avengers watch party, he revealed a lot of great nuggets of information. Taika Waititi also held his own Thor: Ragnarok night earlier this month. Marvel still has 19 other films, and a lot of magnificent directors and creators who, like most of us, are stuck at home doing nothing. But it would be great if the directors of those first six films held watch parties. John Favreau, Kenneth Branagh, Joe Johnston, Louis Leterrier, and Joss Whedon are kind of the founding fathers of the MCU. Favreau is basically the George Washington, which I guess makes Kevin Fiege Benjamin Franklin. We need Fiege to join in on these. Granted, he's busy making the next (counting on fingers) 9000 Marvel movies, but he can still join for a night!
Take a look at ComicBook.Com's Twitter page for more little tidbits. And while we're reminiscing, what moment from Endgame stuck with you the most? For me, it might be the death of Scott Lang's tacos. Or the portals. It's a close call.
(Featured Image Via Twitter)
Roman Colombo finished his MFA in 2010 and now teaches writing and graphic novel literature at various Philadelphia colleges. His first novel, Trading Saints for Sinners, was published in 2014. He's currently working on his next novel and hoping to find an agent soon.
Leave a comment