DC Pride Funko 2022: DC Comics And Funko Unite For Special Pops!
Funko is no stranger to philanthropic endeavors. Whether it's their partnership with The Breast Cancer Research Foundation or their work with Make-A-Wish, the toy manufacturer brings awareness to special causes. They continue in that tradition with DC Pride Funko Pops in 2022. Pride Collection 2022 is the initiative that Funko recently announced. This newest line of Funko Pops! features several LGBTQ+ DC characters. Rainbow paint and packaging adorns said figures. Funko's goal is to use the brand recognition of some of the most prolific fictional characters to make the general public aware of the very real plight of an underserved community.
Funko Continues Their Charitable Efforts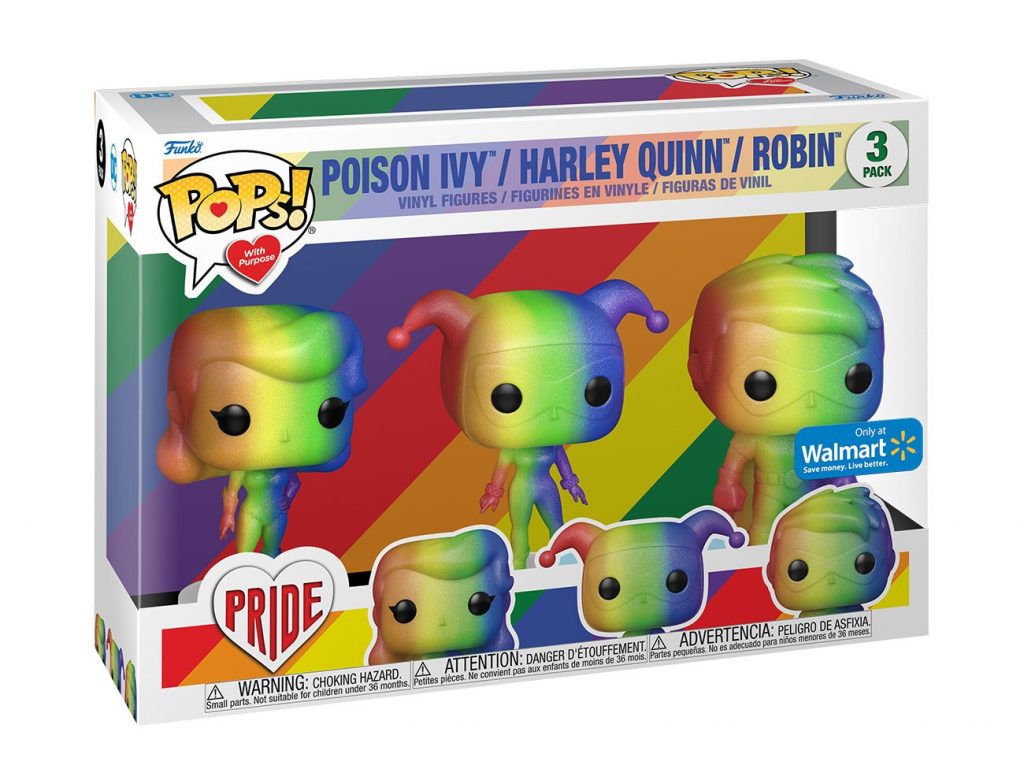 Image via Funko Pops
Firstly, Funko's Meridia Clark said this about DC Pride Funko 2022; "To show our support of the LGBTQ+ community we're continuing the Pride collection through our Pops! With Purpose initiative. Introduced in 2021, Pops! With Purpose ties some of the world's most beloved characters in Funko Pop! aesthetic with philanthropic causes that are important to our company, community, and fans. Our Pops! With Purpose Pride collection is a celebration of inclusivity and acceptance. Funko fully supports the LGBTQ+ community and rejects intolerance and discrimination. At Funko, fun is for everyone! In celebration of Pride, a donation has been made to the It Gets Better Project, an organization that uplifts, empowers, and connects LGBTQ+ youth around the globe, in coordination with this program."
Claudia Becker and Mike Becker founded Funko founded in 1998. In spite of an early bankruptcy scare, they made quite the comeback as they got the license to make bobbleheads for the Austin Powers franchise. The Beckers sold the company in 2005 and ownership changed hands a few times. Although they've made several popular toy lines, nearly nothing compares to their very first wave of Funko Pops!. Announced at San Diego Comic-Con 2010 and fully revealed at the 2011 New York Toy Fair, Funko Pops! took the world by storm. In the decade-plus since then, the company released lines based on everything from Doctor Who to Dragon Ball and from Ghostbusters to Harry Potter. They currently have over 1,100 licenses with a multitude of companies.
DC and Funko Pops Join Forces For Pride 2022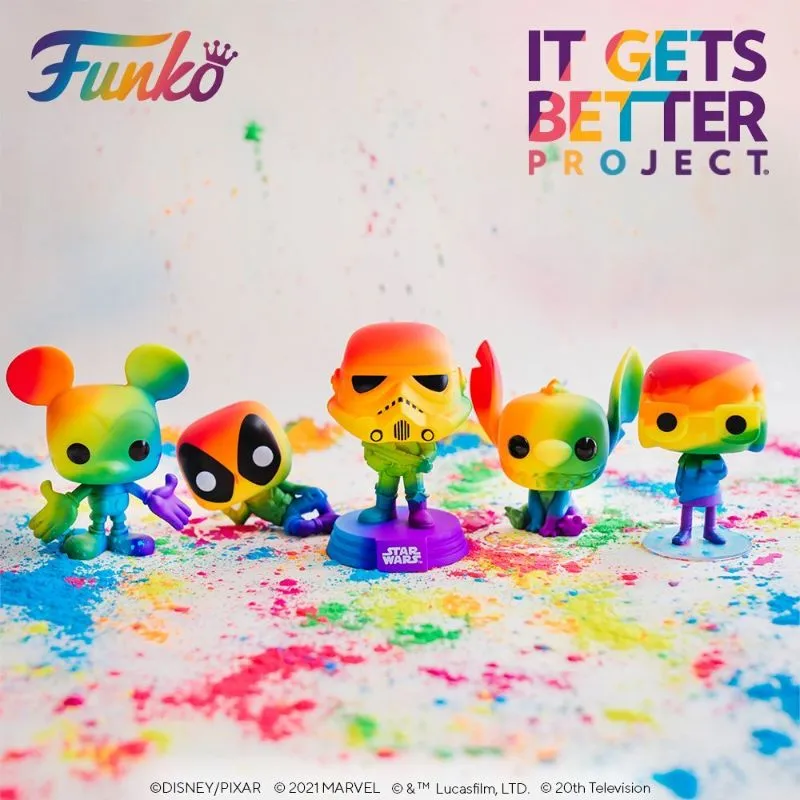 Image via Funko Pops
Journalist Dan Savage and his husband, Terry Miller created the It Gets Better Project in 2010 as a suicide prevention program to help LGBTQ+ youth see that things will improve. Equally important is the fact that their partnership with Funko began last year, featuring Pride-themed Disney and Star Wars characters. Funko and DC Entertainment now bring us the first wave of LGBTQ+ Pops!; not only will we see the power couple of Harley Quinn & Poison Ivy, will be joined by a Robin Pride Funko Pop! for Tim Drake. There will likely be many more to come.
Seeing that Funko has so many interesting characters to choose from for later waves, there are dozens of potential figures for down the road. They could release anyone from Golden Age Green Lantern, Alan Scott to the second person to take up the mantle of the Question, Renee Montoya, and even the Future State Superman, Jon Kent. Furthermore, if they ever release Aqualad (Jackson Hyde), Batwoman, Negative Man, Thunder (Anissa Pierce), or John Constantine, they're as good as purchased by me. By and large, this is an exciting time for Funko Pops! and for the charitable causes that they work with. 
The First Wave of DC Funko Pride Pops! will be released in June 2022
What say you? What other characters need the DC Pride Funko Pop! treatment? Sound off in the comments below.
Gene is a writer/filmmaker that has worked in many genres across various media. He is the writer behind the animated feature, Peter Pan: The Land of Forever, which features actors such as Ben Foster, Danny Trejo and Tom Sizemore. He's written the horror films Raw Stake and Highway 666, a spy-thriller/drama titled Glorie Days and the romantic drama, Magnetic North. He also wrote the fantasy TV pilot, The Crusaders and was a quarter finalist in the 2021 Creative Screenwriting Animation competition. Gene was a contributing writer for the Eisner Award winning Puerto Rico Strong anthology. He has a horror comedy series with Action Lab Entertainment called The Ghoul Agency. In addition to this, Gene is a sports journalist that has covered in professional wrestling for TheScrumSports.com and OneOfUs.net. He's also written the pro-wrestling novel, 40 Years 80 Matches.
Leave a comment