Penguin Random House Will Absorb Simon & Schuster To Form A "Megapublisher" Company
Some news in the world of books this week. The publishing house Simon & Schuster has been purchased by Penguin Random House in a 2 billion dollar deal. Penguin Random House is currently the largest publishing company in the United States. Simon & Schuster formerly held the number 3 spot. Now as the two companies merge, they will create a 'megapublisher,' and that is raising some concerns in the publishing world.
The Five Major Publishing Houses
Image via Penguin Random House
Book publishing sometimes feels both unnecessarily complicated, and yet overly simple. There are countless small press publishers who struggle to get their books into the hands of readers. Then there are ways of self-publishing, but nowadays most people have to rely on Amazon for that, something that is problematic on multiple levels.
Over the years, there have traditionally been five major publishing houses. Some of the other major publishers include Hachette Book Group, Harper Collins, and Macmillan Publishers. In a plot twist, many were hopeful that the Rupert Murdoch-owned Harper Collins would acquire Simon & Schuster instead. This would have led to a smaller combined publishing company that could still compete with Penguin Random House.
Image via Penguin Random House
Penguin Books and Random House Publishing also used to be separate entities until 2013 when the two merged. Penguin Random House is run by a German entity called Bertelsmann. Simon & Schuster was formerly a part of the entertainment conglomerate Viacom, who also owns Comcast.
A statement released by the Penguin Random House chief executive doesn't really tell us much about their plans for the future.
"We can successfully unite company cultures and prestigious publishing teams while preserving each imprint's identity and independence. Simon & Schuster aligns completely with the creative and entrepreneurial culture that we nurture by providing editorial autonomy to our publishers."
In response, the Author's Guild gave the following statement.
"Less competition makes it even more difficult for agents and authors to negotiate for better deals, or for the Authors Guild to help secure changes to standard publishing contracts. Because authors, even best-sellers, don't have a lot of options about where else to publish."
Image via Macmillan Books
"Blockbuster" Publishing Is A Problem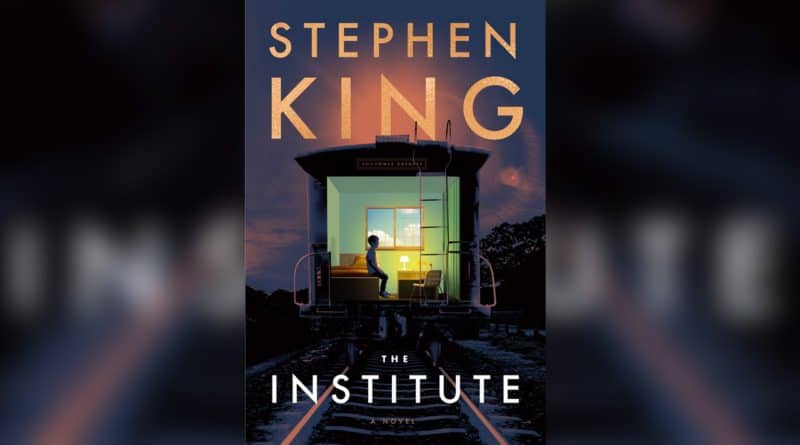 Image Credit: Simon and Schuster
The trend towards large entertainment corporations buying up book publishers has caused alarm in the book world for years. However, those fears are only growing with a new "megapublisher" on the horizon. This kind of monopoly over any market raises antitrust concerns. With the merger of Penguin Random House and Simon & Schuster, the new company will publish over a third of the books in the United States. This will mean less competition for new books, that will lead to authors getting paid less. It will also negatively affect new writers who don't have an established readership. The Author's Guild reminds us that previous mergers like this one have led to "editorial layoffs, canceling of contracts, and a reduction in diversity among authors and ideas."
Critics say that the move will lead towards "blockbuster" publishing, with fewer independent books from new authors. This is similar to other current trends in the entertainment landscape, a move toward blockbusters in movies or books inevitably means that smaller stories and independent creators slip through the cracks.
Don't Forget About How Much Amazon Has Hurt Publishers
Image by Jessica Ruscello via Unsplash
Some proclaim that this is a strategic move on the part of the publishing companies to fight back against Amazon. It is easy to forget that Amazon actually started as a bookstore. It quickly ballooned into a company that sells everything you (don't) need, with a 2-day delivery promise. However, Amazon's online bookstore went a long way to putting Borders Books out of business back in 2011. Amazon has also drastically affected the business of Barnes & Noble Booksellers, our last remaining bookselling chain. This is not even mentioning of course the way Amazon has negatively impacted small, independent bookstores around the country.
So what is better for the publishing industry? Opinions vary, and it is a difficult question to answer. The better question for us here at Comic Years might be: how will this affect the books that we read? Well the good news is that you are likely to see more titles from your favorite authors, but they are likely to get paid less for that work than they were before. And there will also likely be a decrease in new books from authors you've never heard of. That is absolutely a problem in the sci-fi and fantasy realm, as well as in the world of comic books. These are areas where new voices are essential to the ongoing evolution of the genre.
Only time will tell how this merger will really affect the world of books, and you know we will be keeping an eye on what is to come. To stay up to date, be sure to follow Comic Years on Facebook and Twitter today.
Emily O'Donnell is a writer and photographer with roots in some of the earliest online fandoms. She cut her genre teeth on the Wizard of Oz books at the tender age of 6 years old, and was reading epic adult fantasy novels by the age of 10. Decades later, she still consumes genre fiction like there is no tomorrow. She is delighted to be living through the golden age of sci-fi and fantasy popularity. She is unashamed of the amount of fanfiction that still lingers online under her name.
Leave a comment