Edgar Wright's New Production Company Will Adapt The Daevabad Trilogy For Netflix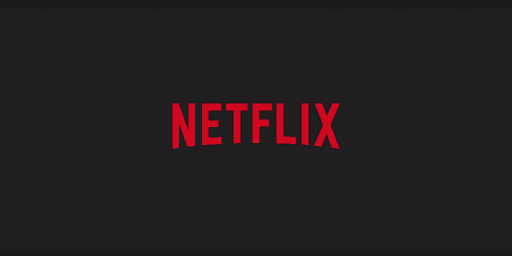 Edgar Wright is known in the genre community as the director who almost made Ant-Man, but did direct Scott Pilgrim Vs. The World. Now he has formed his own production company 'Complete Fiction' and landed a deal with Netflix. Wright's company will adapt several books for adaptation, including The Daevabad Trilogy by S.A. Chakraborty.
Edgar Wright Will Produce The Daevabad Trilogy For Netflix
The Daevabad Trilogy is the debut work author S.A. Chakraborty. The series draws inspiration from Islamic folklore. It is set in a world where djinn mix with humans. The djinn of The Daevabad Trilogy have their own city, society, and tribes. They also have an intense hatred for humans who enslave them and force them to commit magical atrocities. The series delves deep into the lore of the djinn, in order to create a fantastical world that is rife for cinematic adaptation. The first two books in the trilogy The City of Brass and Kingdom of Copper are out now. The third book, Empire of Gold is due for release on June 30, 2020.
Image via Harper Collins
A synopsis for City of Brass gives an idea of what to expect from the adaptation.
"On the streets of eighteenth-century Cairo, Nahri is a con woman of unsurpassed skill. She makes her living swindling Ottoman nobles, hoping to one day earn enough to change her fortunes. But when Nahri accidentally summons Dara, an equally sly, darkly mysterious djinn warrior, during one of her cons, she learns that even the cleverest of schemes can have deadly consequences.

Forced to flee Cairo, Dara and Nahri journey together across hot, windswept sands teeming with creatures of fire and rivers where the mythical marid sleep, past ruins of once-magnificent human metropolises and mountains where the circling birds of prey are more than what they seem, to Daevabad, the legendary city of brass.

It's a city steeped in magic and fire, where blood can be as dangerous as any spell; a city where old resentments run deep and the royal court rules with a tenuous grip; a city to which Nahri is irrevocably bound—and where her very presence threatens to ignite a war that has been simmering for centuries."
Other Adaptations For Netflix Coming From Edgar Wright
Edgar Wright | Image via Wikimedia Commons
Wright is a director known for his colorful, fast-paced films that also include Baby Driver, and the zombie comedy Shaun of the Dead. He will bring his aesthetic to several adaptations for Netflix. Variety reports that among the offerings from Complete Fiction is also an adaptation of  Jonathan Stroud's Lockwood & Co., described as a "supernatural action-adventure detective series." We will also see an adaptation of Tade Thompson's sci-fi horror trilogy The Murders of Molly Southbourne. The synopsis tells us the following.
"The rule is simple: don't bleed.

For as long as Molly Southbourne can remember, she's been watching herself die. Whenever she bleeds, another molly is born, identical to her in every way and intent on her destruction.

Molly knows every way to kill herself, but she also knows that as long as she survives she'll be hunted. No matter how well she follows the rules, eventually the mollys will find her. Can Molly find a way to stop the tide of blood, or will she meet her end at the hand of a girl who looks just like her?"
Emily O'Donnell is a writer and photographer with roots in some of the earliest online fandoms. She cut her genre teeth on the Wizard of Oz books at the tender age of 6 years old, and was reading epic adult fantasy novels by the age of 10. Decades later, she still consumes genre fiction like there is no tomorrow. She is delighted to be living through the golden age of sci-fi and fantasy popularity. She is unashamed of the amount of fanfiction that still lingers online under her name.
Adaptation News
Adaptations
Edgar Wright
Jonathan Stroud
Lockwood & Co
Netflix
S.A. Chakraborty
streaming services
Tade Thompson
The Daevabad Trilogy
The Murders of Molly Southbourne
TV Show
Leave a comment