Female Genre Authors Took Home The Top Prizes At The 2020 Locus Awards
The 2020 Locus Awards were held (virtually) last week, hosted by sci-fi author Connie Willis. The awards are held annually and presented by Locus Magazine. There was a lot of great work nominated for this year's awards. And we are happy to announce that the majority of the top awards were taken home by female genre authors. Women are marking the new wave of sci-fi and fantasy and this year's Locus Awards prove that. Black voices also took home some major prizes, making some incremental progress in the diversity of book awards. Let's take a look at the winners of the 2020 Locus Awards.
Charlie Jane Anders and Seanan McGuire Take Home The Top Locus Awards

Charlie Jane Anders | Photo by Sarah Deragon/Portraits to the People via the Author's Website
Author Charlie Jane Anders took home the award for Best Science Fiction novel. Her novel The City In The Middle of the Night won out over Margaret Atwood's The Testaments – that split the Booker Prize last year. Charlie Jane also beat out her own partner Annalee Newitz who was nominated for The Future of Another Timeline. Anders also won the Locus Award for Best Short Story with her title The Bookstore At The End of America. What a year for Charlie Jane!
Seanan McGuire's Middlegame won Best Fantasy Novel at the 2020 Locus Awards. McGuire has won before for her Wayward Children series. Middlegame is a standalone novel that still feels like it could exist in that world. I was personally rooting for The Starless Sea by Erin Morgenstern, one of my favorite fantasy novels of last year. McGuire also beat out awards season favorite Anne Leckie whose first fantasy novel The Raven Tower was also nominated.
Marlon James Makes Progress For Black Genre Authors With His Win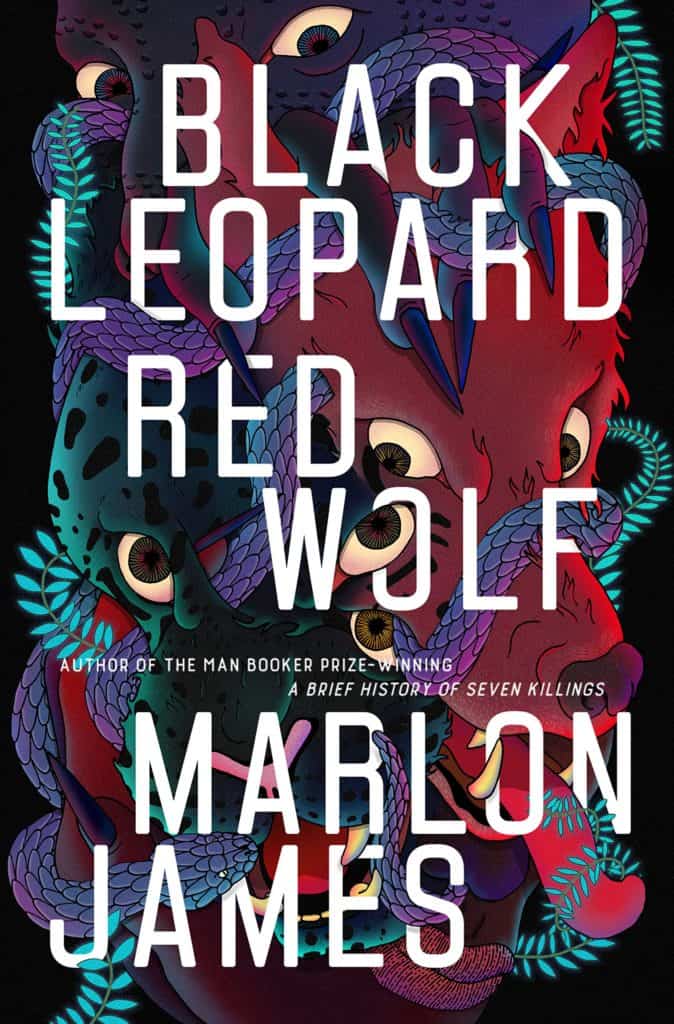 Image via Penguin Random House
Marlon James won the award for Best Horror novel with his book Black Leopard, Red Wolf. James is an outspoken critic about the lack of diversity in genre fiction. The novel has roots in African folklore and tradition. I was a bit surprised to see this book nominated under the horror category. James has spoken often about how he wrote Black Leopard, Red Wolf as an African-based fantasy. Still, this is definitely a win for black authors of color who hope to see their names on an awards list. James beat out horror luminaries like Stephen King and Cherie Priest.
Another prominent black author of genre fiction – Nisi Shawl – collected a win as the editor of the Best Anthology. New Suns: Original Speculative Fiction by People of Color contains stories by authors such as Silvia Moreno-Garcia;  Steven Barnes, Rebecca Roanhorse, Chinelo Onwualu and many more writers every genre reader should be more familiar with.
Tamsyn Muir won the Locus Award for Best First Novel with her book Gideon The Ninth. This one wasn't terribly surprising given all the buzz around this novel. Muir beat out some truly excellent books for the win, including another favorite of mine from last year – The Ten Thousand Doors of January by Alix E. Harrow. Also nominated in this category were authors like Ta-Nehisi Coates for his novel The Water Dancer, and Magic For Liars by Sarah Gailey. This was truly one of the more stacked categories, as new voices emerged last year in genre fiction stronger than ever.
Women Also Won Big In Other Categories
Image via Locus Magazine
Female authors also dominated in other categories at the 2020 Locus Awards. This Is How You Lose the Time War by Amal El-Mohtar & Max Gladstone won for Best Novella. This title beat out works by P. Djèlí Clark, and Rivers Solomon – two authors that we recently included on our list of black genre authors who mix science fiction and fantasy.
Women also won in the Non-Fiction category with the book Monster, She Wrote: The Women Who Pioneered Horror and Speculative Fiction, Lisa Kröger & Melanie R. Anderson. Ellen Datlow also won for best editor – again. Datlow has taken home this award an astonishing twelve times just from Locus, proving that she is truly the best genre editor working today.
In a surprising twist, a male author – Yoon Ha Lee –  won the award for Best Young Adult Novel. His book Dragon Pearl beat out titles by well known YA authors like Leigh Bardugo, Holly Black, Garth Nix, and Phillip Pullman. The label of Young Adult fiction typically (and often unjustly) applies to work by female authors. The only other male author who won a Locus Award this year is Ted Chiang. He took home the awards for both Best Novelette for Omphalos, and for Best Collection (Exhalation).
This year's Locus Awards definitely indicate a sea change in genre fiction, towards a more progressive and diverse collection of authors. For a full list of winners, visit Locus Magazine online. And for all of your genre news, be sure to follow Comic Years on Facebook and Twitter today.
Emily O'Donnell is a writer and photographer with roots in some of the earliest online fandoms. She cut her genre teeth on the Wizard of Oz books at the tender age of 6 years old, and was reading epic adult fantasy novels by the age of 10. Decades later, she still consumes genre fiction like there is no tomorrow. She is delighted to be living through the golden age of sci-fi and fantasy popularity. She is unashamed of the amount of fanfiction that still lingers online under her name.
Leave a comment