Tekken: Bloodline Releases New Trailer For The Netflix Animated Series
Netflix just dropped a brand new full trailer for its upcoming animated series Tekken: Bloodline. The series will start streaming on August 18.
Without a doubt, Tekken is one of the most successful game franchises. Tekken started as a PlayStation game, and it was first released in 1994. Since then, it has become a mammoth in the gaming scene. In 2015, Bandai Namco Entertainment released Tekken 7, the seventh main and ninth overall installment of the franchise. Like its predecessors, Tekken 7 is a massive success, securing 9 million copies as of June 2022.
Due to the franchise's popularity worldwide, it also received a number of animated and film adaptations. Tekken: The Motion Picture first aired in Japan in 1998. The story follows the revenge of Kazuya Mishima against his father, Heihachi, in the King of Iron Fist Tournament. Tekken: Blood Vengeance is the second animated film of the franchise and premiered in 2011. The full-length CGI-animated film acts as an alternate retelling of what happened between Tekken 5 and Tekken 6.
Aside from animated films, the franchise also got a live-action movie released in 2009, which is entitled Tekken. Five years later, Tekken 2: Kazuya's Revenge premiered as a prequel to the 2009 film.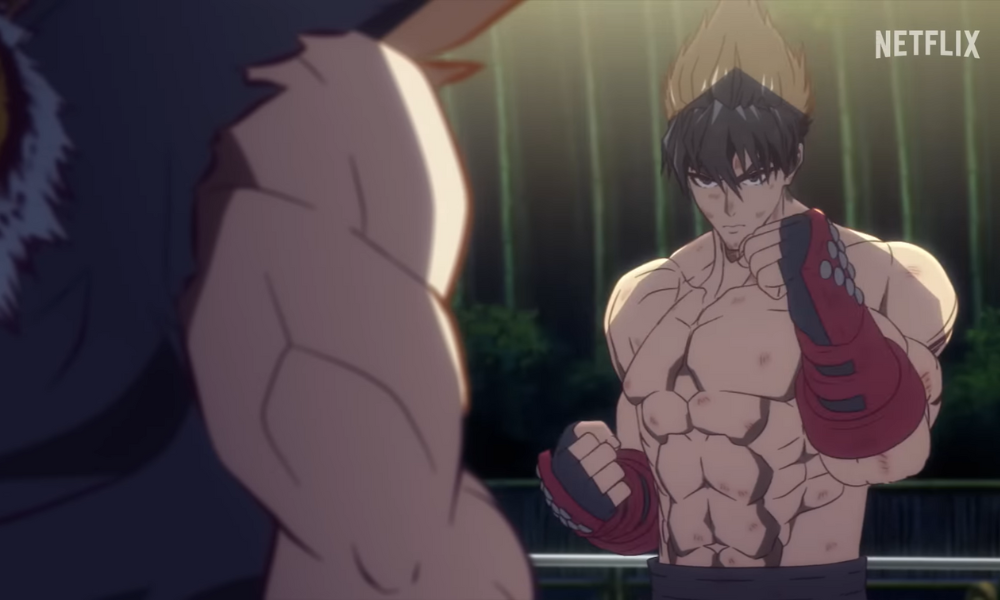 Netflix
Tekken: Bloodline debuts on Netflix
Tekken: Bloodline adds to the franchise's ever-growing list of adaptations. This is the franchise's official animated series debut with Netflix. The animated series will follow the game's original storyline, where we'll see Jin Kazama's journey to seek revenge for the death of his mother. 
The show's official trailer gives us a sneak peek of what's in store for us in this brand new animated series. In the trailer, we saw familiar characters like King, Nina Williams, Heihachi, Paul, and Kazuya. These iconic characters have been with us since the first game. Aside from them, we've seen other characters like Xiaoyu, Hwoarang, and Leroy Smith.
We've also got to see Ancient Ogre or Ogre, who appears to be one of the main antagonists in this story. In the game, Ogre was the main antagonist of Tekken 3. Given that Ogre was the first form of Toshin or the God of Fighting, we might be able to see his more monstrous forms in Tekken: Bloodline. 
Netflix first teased Tekken: Bloodline with this: 
"'Power is everything.' Jin Kazama learned the family self-defense arts, Kazama-Style Traditional Martial Arts, from his mother at an early age. Even so, he was powerless when a monstrous evil suddenly appeared, destroying everything dear to him, changing his life forever. Angry at himself for being unable to stop it, Jin vowed revenge and sought absolute power to exact it. His quest will lead to the ultimate battle on a global stage — The King of Iron Fist Tournament."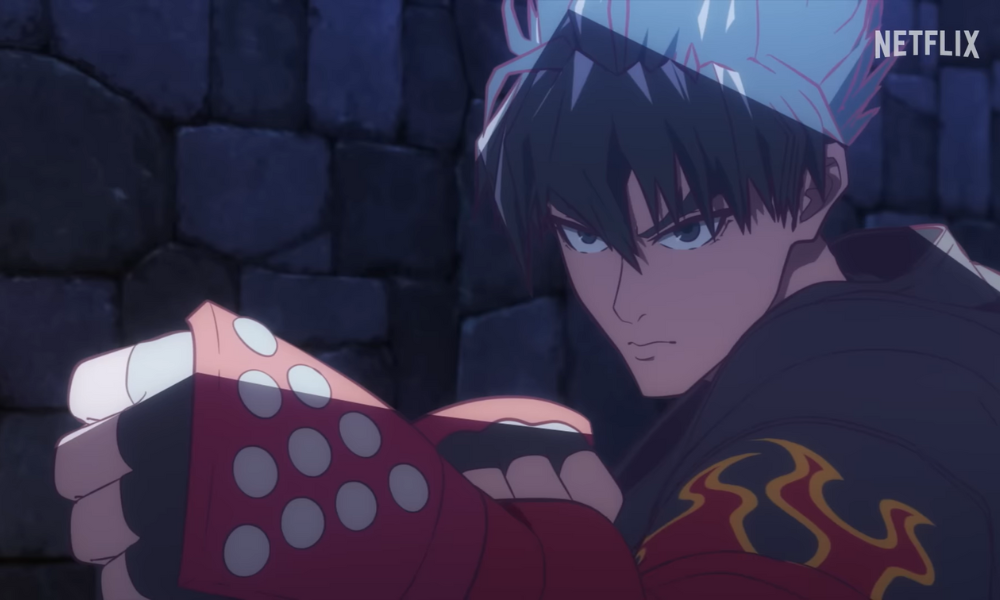 Netflix
Tekken's Katsuhiro Harada talks about the new upcoming animated series
In a separate video from Netflix, the franchise's creator and the animated series' chief producer Katsuhiro Harada gave a short introduction about Tekken: Bloodline. He says the new animated series will bring about further information about the characters' lives. "Parts of the original story that have only been written in words will be shown, like the kind of life that Jin Kazama had with his mother, Jun, on Yakushima, and what kind of conversations they had." According to Harada, these intimate moments are his favorite scenes.
The new animated series will also deepen the lore behind the successful franchise. Harada mentioned that "Tekken has had the longest-running video game storyline." For him, old and new fans of the new animated series "will discover many new things that will make them say, 'So that's what happened!'"
Netflix has yet to announce more details regarding the show's cast or how many episodes there will be in this series. Tekken: Bloodline will stream on Netflix starting on August 18. 
Paul is many things. He's a fan of anime, superheroes, and everything in between. He dedicates his downtime to annoying the heck out of his cats and dog.
Leave a comment