Swoon Away With This Best Romance Anime Bucket List
When it comes to anime, I'm a sucker for a good shōjo series. Romanticized in Japanese as "young woman," this type of show is better known as a romance anime. Don't let the translation fool you, however, as these are not simply aimed at female audiences. In fact, many of the things I love about shōjo is the deep characters explored in some of the best of the best. For me, I'd rather get to know characters really well than meet 30 of them and know very little. Overall, it's my favorite genre of anime by far. When it comes to the best of the best, I think this romance anime bucket list can get you started.
Must-Watch Romance Anime Series
There's a lot of depth to the stories explored in romance anime series. For starters, I think the strong suit of most of these shows is their ability to make you feel for the characters. As you watch any anime series, you know how gripping the storyline can be. When love is involved, it's even more high-stakes. As you find your way through the genre, I think these four series are the best place to start. Each offers something a little different in terms of the overall experience. If you like quality anime, then this is a great place to start for the shōjo genre!
Ore Monogatari!! (My Love Story!!)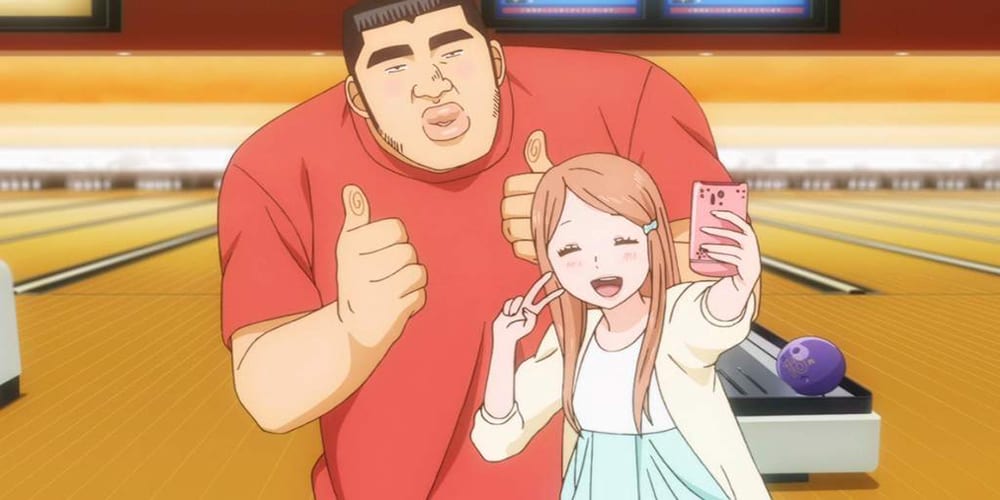 Image Credit: Funimation
When I first decided to try romance shows, I began with Ore Monogatari!! Oddly enough, I was surprised to find this particular show following a male main character. Most romance series follow a woman who likely has male friends or a male love interest. My Love Story!! follows a boy, Takeo Gouda, who is not necessarily very approachable by his looks. He's huge in stature and size and seems like a typical bully or unapproachable outcast. That's how many of his classmates treat him too. Nearly his opposite, Takeo saves the petite and gentle Rinko Yamato from an attack and the two hit it off. Takeo's friend, Makoto Sunakawa, usually gets the girls, but not this time.
I think the most appealing thing about this show is its timelessness. Released in 2015, the show isn't too dated by its narrative and feels like an honest-to-goodness love story. Takeo is so likable as a friendly giant. As another woman slowly learns how sweet he is, Takeo is presented with a conflict that's handled quite well. This is a wonderful starting place if you're new to romance series.
Kimi ni Todoke (From Me to You)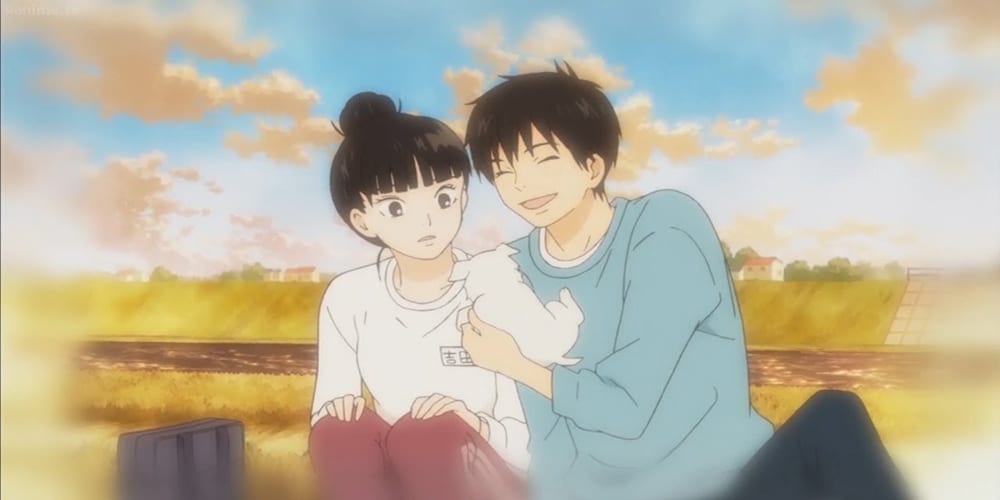 Image Credit: Funimation
The immediate appeal of Kimi ni Todoke is the premise. Sawako, a young girl in high school, is neglected and feared by her classmates. Why? She resembles the girl from The Ring. Because of this slight similarity (bangs, black hair, dead-ish eyes), she's ridiculed by everyone. Everyone, except for Shouta, a kind boy who wants her to open up to her class and the world. He sees her immediately as a kind, caring person, despite what others say about her. Through their friendship and eventual romantic development, the two both learn quite a bit about themselves.
Kimi ni Todoke originally aired in 2009 and resembles that era's art style. The visuals of this show aren't high-budget, but I adore the colors and expressions used in this romance anime. I think Sawako is a likable character, but as she learns from Shouta, you come to love him even more. He's an open-minded, embrace-everything kind of person we could all strive to be. If you don't mind the older animation, then this is a wonderful series to explore.
Image Credit: Funimation           
It's well-documented how much I love this classic shōjo manga and anime. Spoiler alert: it's my favorite series of all time for any type of anime or manga. The story of Tohru Honda is a sad one, as she's left orphaned to live in a tent while her grandfather's estate is remodeled. Three members of the Soma clan, Yuki, Kyo, and Shigure, find her and take her in. From here, we follow the kind-hearted Tohru through so many different twists and turns. Not only is romance at play, but a deep curse on the Soma clan is suddenly a calling for the docile Tohru.
I don't like a single character in all of anime more than Tohru. Her warmth and kindness bring out the best in everyone who meets her, if even briefly. Her energy is something that truly inspired me the first time I saw the original anime. The show is about to wrap up its second season and stayed incredible from start to finish. If you start now, then you'll have 48 incredible episodes to watch ahead of season three!
Toradora! – A Classic Romance Anime Now on Netflix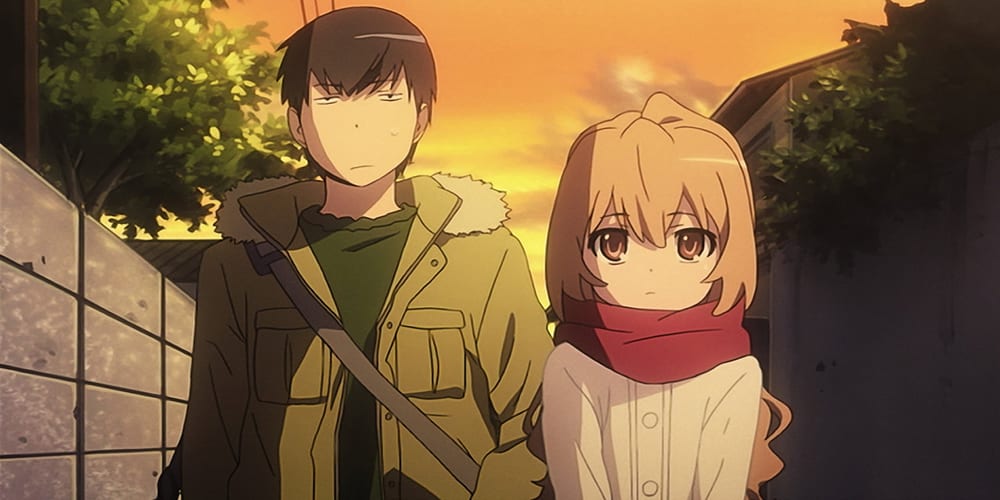 Image Credit: Netflix
Finally, Toradora! is a 2008 series that just hit Netflix in time for this recommendation! The series follows Ryuuji Takasu, a boy who loves housework and keeps to himself. When he gets on the bad side of doll-like but fierce Taiga Aisaka, he begins a long journey of ridicule and stress. Luckily, the two become friends and bond as they pursue romantic interests. They go so far as to pretend they're actually dating. I mean, we're hitting all of the best romance tropes in one series here. It's a gem.
Their unlikely alliance leads to a ton of fun adventures and growing moments for both. They're both good people but struggle with family issues. As they help each other, they grow close, but it might not be enough to get them together. The show keeps its storyline going strong through the whole show. It's a great watch for a weekend binge. If you want a classic anime to start with in the romance genre, then this would be my top recommendation.
Do you have a favorite romance anime? If so, then let us know what you consider the greatest of all time in the comments! Thanks for reading Comic Years for all things anime, comics, and pop culture.
Featured Image Credit: Funimation
Taylor is the Gaming Editor of Comic Years and a lifelong fan of video games. He holds two degrees in Political Communication and wrote a Master's Thesis on resistance movements, race, and the exploitation of college athletes. His wife and two Toy Australian Sheppards keep him sane.
Leave a comment