Suzume no Tojimari, Makoto Shinkai's Latest Movie, Gets Premiere Date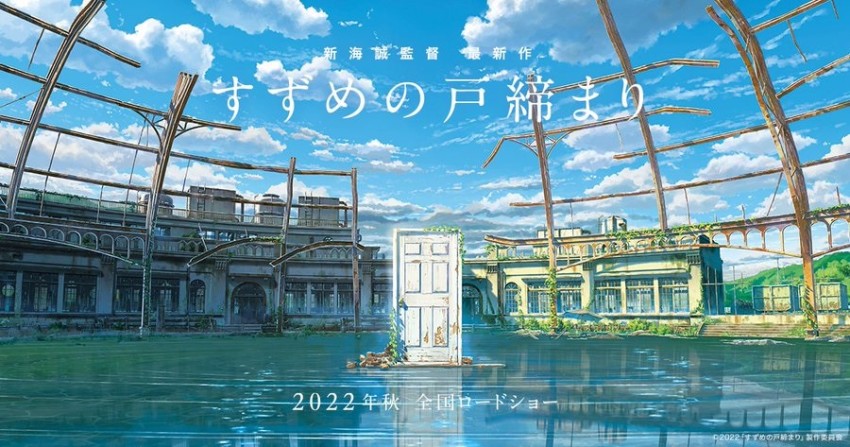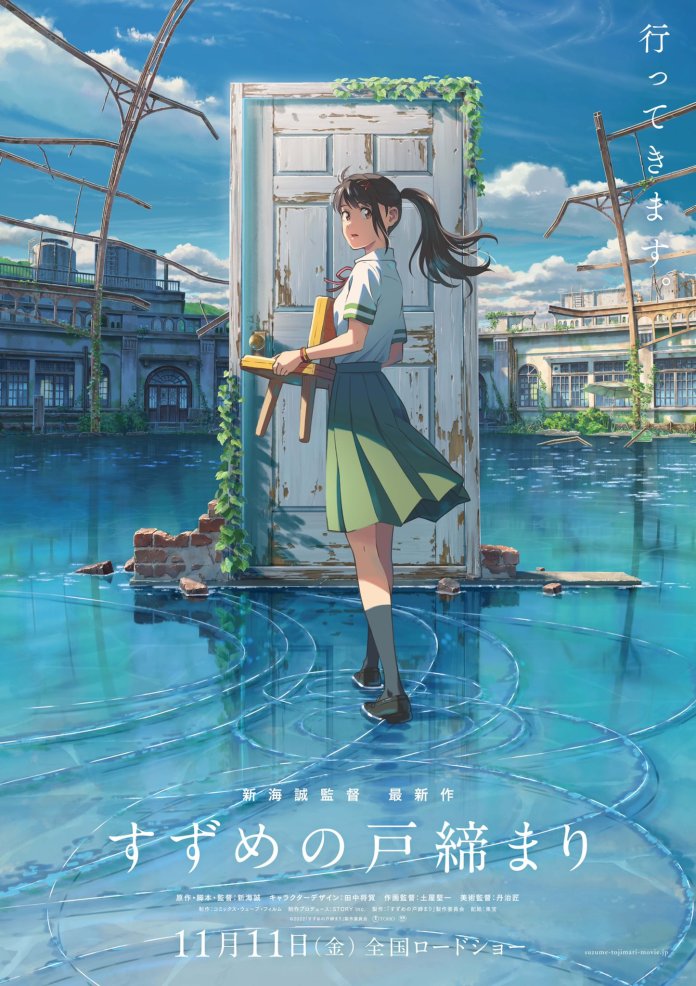 Photo: Suzume no Tojimari official website
Suzume no Tojimari, the latest work from highly-respected director, Makoto Shinkai, has had its release date released alongside a new key visual. The premiere date for the Your Name creator's most recent work is scheduled for November 11 and the movie is to release its trailer on April 10 on Toho's Movie YouTube channel. In the key visual, we're shown the titular protagonist, Suzume, as she stands with a wooden chair in front of a door. Fans of the visionary director appear stoked for this release as Makoto Shinkai's known for his consistently good works.
When talking about the movie, Shinkai did not reveal too much about it. He did, however, reveal some detail as to what kind of movie Suzume no Tojimari – or Suzume Locking Up Doors as its called in English – was. Shinkai stated that it was a modern adventure story, an action film, and a road movie. He also informed that the story is about closing doors as opposed to opening them and said it was a good reason for people to head to the theater. Shinkai added that closing doors don't necessarily could be a figurative meaning, not just a physical one.
Suzume no Tojimari follows a 17-year-old girl named Suzume who lives in Kyushu, a quaint town. She then comes across a young man who is in search of a door. Eventually, they locate the door in the mountain ruins and she opens it. After that, however, more doors start opening all around Japan and different disasters come forth from the other side. The movie then explores Suzume as she undergoes growth while closing the disaster doors.
Makoto Shinkai is heavily involved in Suzume no Tojimari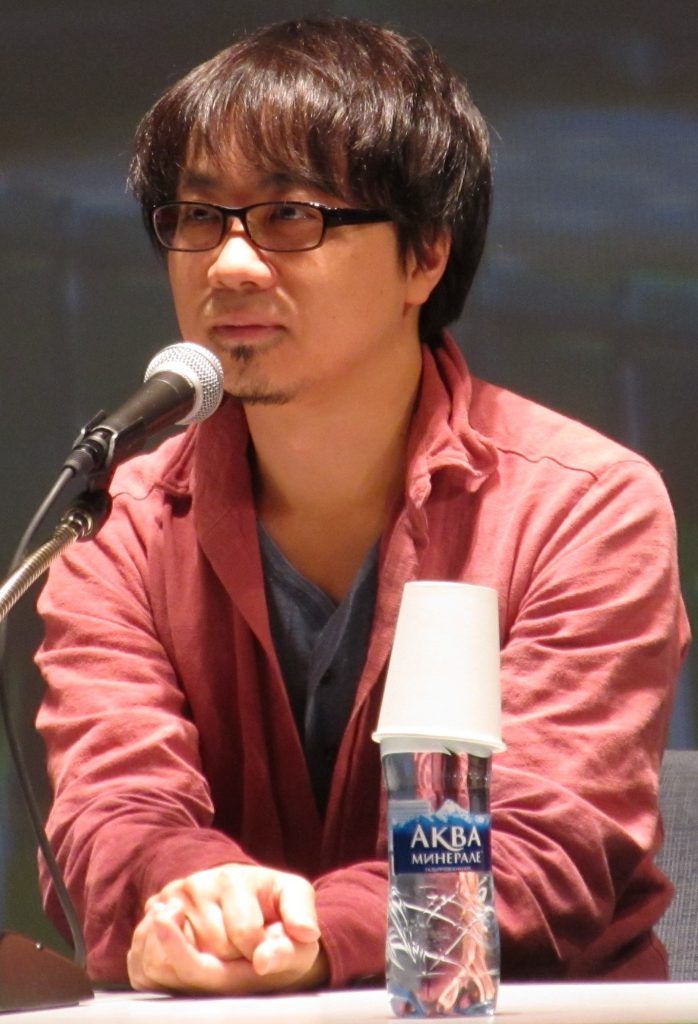 Source: Wikipedia
Makoto Shinkai is the amazing mind behind some of the most respected Slice of Life works in anime. Some of the most popular are Your Name, Voices of a Distant Star, 5 Centimetres per Second, and Weathering With You. Other Makoto Shinkai works include Children Who Chase Lost Voices, The Placed Promised in Our Early Days, Garden of Words, and Someone's Gaze. His movies are mostly known for their incredible art style and animation, romance, emotion, and supernatural concepts relating to Japan.
Shinkai pens the screenplay for Suzume no Tojimari in addition to directing the movie and TOHO is the movie distributor. He is the one with the original story and concept too but there are other great talents working on the movie too. Masayoshi Tanaka (Your Name, Weathering With You) is in charge of character design. Takumi Tanji (Children Who Chase Lost Voices) is the art director. Kenichi Tsuchiya (Your name, Garden of Words) is the animation director. As usual with Makoto Shinkai films, CoMix Wave Films and Story Inc. are producing the movie.
Production Timeline for Suzume no Tojimari
At an earlier press conference for the movie, two voice actresses that previously worked with the director, Mone Kamishiraishi and Nana Mori said they saw the storyboard for Suzume no Tojimari. Kamishiraishi voiced Mitsuha in Your Name while Mori was the voice of Nana in Weathering With You, both main female characters in their respective movies. The staff working on the film did the project plan between January and March 2020. They came up with a script between April and August of that same year. From there, they drafted the storyboards between September and December 2020 and the final animation production started in April 2022.
Fans seem excited for the latest chapter in the filmography of a person whom many consider a modern-day Miyazaki. This is quite fitting when you realize that Makoto Shinkai was a big fan of Hayao Miyazaki's works growing up.  What do you think about what's been released about the movie so far? Are you anticipating Suzume no Tojimari?
Leave a comment