Starting One Piece: How I Became Obsessed With One Of The Most Popular Manga & Animes Of All Time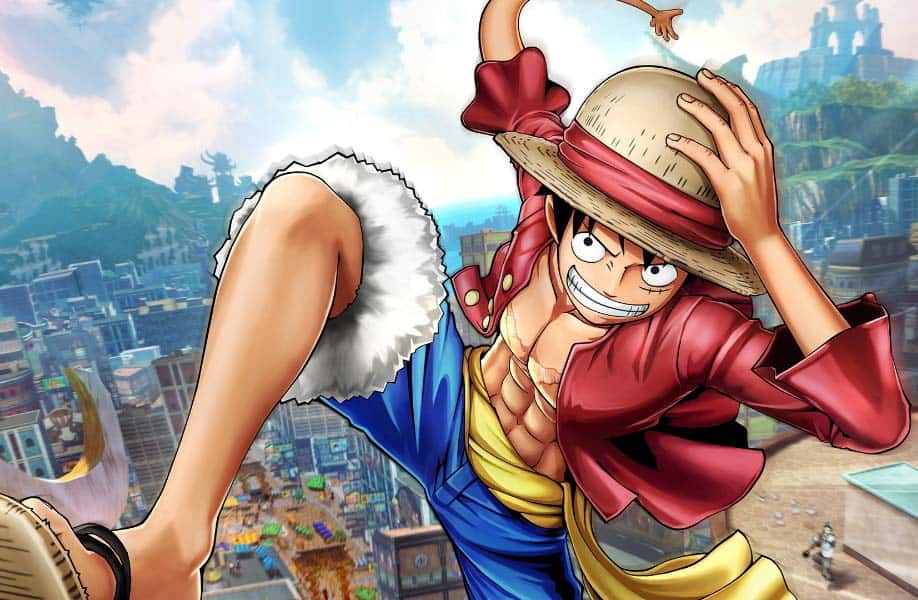 When the pandemic first shut everything down back in 2020, I had to find new ways to bide my time. I tried making my own tofu. I organized my closet à la Marie Kondo. I even tried taking up several new crafty hobbies, including knitting, crocheting, and adult coloring, just to name a few. Sadly, most of these fell off the wayside, but one quarantine passion that I have been able to maintain? My love of One Piece. This beloved story has been around for almost 25 years: the manga was first started in July 1997 and the anime followed shortly after in 1999. I had always been interested in starting One Piece but it was very intimidating! I had 90 volumes to catch up on and more than 900 episodes to watch; a major commitment for any normal person. However, when I found myself stuck in the apartment with lots of free time on my hands, I thought why not begin watching and reading One Piece?
Maybe two or three weeks later, I was obsessed. OBSESSED! I started watching YouTube videos of other One Piece fans talking about their favorite moments, and I ordered a pack of One Piece character stickers. I also joined the One Piece subreddit, although I was warned straight off the bat that it would have a lot of spoilers. As of right now, I'm still not caught up, but if my estimates are correct, I'll probably be up-to-date by the end of February or early March. And then? I'll be able to join in all the spoiler conversations! The creator, Eiichiro Oda, said that he hopes to wrap up the series in the next few years (2025-2026), so I am psyched to be part of the conversation as the Straw Hat saga comes to an end. So, let's get into why you should be reading and/or watching One Piece!
What Is One Piece?
Image via Toei Animation
My Comic Years colleague, Shah Shahid, wrote a post about the most popular anime series of 2021 and One Piece won hands down. I excitedly messaged him, saying I wanted to have a One Piece discussion podcast because I love it so much, and he replied, "It seems like you should write a blog post about this." So here it is (thanks Shah!).
One Piece is the story of Monkey D. Luffy, an optimistic 17-year-old boy who wants to become King of the Pirates. When he was growing up, he heard stories of many great pirate adventures from his friend and father figure, Red-Haired Shanks, which inspired Luffy to go out to sea when he got older. Shanks is from the Golden Age of Pirates, a time when many set sail on the Grand Line (an ocean route that covers the entire equator of the world) in search of the infamous pirate Gol D. Rogers treasure aka the One Piece. Unfortunately, Luffy eats a Devil Fruit, a magical fruit that grants the eater any number of crazy powers but also takes away their ability to swim. In this way, Luffy becomes a rubber man, meaning he can stretch and bend his body like rubber. He ends up setting off on some swashbuckler adventures wearing a straw hat that Shanks gave him. Along the way, he recruits others to join him, thus creating his team of Straw Hat Pirates.
As of now, the Straw Hat Pirates consist of nine members (including Luffy):
Nami: the crew's navigator. She was originally a thief and pickpocket and is very money-minded.
Roronoa Zoro: a skilled fighter who specializes in "Three Sword Style." His dream is to become the World's Greatest Swordsman.
Usopp: the sniper of the crew. He's known to tell tall tales and his father is a pirate on Shank's crew.
Sanji: the crew's cook. He's a big ladies man and refuses to hurt any woman, no matter how evil. He has a powerful high kick and can always be seen with a cigarette in his mouth.
Tony Tony Chopper: the doctor of the Straw Hat Pirates. He's a walking, talking reindeer that loves reading and has seven different human/reindeer hybrid forms he can transform into.
Nico Robin: an archaeologist that has the ability to read the ancient Poneglyphs, which many believe will explain a century-long gap in human history. She ate the Flower Flower Devil Fruit, which enables her to sprout duplicates of any of her body parts from any surface within range.
Franky: the crew's carpenter. He's part cyborg and is powered by Cola. He enjoys dancing and likes to walk around in his underwear.
Brook: the musician of the Straw Hats. He's a living skeleton because he ate the Revive-Revive Fruit, which brought him back to life after he died. Besides being a skilled musician, he's also a talented swordsman.
Why Is One Piece So Beloved?
Image via Shonen Jump Manga
One of the reasons I love One Piece so much is the emotional depth and character relationships. Luffy is stubborn in his dedication to those he considers his friends and it's his naive and optimistic outlook on life that often gets him into trouble. This same simplistic look on life also endears him to others though and results in some very deep and meaningful relationships with others. There's also kickass storytelling and character development that ties things together I wouldn't have even expected. There have been times when I was reading on the subway and I started to tear up or gasped aloud because something crazy happened. The loyalty of these characters and the bonds they develop with each other are some of the best portrayals I've ever read. In an interview with Viz Media, Oda talked about how he's able to elicit strong emotional responses from his fans:
"The thing is, I get bored easily. So if my manga was just about the action, or comedy, or tearjerking moments, more than anybody, I would get bored. So I change up the style of the series to keep up my motivation to draw the series. The real secret? I think of the plots and scenes when I'm tired. The only way that I can think of a new idea is to think about it a lot without sleeping or eating. That's the only way that I know, because humans can only come up with truly new ideas when they reach their limit. So every time I am done with my manuscript, I am completely exhausted."
Another thing that I love about the series is that it touches on societal issues that are often pushed aside because they're "uncomfortable" to address. One Piece has portrayed slavery, xenophobia, government corruption, and an out-of-control military power. The creative ability of Oda to create worlds and characters around these issues is amazing and I'm always in awe of the care he puts not only into the story and characters but also the settings. From an island in the sky to a desert kingdom, the imagination of Oda is beyond comparison.
Lastly, Oda has made a very participatory fanbase. In the mangas, he has an SBS Question Corner (it stands for Shitsumon o Boshū Suru or "I'm Taking Questions") and fans can write in to ask questions or submit artwork. It can get pretty R-rated, but it's also a fun way for Oda to interact with his fans.
What Tips Do I Have For Starting, Reading, Or Watching One Piece?
Image via Toei Animation
When I first started One Piece, I began with the manga. Oda's illustrations are on point and I enjoy the SBS Question Corner as well as the Cover Stories, which supplemental stories told through the cover pages of select chapters. They often focus on side characters or antagonists that the Straw Hat Pirates encountered. With that being said, sometimes the fight scenes can be hard to follow in the manga format, so I've been watching those in the anime. I've been told that overall, the plot moves along much more smoothly in the manga because the anime tends to have a lot of flashbacks. However, the anime allows me to enjoy the character's voices as well as see how everything looks in color.
So what's my final consensus? I'd say start with the manga first. You can be crazy like me and do both the manga and anime at the same time, or you can wait until you get through one form and move onto the next. Either way, they're both a wonderful experience!
There are several One Piece movies that aren't canon, but still star the Straw Hat Pirates. A few of these include Clockwork Island Adventure, Strong World, and Baron Omatsuri and the Secret Island. In addition, there's going to be a live-action One Piece, which will premiere on Netflix in the near future. So if you're done watching One Piece, you can still continue to find more content to satisfy any needs you have!
You can begin watching One Piece on Netflix, Hulu, Crunchyroll, and Funimation. I personally get my manga from the library, but if you find it at your favorite local comic book shop, that's great too! 
Are you going to be starting One Piece after reading this? Or are you already reading One Piece and love it just as much as me? Do you have any strategies for watching One Piece? Let me know in the comments below! Also, I'm here for all the One Piece content and conversations, so tweet at me @keilinhuang!
Featured image via Toei Animation
Leave a comment