Shinkai Releases First Trailer for Suzume no Tojimari
Shinkai, Makoto is an incredible director and storyteller, finally released a teaser trailer for the highly-anticipated Suzume no Tojimari. The trailer showed snippets of what is to come, giving us a nice showcase of the stunning visuals and plot bits such as the fantasy-adventure storyline. In terms of giving out information, not much else happened beyond the hauntingly fantastic score and breathtaking graphics. If anything, the trailer even made us more anxious to see the movie as it seems like a suspenseful one.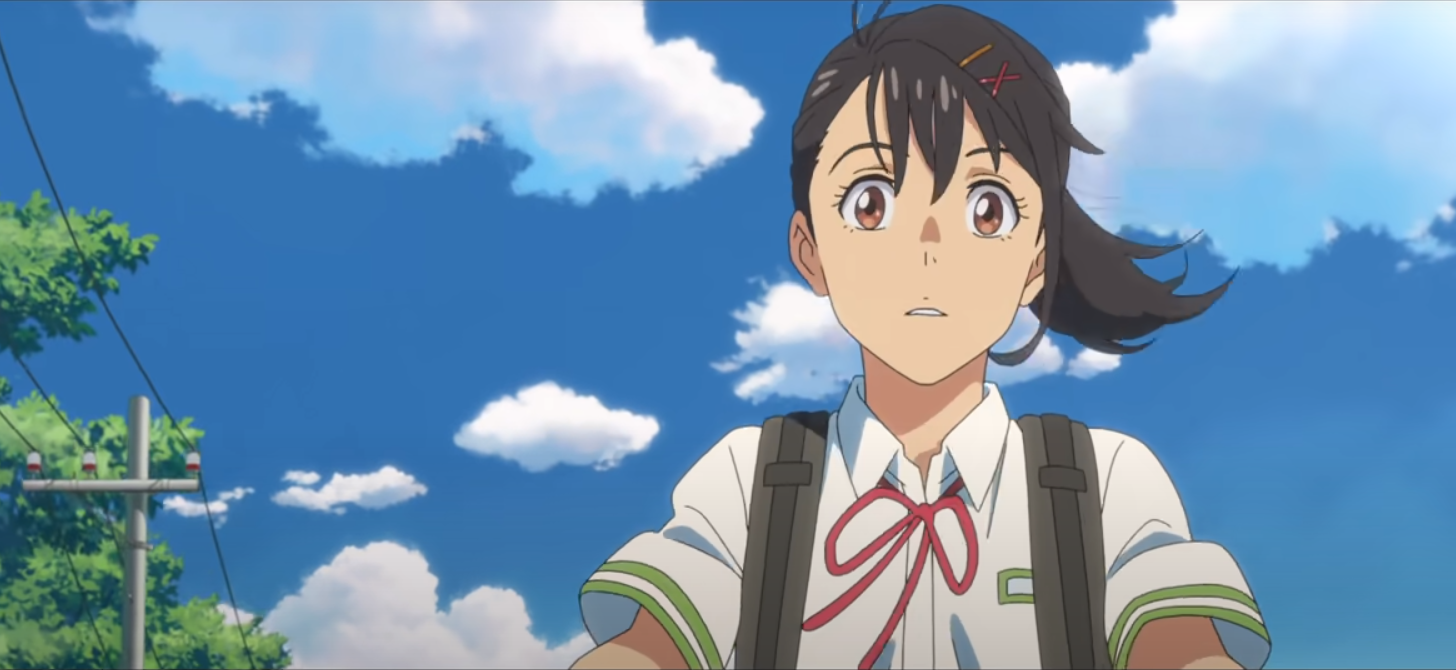 Source: TOHO
Shinkai Released Suzume no Tojimari Trailer After Key Visual
The director released a nice key visual just before the trailer debuted. In this key visual, Suzume is holding a wooden chair while standing in front of a door, presumably one of the disaster doors. The tagline below is roughly translated to mean "I'll see you later."  The movie, which comes out on the 11tth of November in Japan, is set to be another one that fans head to the theater to witness. They did the same for Your Name and Weathering With You, which are his most recent and most successful movies. Shinkai mentioned in 2021 that work on his next project was underway and now, fans of the director finally have the first look at Suzume no Tojimari.
When talking about his latest movie, he said.
"We must think about how to close the many doors we left open," Shinkai began. "I've bestowed that responsibility upon Suzume as she travels across Japan closing various doors. It is my sincere hope that this film leaves its audiences with big smiles and excitement as they walk out of the theater."
You can find the trailer for Suzume no Tojimari here and see for yourself how it looks.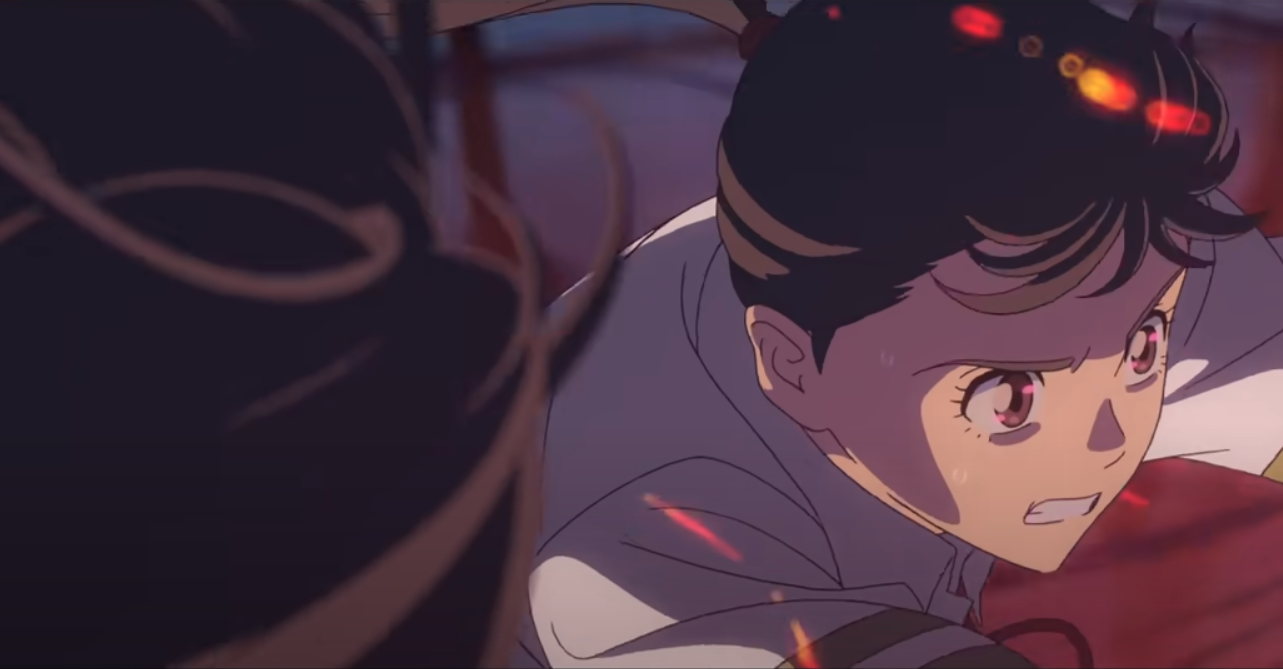 Source: TOHO
Carried by the haunting yet catchy score, the trailer for the movie has no dialogue, an interesting choice by Shinkai that works since this is a teaser trailer. The gorgeous visuals are on display for us to see as a young girl, Suzume, rides down a slope with her bicycle. She then passes a nebulous individual and from there, split-second shots of many things ensue. The trailer is filled with Suzume seemingly in a race against time as she tries closing a door possibly alongside the mystery guy she met earlier. Other shots include the wonderful-looking water and magical elements that Shinkai is well-known for.
More On The New Movie
Suzume no Tojimari's synopsis describes Suzume as a 17-year-old living in a quiet town in Kyushu, who one day encounters a young man who says that he is in search of a "door." The story will see Suzume traveling across Japan to close several of these supernatural doors, which bring calamity when opened. Shinkai has previously described the film as a "road movie," a "modern adventure story," and an "action movie."
The official description for Shinkai's Suzume no Tojimari says,
"On the other side of the door, was time in its entirety—17-year-old Suzume's journey begins in a quiet town in Kyushu when she encounters a young man who tells her, "I'm looking for a door." What Suzume finds is a single weathered door standing upright in the midst of ruins as though it was shielded from whatever catastrophe struck. Seemingly mesmerized by its power, Suzume reaches for the knob…Doors begin to open one after another all across Japan, unleashing destruction upon any who are near. Suzume must close these portals to prevent further disaster.

The stars

The sunset

The morning sky

Within that realm, it was as though all time had melted together in the sky—

Drawn in by this mysterious door, Suzume's journey is about to begin."
The staff includes Masayoshi Tanaka (Weathering With You and Your Name co-character designer, Her Blue Sky) is the character designer. Kenichi Tsuchiya (Flavors of Youth "Love in Shanghai" character designer, Your Name) is the animation director. Takumi Tanji (Your Name co-art director, Children Who Chase Lost Voices) is the art director. Makoto Shinkai is the writer and original creator in addition to being the director. CoMix Wave Films is the animation production company.
Leave a comment