Quintessential Quintuplets Movie Trailer Is Out Now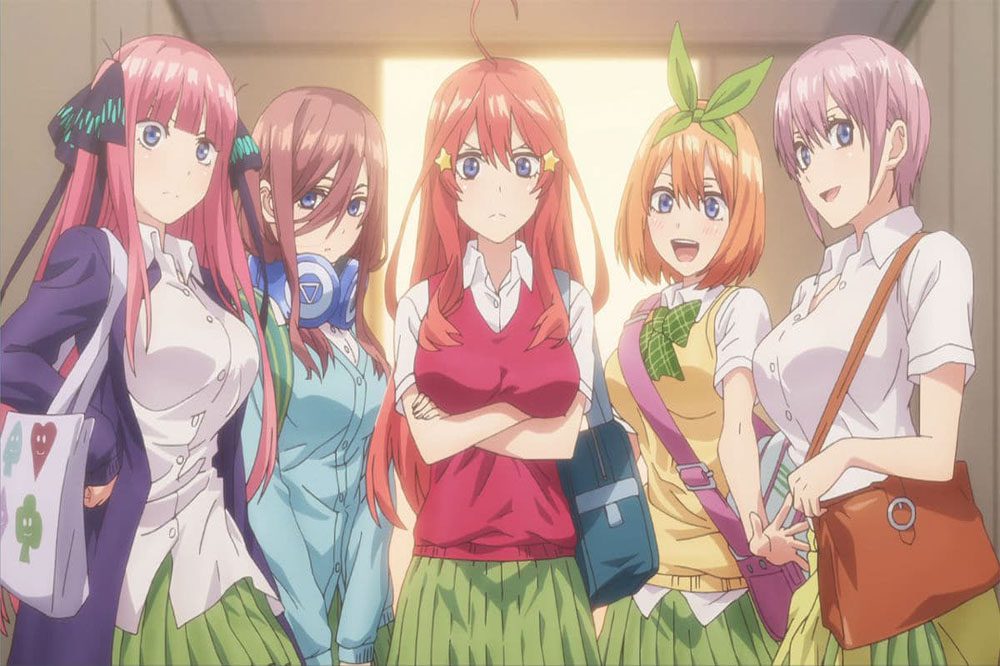 There are a few writers at Comic Years who love anime. I tend to lean a lot more on the romance, slice of life side of things. Call me crazy, but with all the chaos of the world, I just want something to make me feel good. Of course, not all shojo anime are created equal. Some dive into deeper topics, such as loss, anxiety, or even death. The Quintessential Quintuplets is a bit less serious. The premise of the series is simple. A poor tutor takes on the academic fate of five sisters who want nothing to do with learning. The series, which is certainly fun, also has beautiful moments of life lessons learned in real-time. Good news: fans of the anime can soon catch the featured film coming in 2022. If you loved the anime, then you'll definitely want to check out The Quintessential Quintuplets movie trailer.
Here Comes the Bride: It's The First Trailer for The Quintessential Quintuplets Movie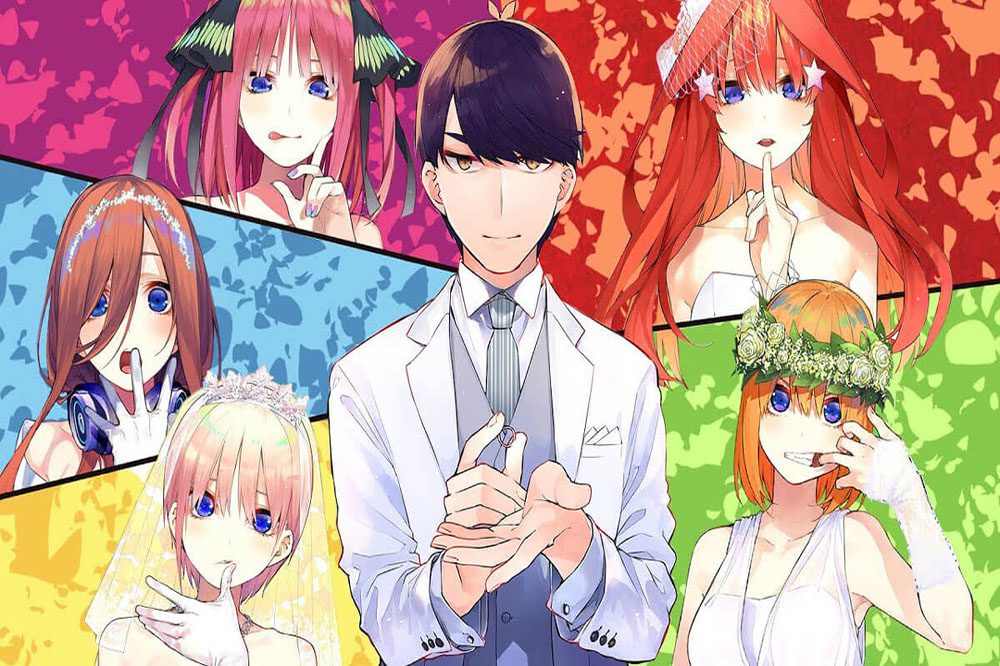 Image Credit: Crunchyroll
After the second season of The Quintessential Quintuplets, we learned at least one of the five sisters is taking herself out of the running. What's at stake, non-watchers might ask? The overarching mystery in the series is who ends up marrying Futaro, the tutor who ends up teaching them all about who they truly are. In a manga turned anime ripe with romance, drama, and humor, this is the most suspenseful part of the show. We have one sister technically out of the running following Miku's heartfelt statement at the end of season two. That leaves four sisters who might fall for Futaro before all is said and done.
The manga wrapped up in February 2020 just short of three years as a running series in Weekly Shōnen Magazine in Japan. The series came to the West in translated volumes. With an anime that took off, the final season ended up changing into a full-blown theatrical release. This is a trend we see more and more with anime's growing popularity. In the new trailer for the movie, we see The Quintessential Quintuplets briefly in little vignettes akin to the gorgeous anime animations.
Masato Jinbo is directing the film, with the main staff of the second season returning to reprise their roles. That means this will finally conclude the series in a big way. That said, some fans, myself included, wonder if a film is the best way to wrap up this story.
Will More Anime Series Switch to Featured Films for Big Conclusions?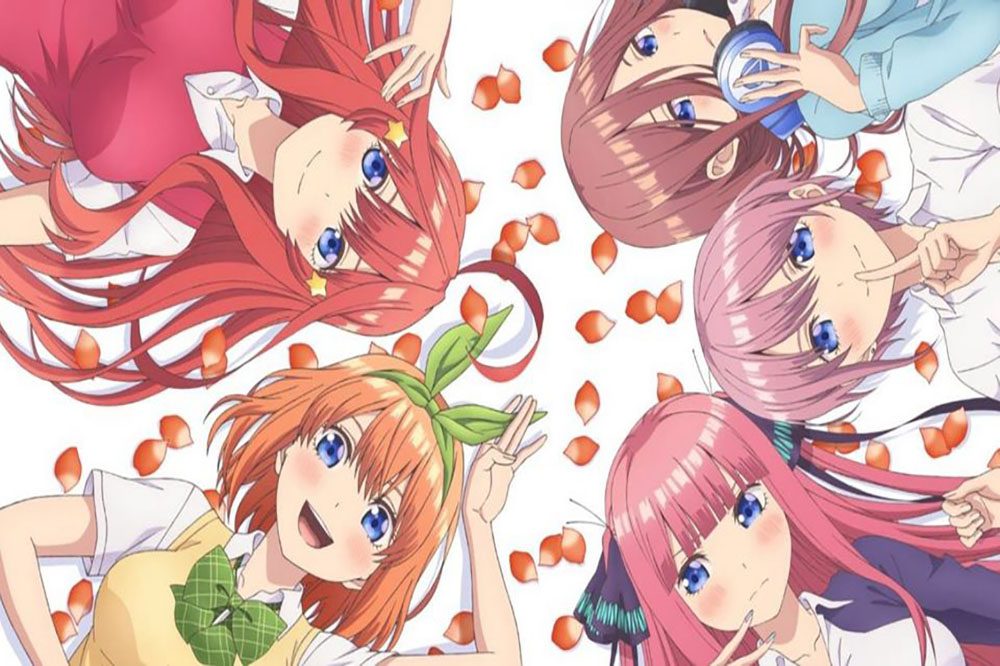 Image Credit: Crunchyroll
It's not something that's happening in great numbers yet, but you can feel it. More and more anime production companies seem to consider featured films as a good way to wrap up the main storyline. We see no better example of this than the Demon Slayer: Mugen Train box office record surpassing Spirited Away in Japan. This is a manga turned anime just years old, not decades, overtaking possibly the best Studio Ghibli film in history. If the money is there, then studios stand to make much more profit from theatrical releases than traditional series broadcasts.
There's no denying anime's rising popularity in the West is part of this phenomenon. As The Quintessential Quintuplets movie takes over a third anime season, I'm left wondering what's the best move. As long as we get everything adapted from the manga that matters, I'm happy. That said, 13 30-minute episodes of an anime is a lot longer than presumably a 2-hour movie.
Pacing in a film is also much different than a series. With millions of readers and viewers of the manga and anime, The Quintessential Quintuplets is one of the most beloved shojo stories as of late. This award-winning anime might fare better with a series, but this is the reality we have. For a story I adore so much, I worry a film is the quicker, less effective way to wrap things up. I worry a movie offers less time to breathe as well. We'll just have to wait and see when the film releases next year.
The Quintessential Quintuplets Movie Trailer Reveals a May 20, 2022 Release Date
In the new trailer, a release date for The Quintessential Quintuplets revealed a May 20, 2022, arrival in theaters. That means we'll get the movie in a few short months. That's great news for fans who might worry that a large gap loomed ahead of the conclusion of this story. Nevertheless, we'll see our favorite quintuplets and beloved tutor again soon.
If you're excited about the arrival of the movie, then let us know in the comments. Take time to chime in on the movie vs. series approach as well. I don't think there's a "right" way to end a great anime, but I want your thoughts too. If you want to check out the show, then stream the first two seasons on Crunchyroll now!
Thanks for reading Comic Years for all things anime, comics, and pop culture.
Featured Image Credit: Crunchyroll
Taylor is the Gaming Editor of Comic Years and a lifelong fan of video games. He holds two degrees in Political Communication and wrote a Master's Thesis on resistance movements, race, and the exploitation of college athletes. His wife and two Toy Australian Sheppards keep him sane.
Leave a comment