Greatest Acts of Revenge in Anime (Top 5)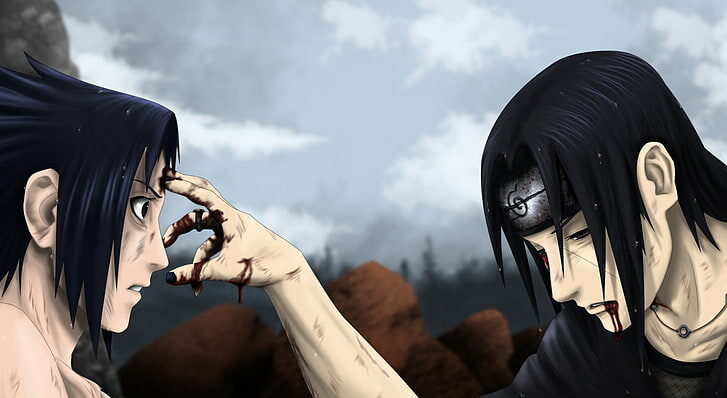 From Code Geass and Code: Breaker, to Fullmetal Alchemist and Naruto Shippuden, we've witnessed some of the most heartbreaking, devastating incidents. Many of our favorite heroes have fallen, and all have been revenged. For all of you who wished for Roy Mustang to avenge his best friend Maes Hughes, this is the ultimate list of the greatest acts of revenge in anime.
Avenging the heroic puppy (Place #5)
Code: Breaker is one of the lesser-known anime series out there. However, this doesn't make it less relevant. One of the greatest acts of revenge comes right from this anime. In a turn of events, Sakura got attacked by G-Falcon gang members. A stray puppy jumped into the fight, biting everyone and ultimately protecting Sakura. 
The poor dog did everything he could to protect the girl, until Rei Ogami came around. After shielding Sakura, Rei tried to save the poor dog, whom the gang members kept kicking. However, the dog succumbed to the wounds. This enraged both Rei and Sakura. 
Rei used the opportunity to kill off the remaining gang members, ultimately turning them into a pile of ashes and avenging the heroic puppy. As I realize that putting Rei on this list is kind of strange, I will put it in place #5 on the list of greatest acts of revenge.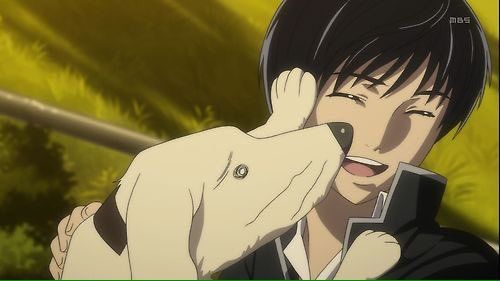 Code: Breaker
#4 Greatest Revenge
Code Geass is yet another overshadowed anime with great potential. The main character of this anime is Lelouch, the heir to the Britannian Empire. Towards the end of the anime, Lelouch finds out that his parents orchestrated the fake death of his mother. 
Lelouch takes it upon himself to revenge. He channels his anger and pain into killing his parents by using his Geass. This resulted in Lelouch and his sister finally being free. He also took the throne by doing this, changing the course of the anime. 
Soul-crushing Death of Itachi Uchiha (Place #3)
Taking third place on the list of greatest acts of revenge, Sasuke and Itachi's last moments mark a big turn in the anime realm. From the very first episode of Naruto, which aired in the early 2000s, we find out Itachi Uchiha killed all of his family except Sasuke. 
Ridden with anger and pain, Sasuke strives to avenge his family and kill Itachi. Not knowing the full story behind Itachi's acts, Sasuke ultimately kills his brother. As Itachi is dying on the ground, Sasuke finds out everything about the Uchiha clan and why Itachi did it. The scene is absolutely devastating and soul-crushing. However, Sasuke is finally free from his anger and pain, which is replaced now by sorrow.
Shikamaru's Pain (Place #2)
Second place on the list of the greatest acts of revenge goes to Shikamaru. Team 10 in Naruto Shippuden was led by Asuma. An immortal enemy named Hidan cursed Asuma with his powers, eventually killing him and leaving team 10 without a leader. And just like in any other Shinobi team, Asuma was not only their leader. He was a father figure and a role model to many. 
Shikamaru took Asuma's death quite personally and emotionally. After finally facing off against Hidan, Shikamaru traps him with his Shadow Jutsu. He then surrounded Hidan with several explosive traps, before flicking Asuma's lighter in his direction. The devastated student ultimately honored his master and role model, finally being able to grieve and mourn Asuma.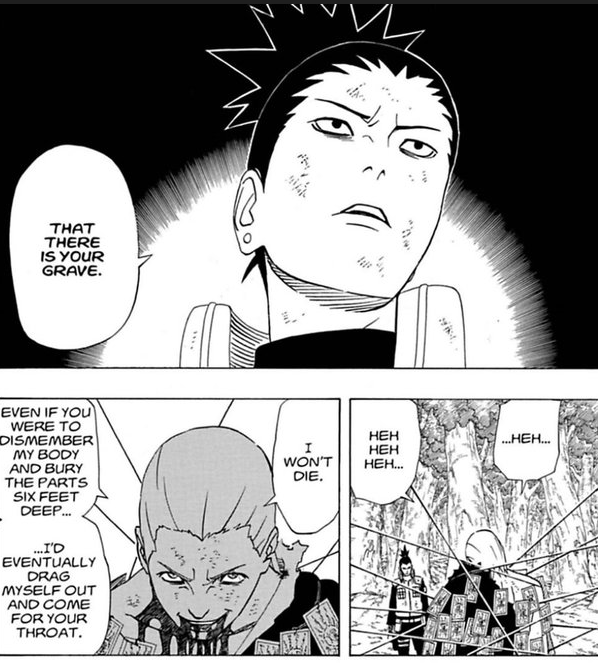 Shikamaru's revenge, Naruto Shippuden
#1 Avenging his friend
While I was thinking of putting Shikamaru's painful revenge first, the way Roy Mustang avenged his best friend Maes Hughes definitely deserves that spot. Maes Hughes and Roy Mustang are part of a military squad that plays a big part in Fullmetal Alchemist: Brotherhood. In the anime, a Homunculus named Envy impersonated Maes' wife, Gracia. Envy, in the form of Gracia, approached Maes and killed him. 
Believe me when I tell you that Maes' funeral is one of the most devastating anime funerals I have ever seen (and I've seen a lot – I'm talking to you, Third Hokage). Roy Mustang, a Fire Alchemist, took the chance to diminish Envy and kill him in the most excruciating death possible. The way Roy Mustang expressed everything he was suppressing for so long makes this revenge the winner on the list of the greatest acts of revenge in anime. 
Roy Mustang, Fullmetal Alchemist
Obsessed with anime, all-things magical, collecting rare editions and funko pops, Natalija is a young writer who strives to read every comic and manga out there!
Leave a comment