Early Favorites for the Fall 2020 Anime Season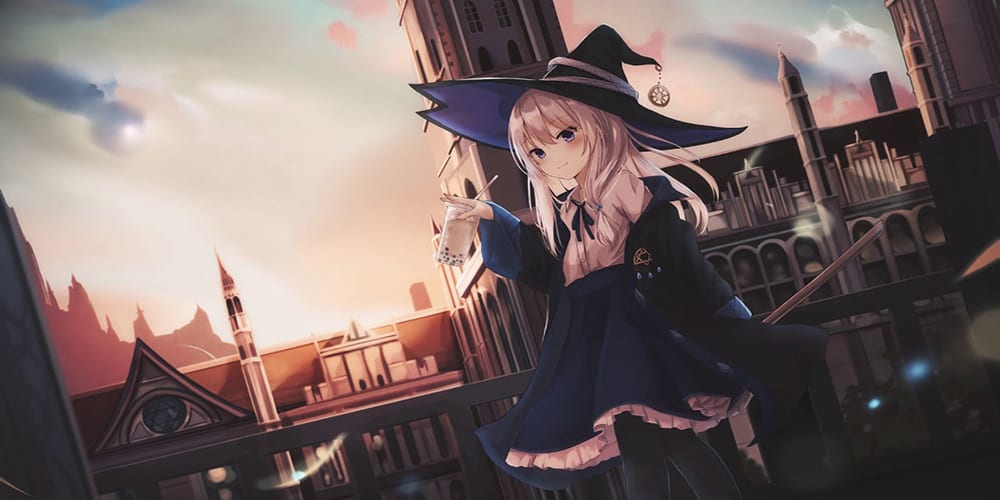 In terms of anime this season, I'm simultaneously hoping for the best and prepared for the worst. This is the first time lately that we're heading into a season where I'm not personally looking forward to something in particular. If you look at it positively, then that's an exciting prospect. It's certainly making me watch more shows to see with which shows I want to keep up. I like this part of the new anime season where everything has one or two episodes. This way, you can try a few things on for size and see what you like. The Fall 2020 anime season has some heavy hitters I'm actually really enjoying so far. Here's the lowdown of early favorites of mine so far.
What to Watch in the new Fall 2020 Anime Season
I want to talk about three shows in particular from this upcoming season. The chances are that I'll write about more shows this fall, but for now, I want to focus on three. I like this combo because they embody three unique genres. All of the genres, in fact, get a bad rep sometimes. From slice of life fantasy adventures to romance to shojen action, here's what I'm watching.
Majo no Tabitabi: The Journey of Elaina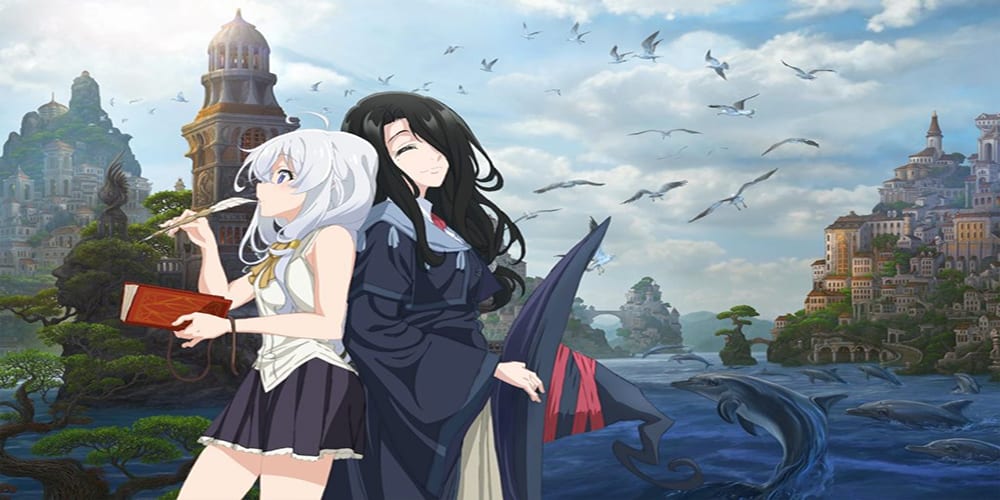 Image Credit: Funimation
I remembering hearing things about Majo no Tabitabi (Wandering Witch) and thinking it sounded a lot like Bofuri from last winter. Surprise surprise: titular Elaina is voiced by the same VA! From the get-go, I loved the idea of a young witch exploring a wide-open world. In the first episode of the series, we see Elaina conquer her exams and study under a witch to gain official status. The simplicity of this 22-minute adventure that starts and finishes in one episode was refreshing. I don't mind overarching narratives, but the episodic nature of fantasy animes give you the opportunity to learn the world. Unlike a show like Attack on Titan (check out our post on the trailer for season 4), you learn as Elaina learns.
I'm excited for this series for reasons outside the show itself. Originally, this story began as a light novel. Author Jougi Shiraishi actually released the first stories as an e-book on Amazon Kindle's marketplace. In January of this year, the novels began coming to America and there are 13 published volumes in Japan as of July. The show looks wonderful, the characters seem interesting, and I hope the best is yet to come after a strong start.
Jujutsu Kaisen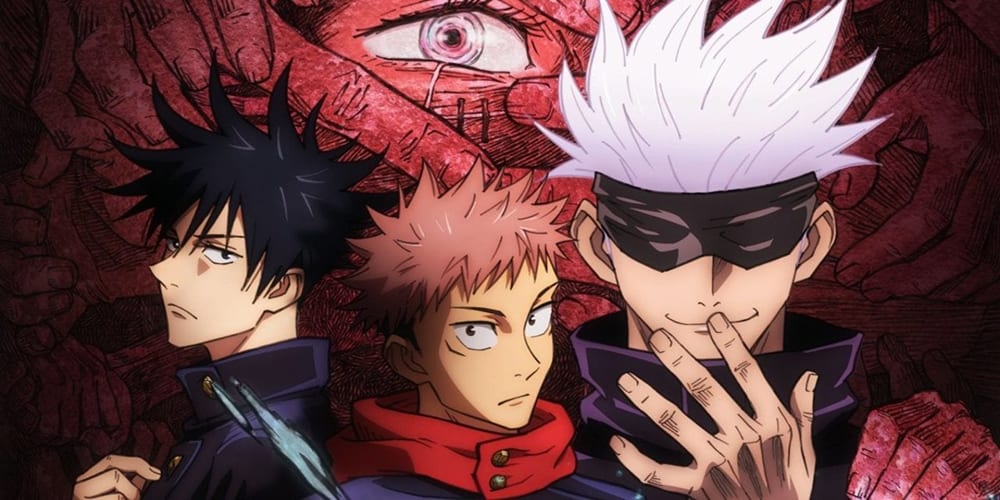 Image Credit: Crunchyroll
MAPPA's working on the shojen series Jujutsu Kaisen for the fall 2020 anime season. If you're familiar with the show, then you're likely very excited about it. The series is sure to be a top contender for most popular anime and there's good reason behind it. The first two episodes are out now and really stray away from too many shojen tropes. The character isn't too cringe-worthy and really seems to want to do good. Just not in that performative way that many shojen main characters act. The show is all about the 20 fingers of feared demon Ryoumen Sukuna. Scattered around the world, any demon that eats a finger of the demon gains extra power. That power could literally destroy the world.
Yuuji Itadori is a high schooler who has insane strength but we're not really sure why. When his friends in the occult club find a finger, a giant demon comes to attack them. A mysterious member of the Jujutsu Sorcerer school tells him that it must not be eaten by the demon. So, Itadori eats it instead. He absorbs the power and begins playing a vital part in this battle for the world's sanctity and safety. It's an exciting way to stay entertained and really off to a wonderful beginning so far.
Tonikawa: Over the Moon for You – A Long-Awaited Romance Anime for the Fall 2020 Season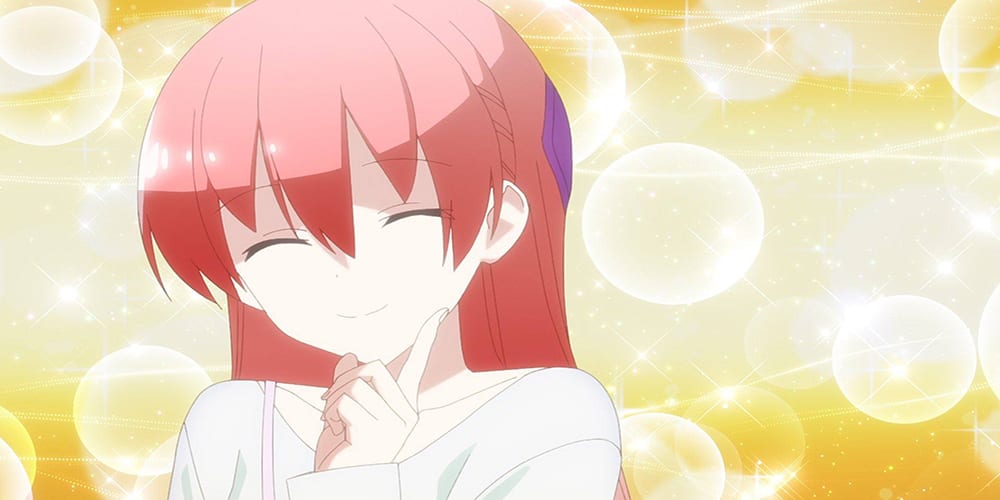 Image Credit: Crunchyroll
If you read my anime articles, then you know I'm a huge fan of shojo anime, or romances. This one might take the cake for the most ridiculous romance series in recent memory. Tonikawa: Over the Moon for You is a premise so silly that you sort of need to just go along for the ride. Nasa Yuzaki is struck by a girl he sees on the street. He gets hit by a car staring at her and she helps him to safety. He asks her out but she says she'll only be with him if they're married. Yeah, that's it, that's the plot. Crazy, right? There's something endearing about it when you watch it.
When Nasa recovers from the accident, he can't find his dream girl anywhere. Then, she shows up one day with a marriage certificate. They do the deed and begin their life as complete strangers. Despite this fact, they both feel confident they'll make it work. It's really silly on paper, but I can already feel myself buying into it.
What shows are you excited about for the fall 2020 anime season? If you have an early favorite, then let us know in the comments!
Featured Image Credit: Funimation
Taylor is the Gaming Editor of Comic Years and a lifelong fan of video games. He holds two degrees in Political Communication and wrote a Master's Thesis on resistance movements, race, and the exploitation of college athletes. His wife and two Toy Australian Sheppards keep him sane.
Leave a comment